Are you the avid diver who is always looking to see what the industry will come up with next for new technology? Well you might not believe this one. How about a wetsuit that blocks the electrical field emitted by your body so that you can get closer to animals in their natural undisturbed state. It's true.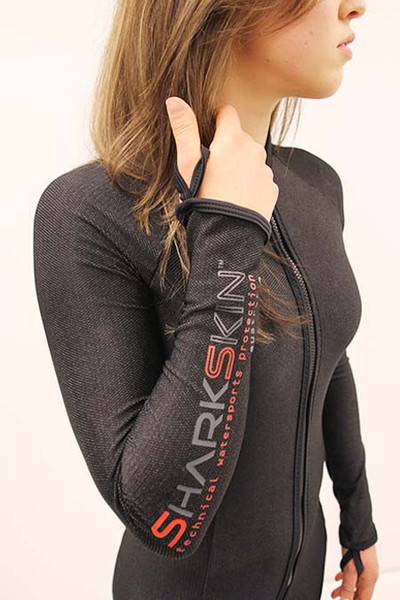 HECSGEAR out of New Zealand has developed a new technology through tireless research into a conductive material that allows the diver to be comfortable and move freely while helping you to get closer than ever to animals before they can sense your presence. Definitely something that could assist the spearfisher, photographer or videographer with that great shot.
HECS first developed their product Sharkskin Covert which is a flexible, warm and comfortable skin. "HECS revolutionary patented concealment technology is built in to the suit to enhance your dive experience…HECS Stealthscreen conductive carbon fibers block the human electric signal that many marine animals can detect and react to." It didn't take long for HECS to receive the endorsement of the Pelagic Shark Research Foundation of Santa Cruz, California, for this incredible development.
Now HECS has come out with the new HECS Neptune Dry Ice wetsuit. This suit is an extra-warm semi-dry suit with shoulder entry, attached hood, and wrist and ankle seals. Made of 7mm neoprene with the HECS Stealthscreen technology woven into it, this suit is said to be just one level below a drysuit in terms of warmth. The suit also features an anatomical preform cut, integrated knee pads, wear patches, a proprietary seam seal process and kidney-shaped spine pad. There is also an optional Tech pack which includes bellows-leg pocket and accessory pocket. This suit is not out yet, but will soon be available online and at retailers this fall.
Now if you are a cold-water diver who staunchly prefers a drysuit over a wetsuit any day, you can still enjoy this stealth technology by using the Sharkskin Covert as your undergarment. For more information on HECSGEAR and their Stealthscreen technology, go to hecsgear.com.
WARNING: HECS products are designed to reduce the electromagnetic output of the wearer so less is emitted and detectable from the outside. HECS is NOT in effect an "invisibility cloak". The wearer must also employ traditional concealment techniques like visual camouflage, scent reduction techniques (staying down-wind) as well as noise and movement minimization.
Some species of sharks and other marine life are attuned to very minor electromagnetic signals. Typically such aquatic species are also sensitive to visual and olfactory (i.e. smell) stimulation. HECS products DO NOT in effect make the wearer invisible. The user assumes all responsibility and risk involved when in the habitat of sharks, rays and other marine life. Many aquatic species are dangerous and unpredictable. With or without a HECS product all animals should be treated with respect and caution. Do not participate in any activity involving risk of harm from animal life which you would not voluntarily engage in without a HECS product. (hecsgear.com)