We love catching up with our STV family!
Tiffany is one of our former STV travel specialists. She's embarked on an exciting new adventure: running the Aquanauts Grenada dive shop with her family. We caught up with Tiffany to learn more about what she's been up to!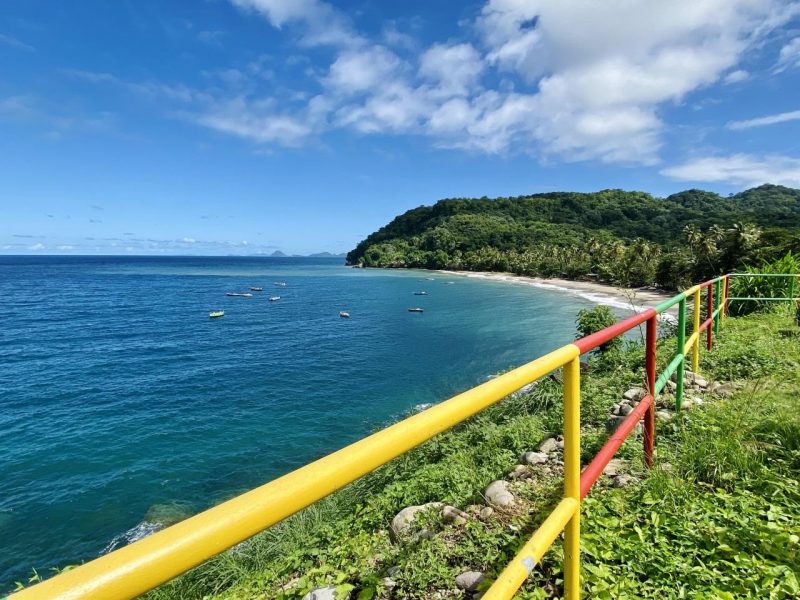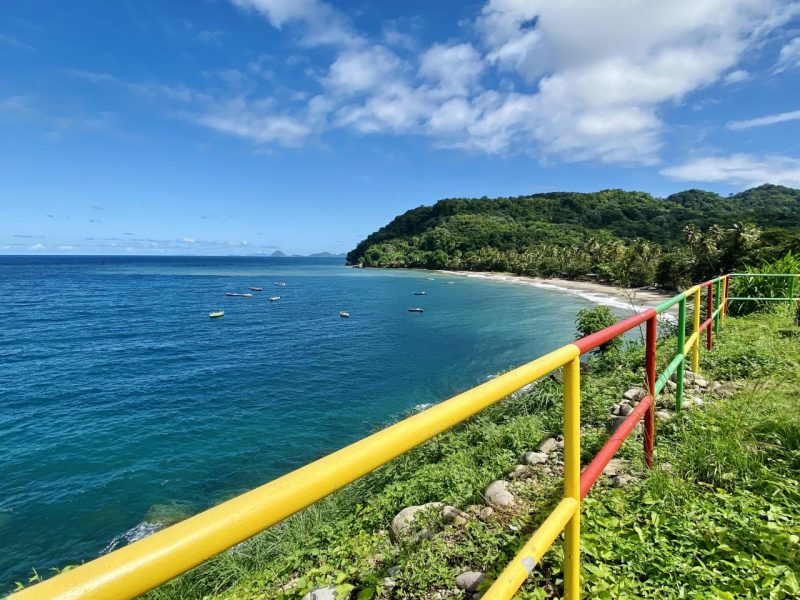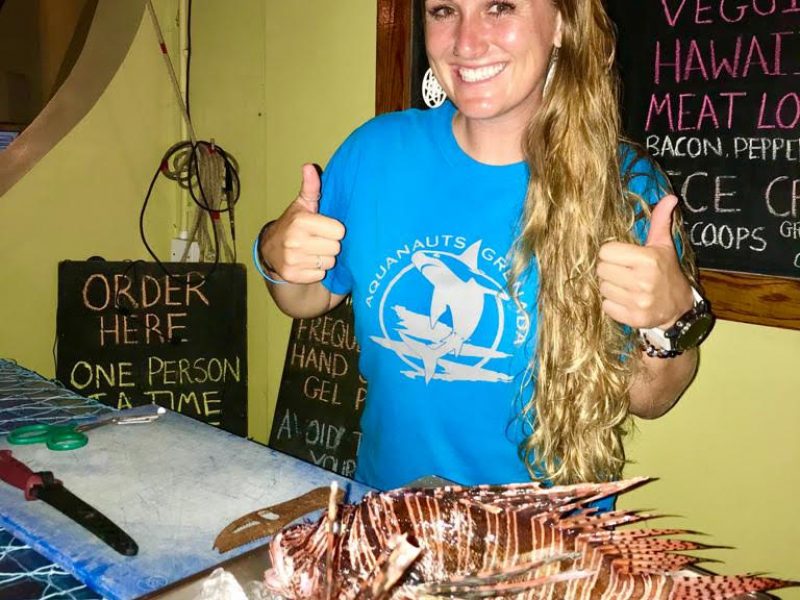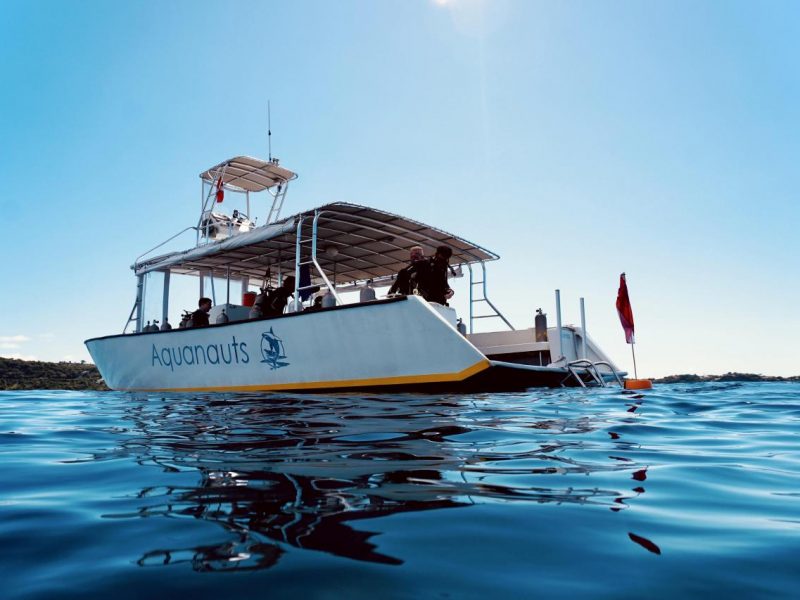 How did you and your family get involved with Aquanauts Grenada?
Tiffany:
We've been searching for a place to call "home" to run a dive shop in the Caribbean as we knew this is what we wanted to do for the rest of our lives. As a PADI Instructor, my dad signed up for the newsletter regarding dive shops for sale. He had previously looked at Grenada, but for a few reasons, we didn't look more into it.
When he received notification of Aquanauts Grenada going for sale, we began to heavily research the island. The research started in April 2020 and due to COVID, the island was closed so we couldn't come check it out.
As soon as the island opened, my dad and mom hopped on a plane and spent a month diving with Aquanauts and exploring the island. They gave the thumbs up so my brother and I visited to see if we could call it home. We were so impressed with the operation and the beauty of Grenada, we all knew this was "home".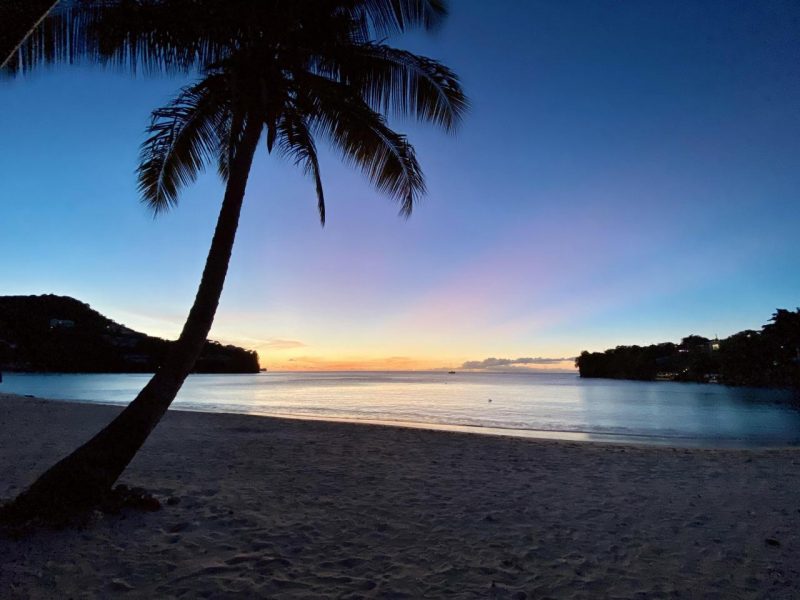 What's the most exciting part about running a dive center?
Tiffany:
Getting to share the magic of the underwater world with others. Witnessing the expression on people's faces when they witness the wrecks and reefs of Grenada, or simply experience the feeling of zero gravity for the first time, is what makes us the happiest. There's nothing more exciting than providing an amazing underwater experience for other people.
And what's the most challenging part?
Tiffany:
Facing the challenges of COVID while trying to operate a business based on tourism. Our team is 100% vaccinated, but that doesn't mean the borders of Grenada are readily open. Beginning May 1, Grenada has reduced it's quarantine to a maximum of 48-hours for fully vaccinated travelers and we couldn't be more excited! We truly hope to welcome more dive groups and dive travelers to the beauty of Grenada.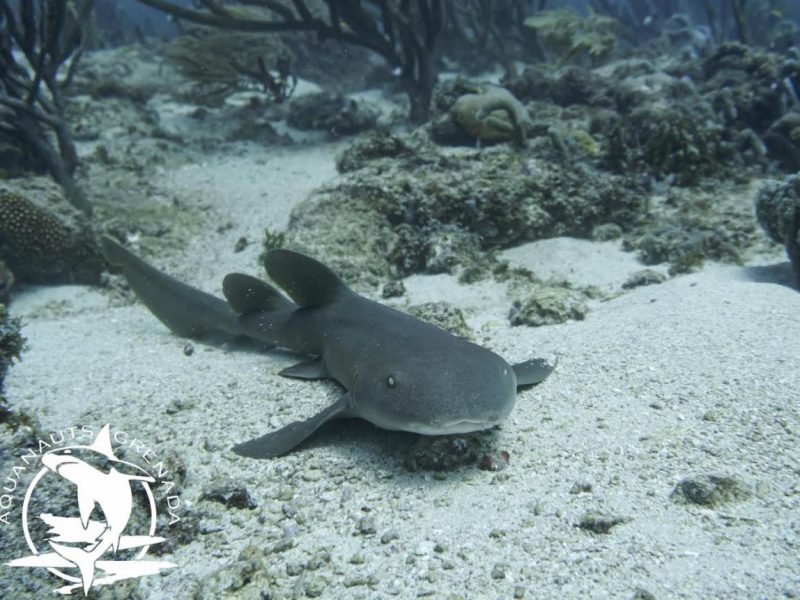 Tell us a little about the courses and diving that you offer.
Tiffany:
We believe in sharing the magic of the underwater world with people of all abilities. For those that are new to the ocean, we work in collaboration with a local organization to offer swimming lessons to the community. We also offer snorkeling courses and snorkeling trips to the world's first Underwater Sculpture Park by Jason De Caires Taylor.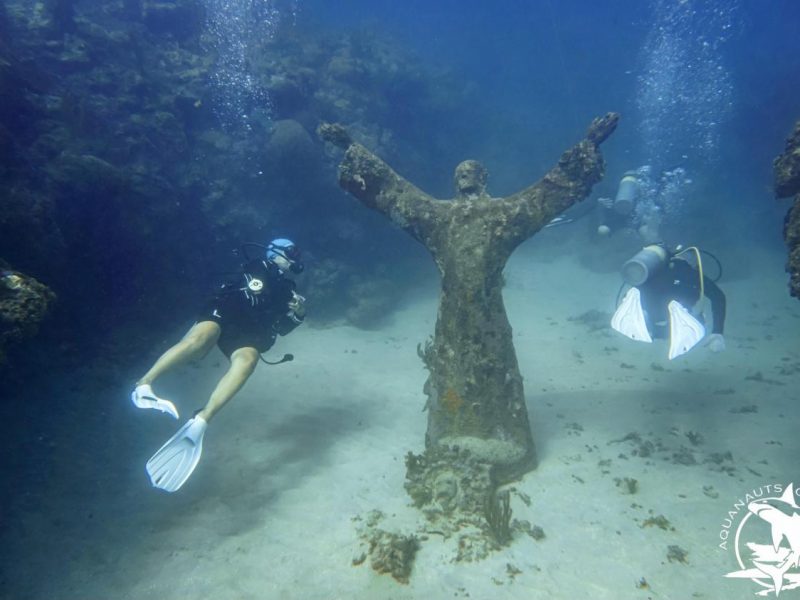 For those looking to stay underwater longer, we have a wide-range of scuba courses with PADI, SSI, SDI, TDI, and HSA. We offer recreational diving including reefs, wrecks, and the sculpture park. For technical diving, we offer a plethora of extended range experiences including Rebreather. For those with accessibility challenges, we offer HSA certifications including buddy certifications in order to facilitate exploration of Grenadian reefs and beyond. For those wishing to cater specifically to their group's experience levels, we offer private charters for any of the three of our purpose-built dive boats.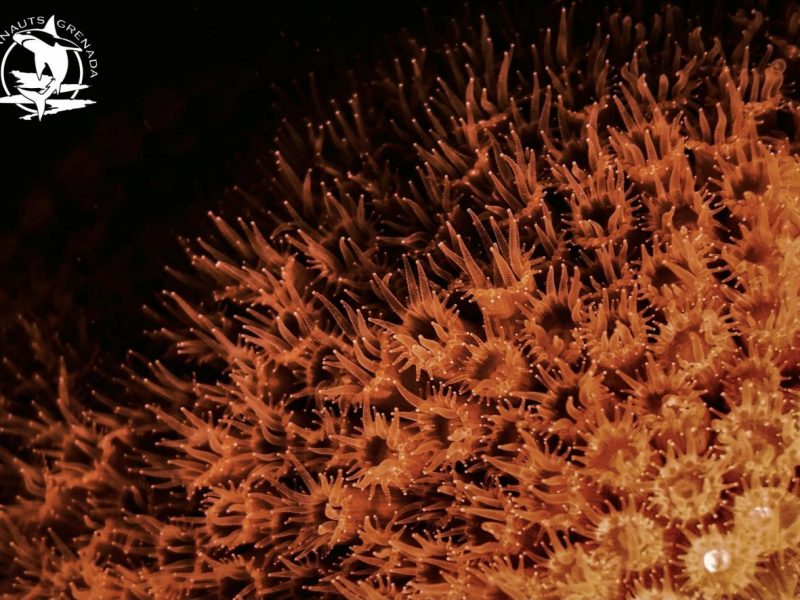 What's it like moving to and working in a new country?
Tiffany:
With every new move, comes learning curves. Caribbean islands operate differently than the US in regards to business transitions and patience is a key to success. Grenadian citizens are some of the most friendly and helpful people you will ever meet and we've sincerely appreciated their support throughout this process.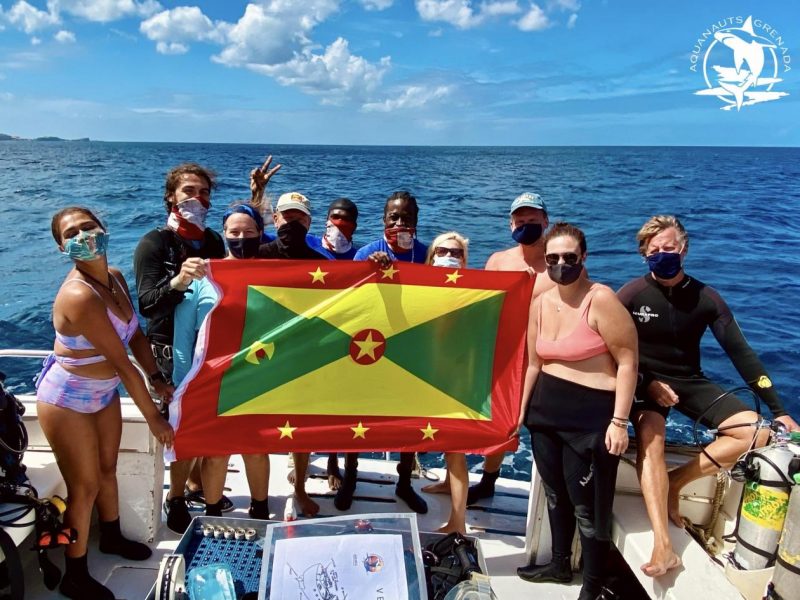 What do you love about scuba diving in Grenada?
Tiffany:
The variety of diving in Grenada is captivating. Grenada is known as the wreck capital of the Caribbean and with that comes some amazing wrecks to explore including the "Titanic of the Caribbean", the 600-foot long cruiseliner, Bianca C. We also have the world's first Underwater Sculpture Park including over 75 environmentally-designed sculptures which were created to restore the local reefs. We also have healthy reefs teeming with fishes and corals of all kinds including five different species of gorgonians. For those interested in macro, you'll have a blast with the Flamingo Tongues, Seahorses, and juvenile fishes.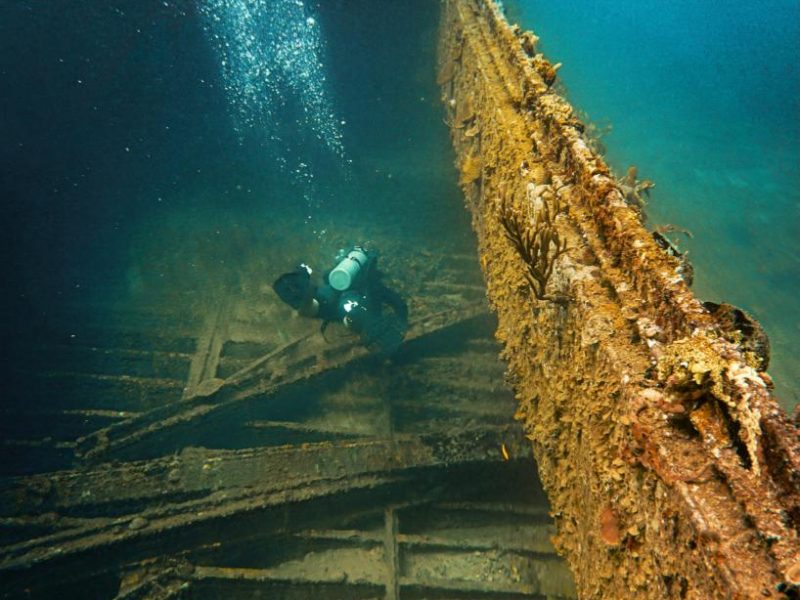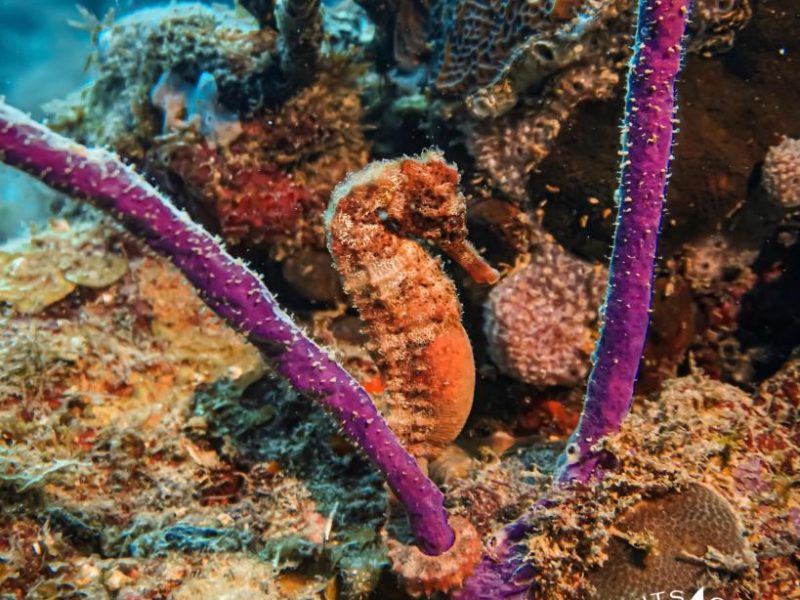 What's your favorite dive site in Grenada?
Tiffany:
Our personal favorite dive site is Purple Rain. It is a beautiful reef which is perfect for recreational divers. It welcomes divers with healthy corals and schools of Creole Wrasse. There's nothing more magical than being surrounded by a school of fish. It makes you appreciate the underwater world so much.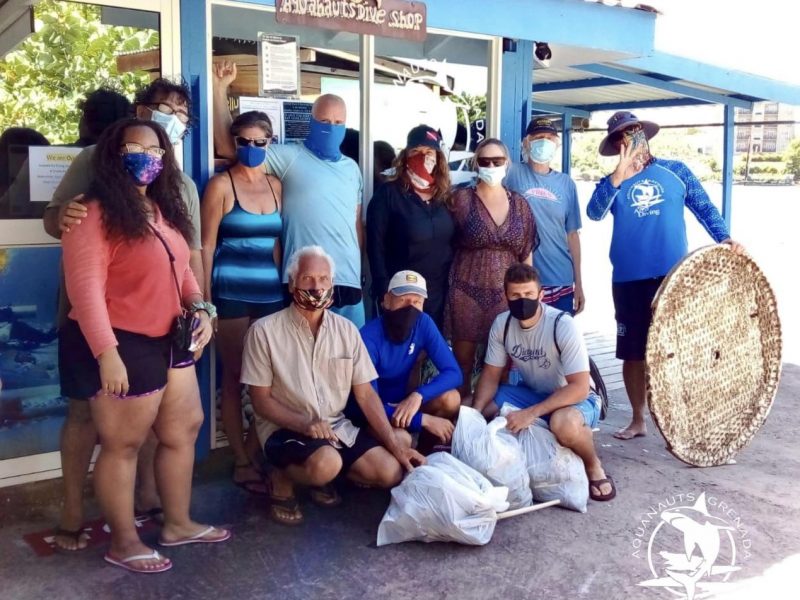 We know you care a lot about sustainability and eco-friendliness! What kind of conservation activities do you have at Aquanauts Grenada?
Tiffany:
We are passionate about the local environment and preserving it for future generations to enjoy. We've begun monthly Reef Clean-up Dives, which include underwater trash clean-ups and eradicating the invasive Lionfish. For those interested in learning how to hunt lionfish, we provide a Lionfish Hunter course, which was written by our Instructor Trainer, Paul Ward.
After the Reef Clean-up Dives, we host a Lionfish Tacos & Live Music Event at the local brewery, West Indies Brewery, which has over 30 delicious microbrews on tap. During the event, our dive master, Chrispin Mitchell, demonstrates how to fillet a lionfish so you do not get poked by the venomous spines if you choose to hunt them yourself.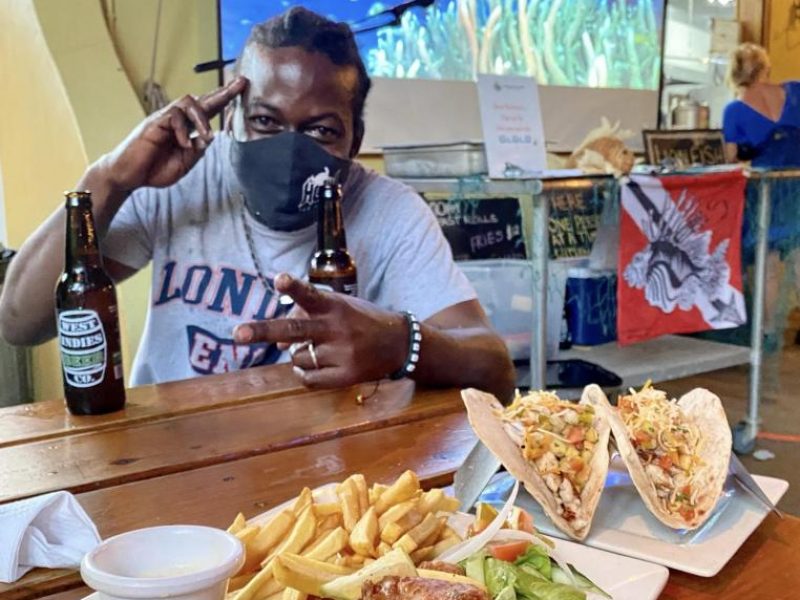 We also initiated a nationwide Earth Week event in collaboration with local dive shops, restaurants, and eco-organizations. Each day, we cleaned a different beach from trash pollution and protected the local marine environment.
Check out Aquanauts Grenada's Earth Day recap video here.]