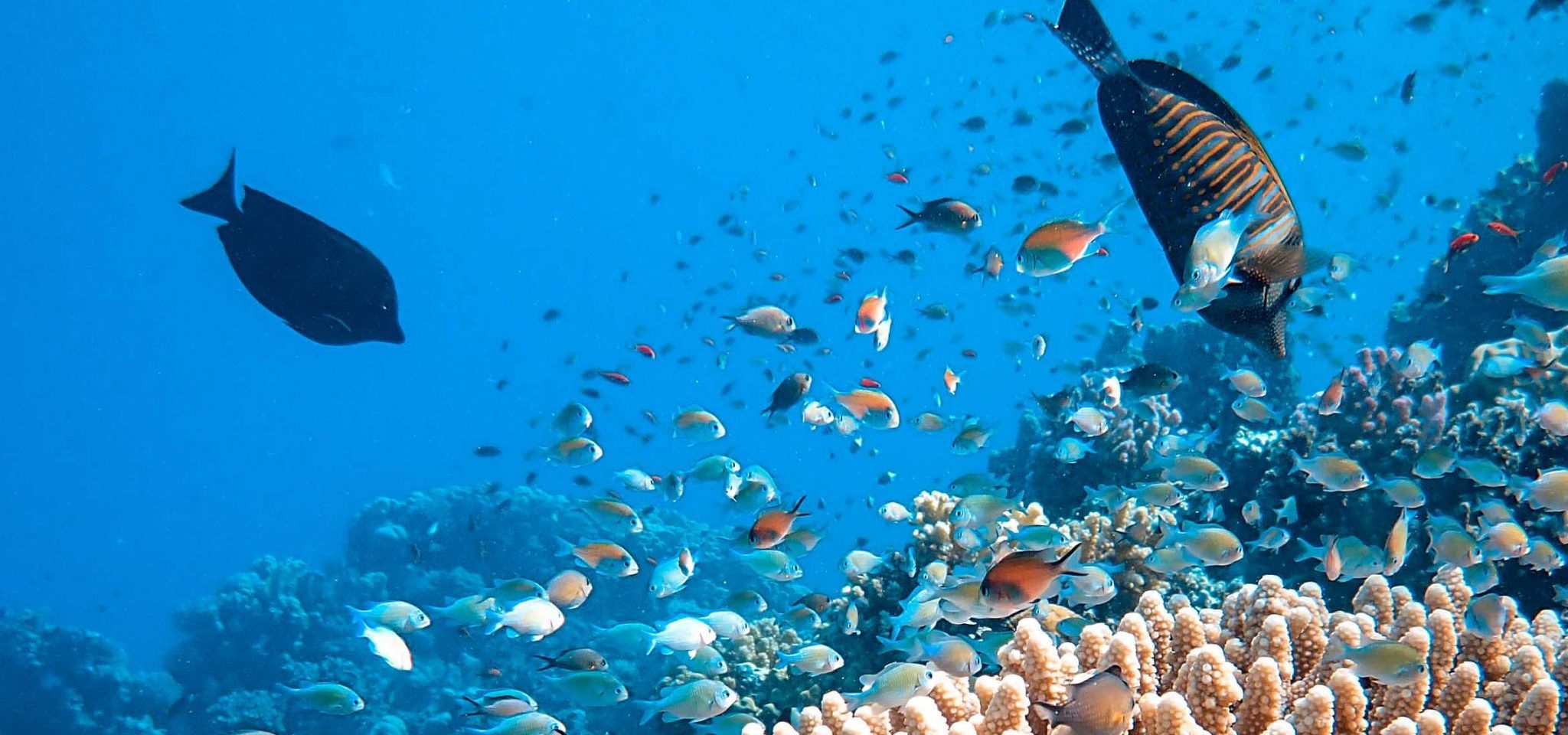 Red Sea
Scuba Diving in the Red Sea
Stride into the Egyptian Red Sea and everywhere you look, on every dive you make, is a mind-boggling concentration of marine life. Large numbers of reef fish amass in swirling schools and an astonishing variety of coral and sponge species plaster every reef. Big pelagics like dolphins and sharks patrol deep wrecks and walls. As European divers have long known, it's off-the-chart diving–one of the planet's richest marine ecosystems in a sea that's landlocked by desert on every side.
Bordered by seven countries, the Red Sea is a cleft of deep blue water formed millions of years ago when the Arabian Peninsula split from North Africa and the Indian Ocean flooded the basin from a small opening at its southern end. It's relatively isolated and with little freshwater flowing in, the 1,200-mile-long sea is saltier than most other bodies of water and features eccentric and colorful twists on Indo-Pacific marine life.
Whether you go north or south on a live-aboard boat in the Egyptian Red Sea, you can dive a diverse range of habitats. A northern itinerary offers wrecks and deep walls while a southern one boasts beautiful reefs and coral seamounts. The choice is yours.
Red Sea Liveaboards
We recommend two liveaboards in the Red Sea: Heaven Saphir and Blue O Two.
Heaven Saphir
M/Y Heaven Saphir is a luxury, top notch live aboard in the Red Sea, with spacious cabins, exceptional cuisine and outstanding 5 star service.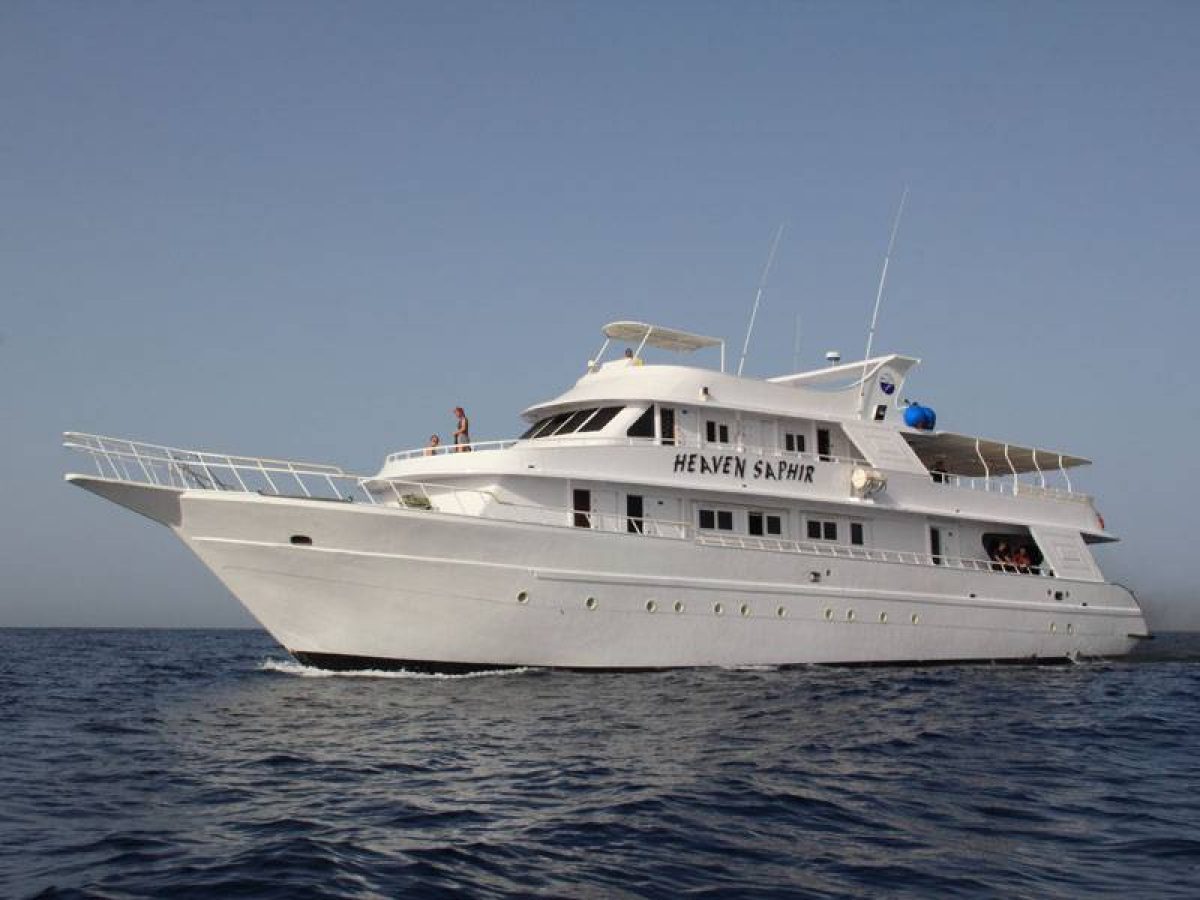 With a maximum of 18 divers on board, the dive groups are small and the staff is very attentive to any needs. Total staff consists of 10 crew and 2 dive guides. The sundeck and salon are never crowded and offer great views.
The Red Sea dive sites offer you unobstructed opportunities to spot tropical marine life in crystal clear waters, ranging from sharks and dolphins to gorgonian fans and feather-stars. Variety is in no short supply either, depending on where you choose to dive.
Your diving holiday can include shallow patch reefs, drift dives and walls, or a collection of some of the most interesting wrecks you are likely to find anywhere. In other places, vibrant reefs stretch out far into the sea and form intricate labyrinths of plateaus, lagoons, caves, and gardens. The 2 inflatables allow divers to get to a variety of different sites. Nitrox is availalbe along with trimix blends for tech diving
Safety is the number one priority, from the minute you land at the airport, until you depart. From transfers, to hotels, to pure oxygen on board, the crew and staff are experienced and dedicated to making your trip fun, effortless, and amazing.
Heaven Saphir can even include add-ons to Cairo (pyramids/sphinx), and Luxor/Aswan (Nile River). Be sure to get the FULL Egyptian package.
Gallery: Heaven Saphir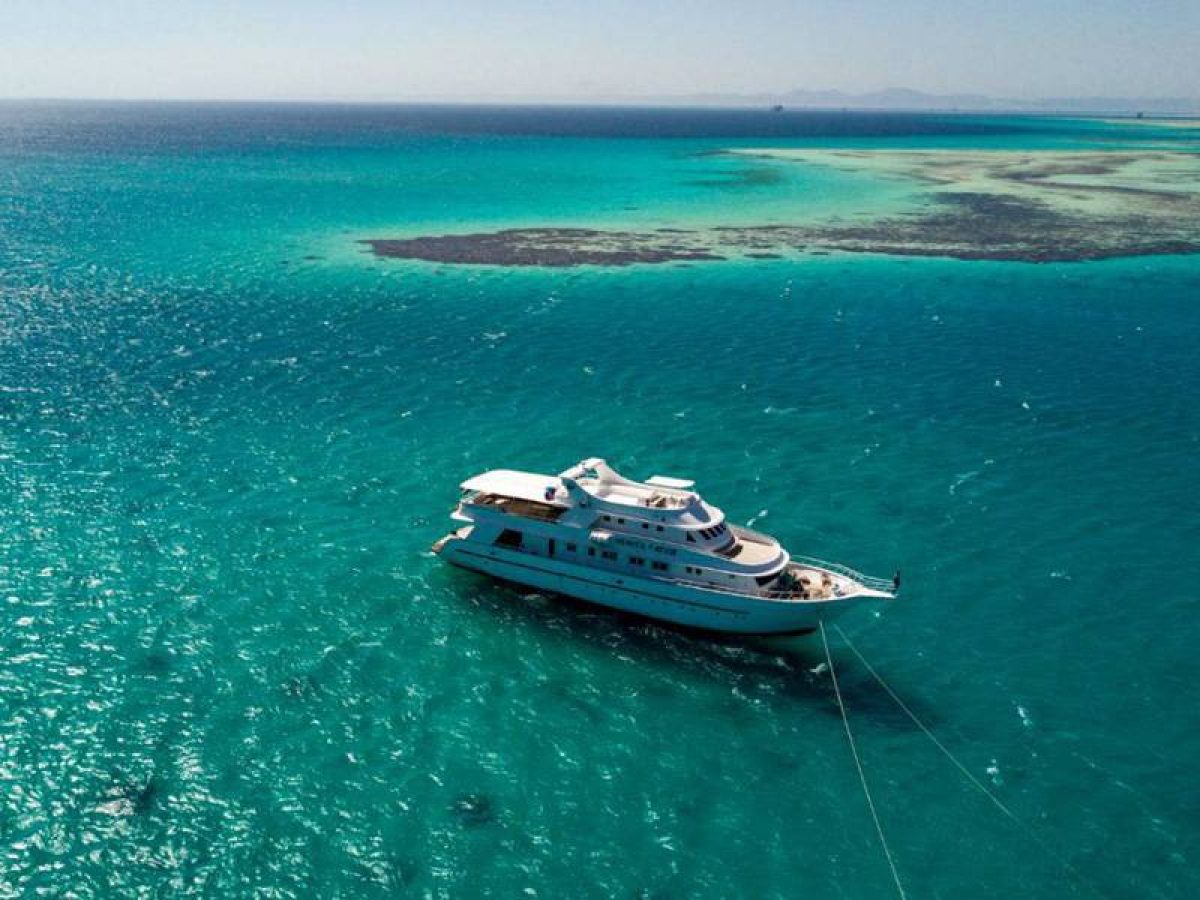 ---
Blue O Two
Blue O Two offers worldwide scuba diving holidays. They specialize in Red Sea liveaboards and have operated and managed their own vessels since 2001. Dubbed the next generation of liveaboard boats, their fleet offers divers an outstanding level of service with a focus on luxury, safety and affordability.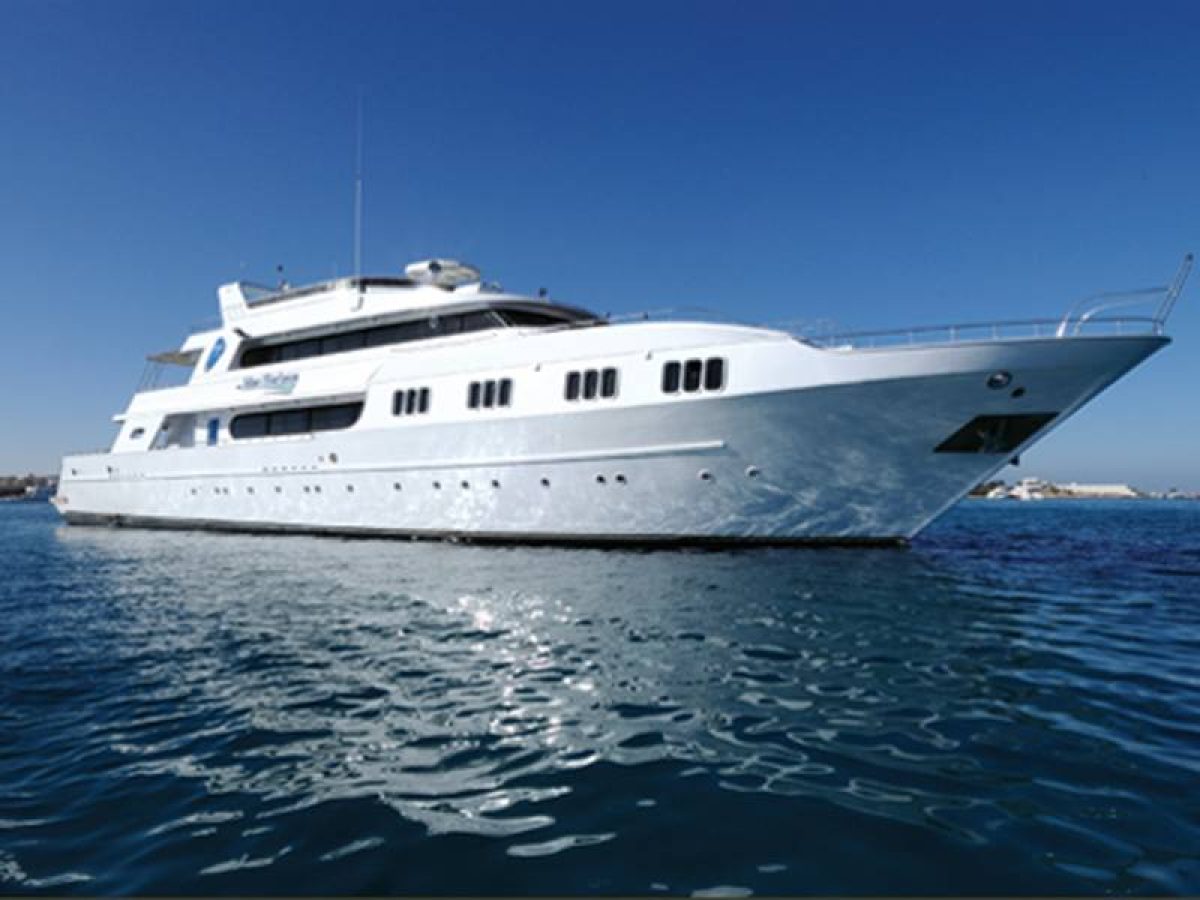 With offices in both the UK and Egypt, they have complete control over our operations and therefore the quality of service they provide to their divers. We understand how important your diving holiday is and make quality of service paramount, from initial enquiry to ground operations. Whether in the UK or in resort, their team are always available to help. From Northern Wrecks and Reefs to a Deep South itinerary, their liveaboard vessels are able to reach any point within the Egyptian Red Sea.
Built by Blue O Two in 2006, the award winning M/Y Blue Horizon is the flagship vessel and the benchmark for all other Blue O Two vessels.
With a contemporary and stylish feel, M/Y Blue Horizon takes liveaboard luxury to a whole new level and is truly deserving of the title 'Liveaboard of the Year' awarded by DIVE and DIVER magazine in their recent industry awards.
With a large dining area, totally separate sky lounge with state of the art entertainment system, shaded deck area and sun deck, there is always space to relax and enjoy the beauty of the Red Sea.
King suite upgrades are available and all cabins benefit from air conditioning, ensuite facilities, mini refrigerators and personal entertainment systems.
M/Y blue Horizon is equipped with a nitrox membrane, booster pump, and is rebreathers divers friendly.
As well as the standard itineraries we have also created a range of speciality itineraries including; Project Shark, HAYAH Reef Clean-up and a photography workshop. These itineraries add a rewarding purpose to your holiday by allowing you to expand your knowledge or learn a new skill. We have employed a panel of expert dive guides to run these itineraries and optional evening seminars are conducted for your interest.
M/Y Horizon Dive Packages Start at $1645 per person
Gallery: Blue O Two