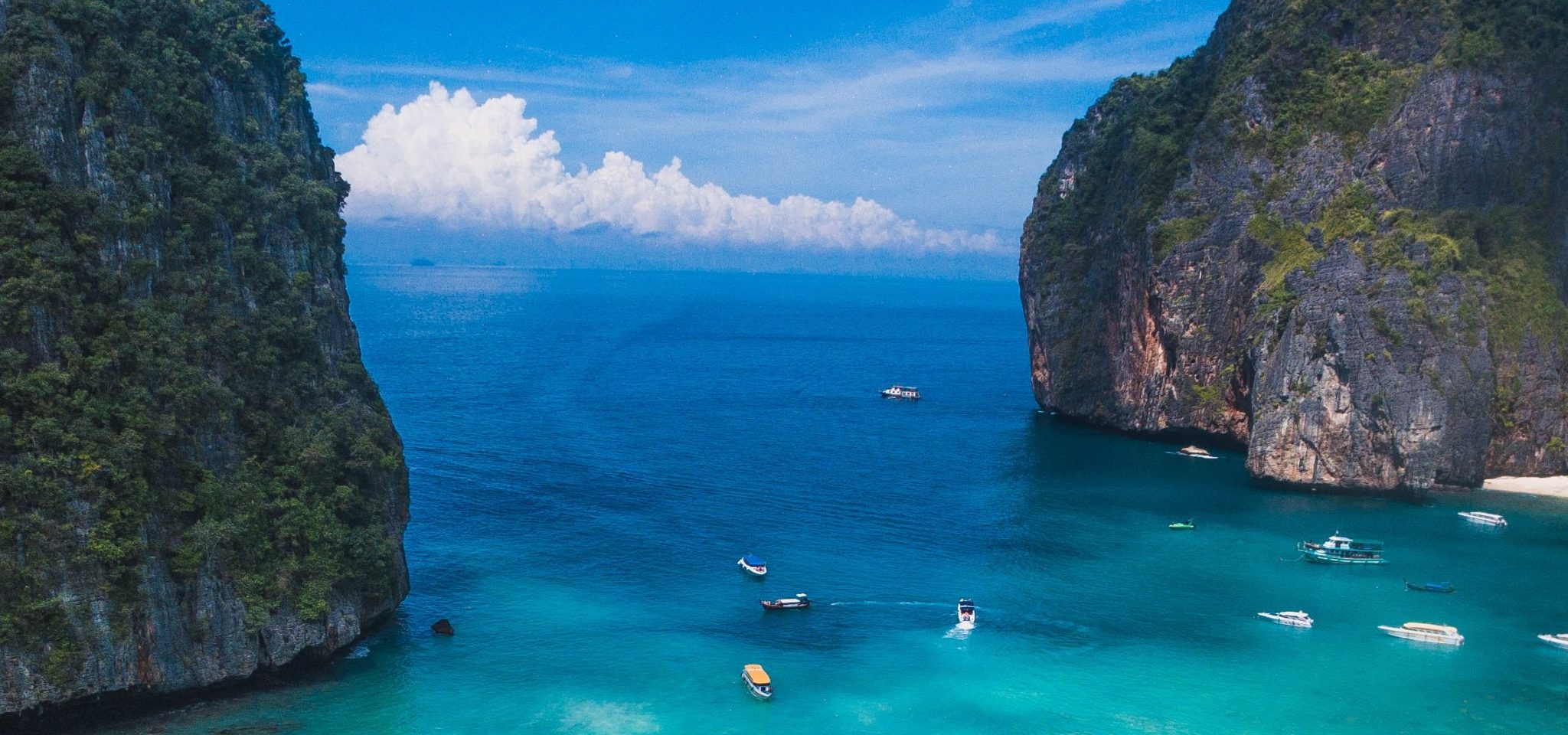 Philippines
Scuba Diving in the Philippines
The Southeast Asian country of more than 7,100 islands is at last starting to create the long deserved buzz in the diving world, of having a treasure chest of biodiversity. The Philippines encompasses the apex of the Coral Triangle – a moniker dive professionals use to describe the world's most bio-diverse marine region stretching westward to Malaysia and southward and eastward to Indonesia and Papua New Guinea – and its waters remain largely unspoiled. To American visitors, the Philippines are especially accessible, as most of the population speaks English and the dollar has historically been very strong there.
While many of its islands offer spectacular diving, there are two very popular regions. The first is Puerto Galera, on the island of Mindoro – about a two-hour journey south of the capital, Manila by land and sea. The second is in the southern Visayas Islands region, in Dauin, a village adjacent to the major city of Dumaguete, on the island of Negros. Dumaguete is about a 90-minute flight from Manila.
On land, the two regions are a study in contrasts. Puerto Galera is a beachside resort town, teeming with lively nightlife and all its accoutrements – restaurants, bars and nightclubs, while Dauin is a low-key, laid-back, get-away-from-it-all haven. You can easily get a taste of each on a Philippines dive trip. Puerto Galera has plenty of quality sites not far from shore, where lionfish, sharks, sea snakes, nudibranchs and even the pint-sized and elusive pygmy seahorse can be seen. The area also has a few worthwhile wrecks at manageable depths to check out. Don't miss a full-day excursion to Verde Island, for some memorable dives along a wall.
Dauin, meanwhile, boasts one of the best muck and small critter dives in Southeast Asia, underneath DuCoMi Pier, whether done during the day or at night. In daylight, the sun's rays reflect off the towering pillars, under which lizardfish, batfish, lionfish all lurk. Closer to shore at another site, at dusk, make sure to do a mandarinfish dive. You can get face time with these regal, blue-and-orange, goldfish-sized creatures as they emerge from beds of lettuce corals. Take a full-day trip to Apo Island to drift dive along an impressive wall, where sweetlips and jacks hold court, explore reefs where varying species of clownfish and colorful nudibranchs hang out, and go ashore to enjoy local food and buy souvenirs.
Elsewhere in the Philippines, Malapascua Island remains one of the last places on the planet to see thresher sharks, while the waters near Cogon offer yearly whale shark encounters. The island of Palawan offers unrivaled beauty and quality diving and is the gateway to live-aboard trips to the legendary Tubbataha Reefs.
On land, a tour of Manila's historic and cultural sights and a trip to its shopping markets is an added bonus, as are excursions to national parks in other destinations.
Dive Resorts
Looking for the best dive resorts in Bonaire? Check out our Dive Resort Guide for the Philippines.
Liveaboards
Azores of Atlantis Resorts
Now that the Philippines is finally earning the rightful buzz in the diving community for being one of the world's most outstanding dive regions, there's a new live-aboard option there to dive for. It's the M/V Atlantis Azores, a vessel owned and operated by Atlantis Resorts, which boasts two luxurious dive properties in the Philippines, Puerto Galera and Dumaguete.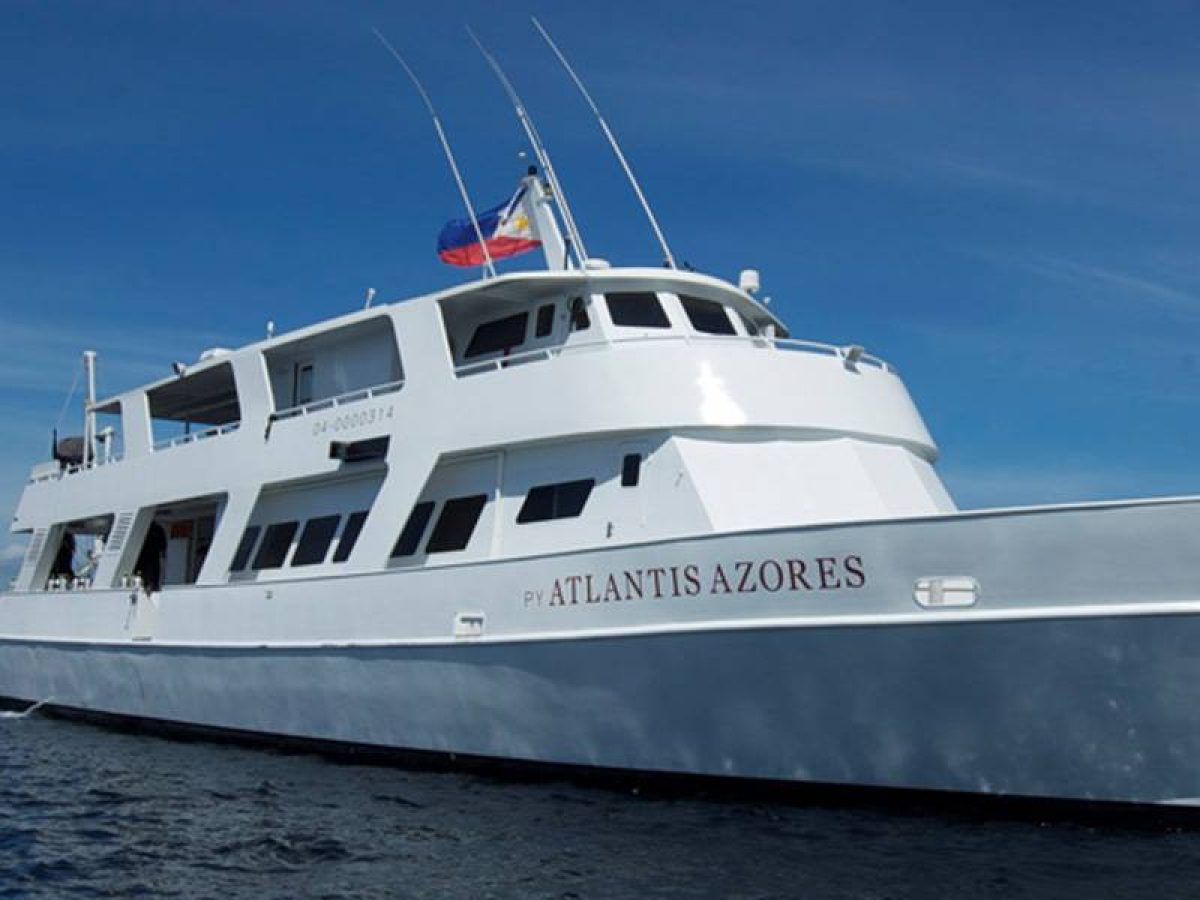 On board, you'll enjoy traditional Filipino hospitality and local and international cuisines, ranging from Asian to American to European, served round the clock. Each dinner night is a memorable experience as the onboard chef creates meals from themes, such as seafood, fusion and carvery. The seven luxurious berths offer both single and double accommodations. For shutterbugs, the vessel has a charging station on t the main deck and Nitrox is available for all divers. Video and slide presentations are made daily on a flat screen TV and land excursions for samplings of Filipino nature and culture are always available. An onboard dive and gift shop sells all kinds of dive necessities and souvenirs.
The107-foot luxury live-aboard smoothly weaves its way through a variety of some of the more than 7,100 islands that comprise the Asia-Pacific country, including Anilao, the Visayas Islands and even further afield, west in the world renowned Tubbataha Reef. The boat also does cruises between the Puerto Galera and Dumaguete Atlantis Resorts. The spectacular Tubbataha Reef National Marine Park – whose name in English translates to "a long reef at low tide" – is in the Sulu Sea near the gorgeous island of Palawan. It is a UNESCO World Heritage Site and has also been nominated for one of the new wonders of the world, with hundreds of fish species and coral varieties. Tubbataha is famous for its walls and large numbers of turtles, hammerhead sharks, clownfish, lionfish barracuda, manta rays and moray eels.
Atlantis Azores Dive Packages Start at $3785 per person
Gallery: Azores of Atlantis Resorts