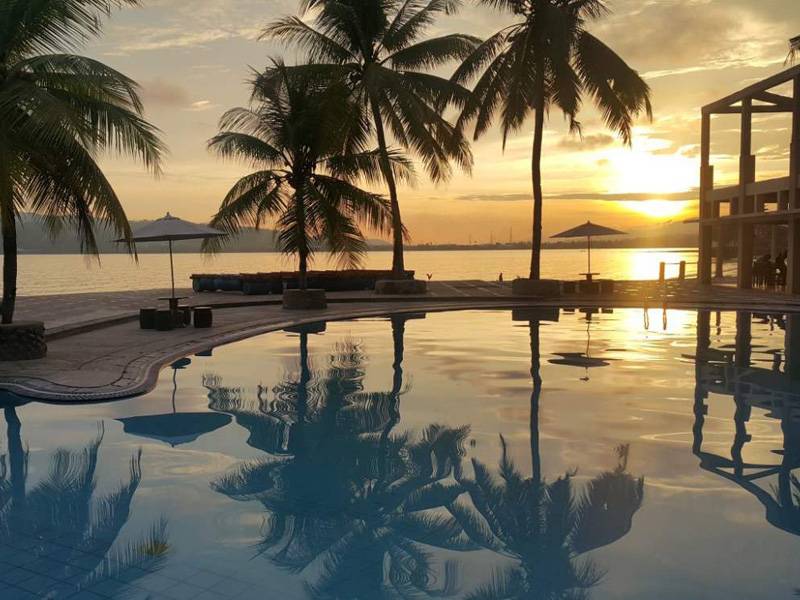 Philippines Dive Resorts
Best Dive Resorts in the Philippines: Our Picks
Aiyanar Beach & Dive Resort
Over the years, Anilao remains to be one of the most popular diving destinations in the Philippines. Strategically located in Mabini, Batangas, only 2-3 hours drive from Metro Manila, Anilao is known to be home to the beginnings of majority of the diving population of the Philippines. With a rich marine biodiversity within an environment maintained and protected by the local communities, Anilao proves to be one of the foremost marine conservation and diving destinations of the Philippines.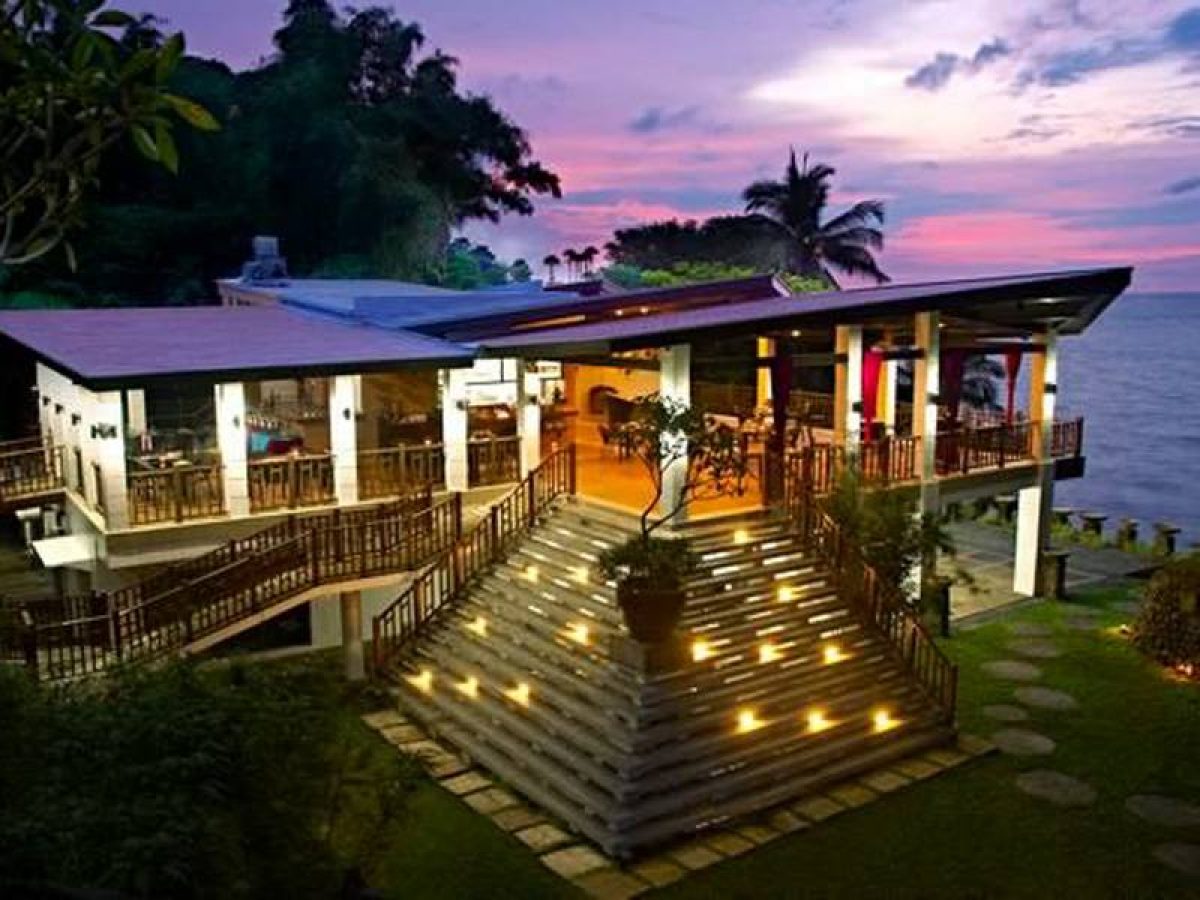 Aiyanar Beach & Dive Resort is the epitome of a stylish resort that strives to make staying ashore as pleasurable as diving itself. Strategically situated on the mountainside, Aiyanar presents you with a grand panoramic view of the sunset against the ocean's vast expanse.
Take comfort in the luxuriously furnished rooms. Spend the day at the clubhouse and sample the sumptuous dishes catered by Sweet Bella, or lounge by the pool and soak up the sun. For the more playful guests, a variety of equipment is available for sports such as football, volleyball, badminton, and table tennis. Their facilities are available for those interested in water sports, such as jet skiing, wakeboarding, banana boat, fun 4 all, and Redondo.
Resort Dive Packages Start at $1848 per person
Gallery: Aiyanar Beach & Dive Resort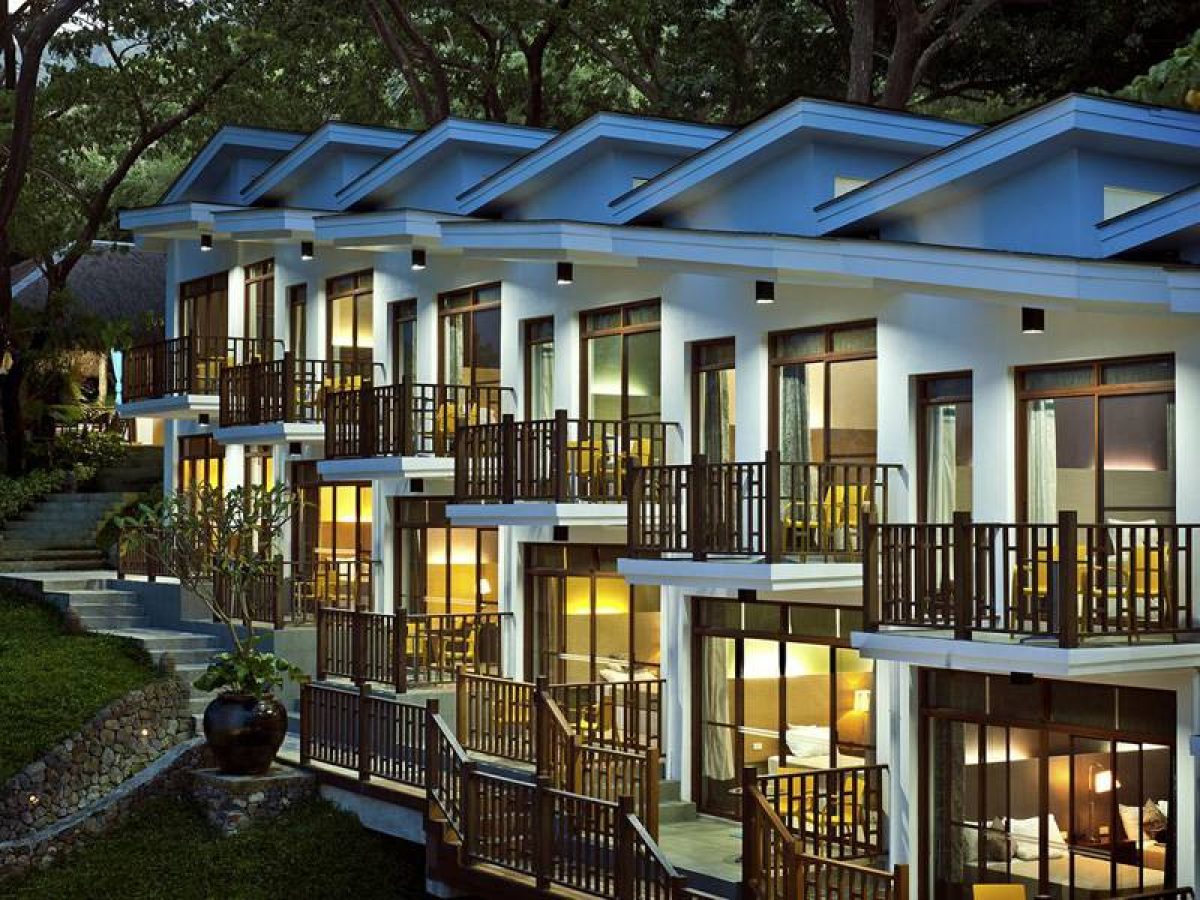 ---
Atlantis Dive Resort – Dumaguete
Just a twenty minute drive from the local airport (just a sixty minute flight from Manila), on a long peaceful stretch of beach, lies the lush and luxurious Atlantis Dive Resort. Surrounded by an amazing tropical garden with some of the rarest plants to be found in the Philippines it is just a short trip to some of the most renowned dive sites in Asia – Apo Island, Balicasag reef and of course the local Dauin Marine Sanctuaries.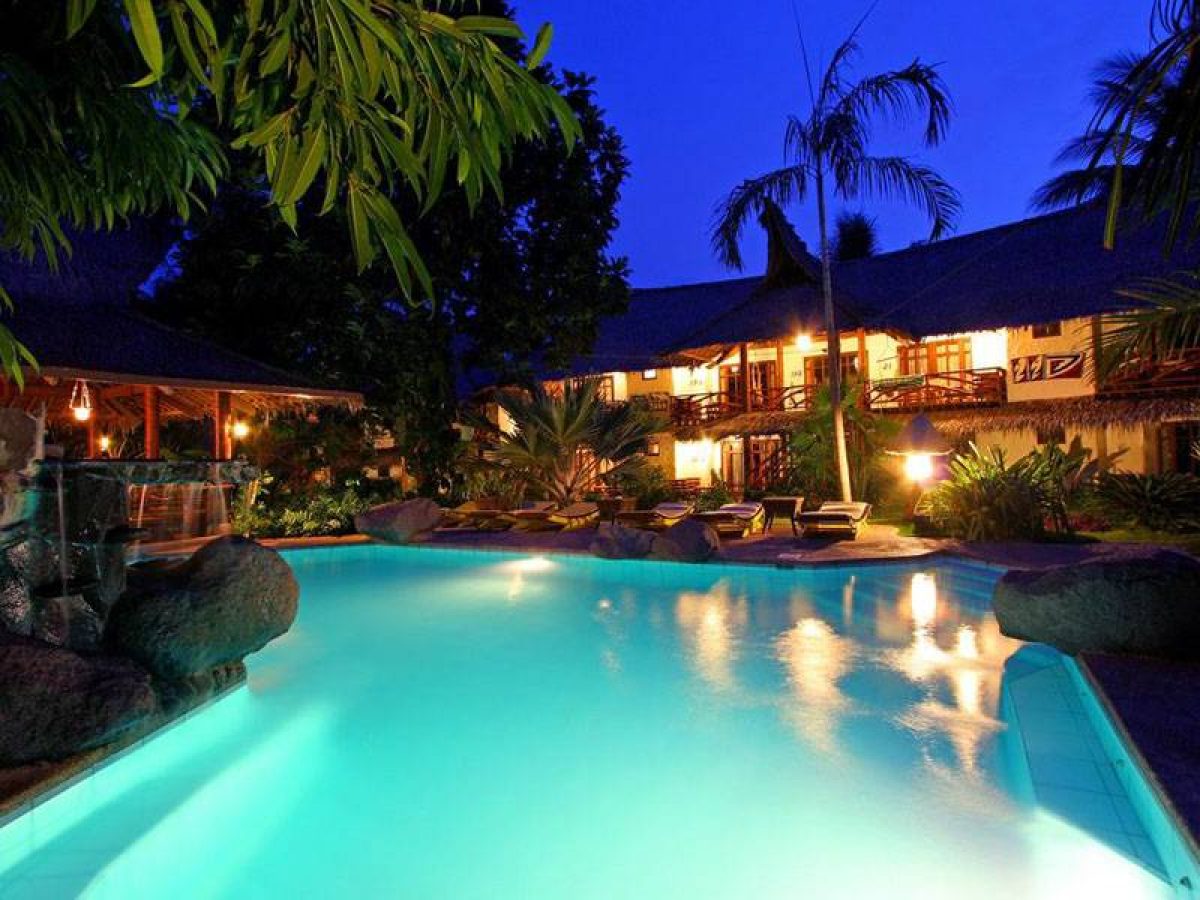 The Philippines is as beautiful under water as it is stunning on land.The archipelago is home to more than 3000 species of fish and 450 species of coral, home to the most diverse marine life in the world.
Dazzling coral gardens, dramatic walls, historical wrecks and among the best muck diving in the world, you will see critters you never knew existed.
Resort Dive Packages Start at $2195 per person
Gallery: Atlantis Dive Resort – Dumaguete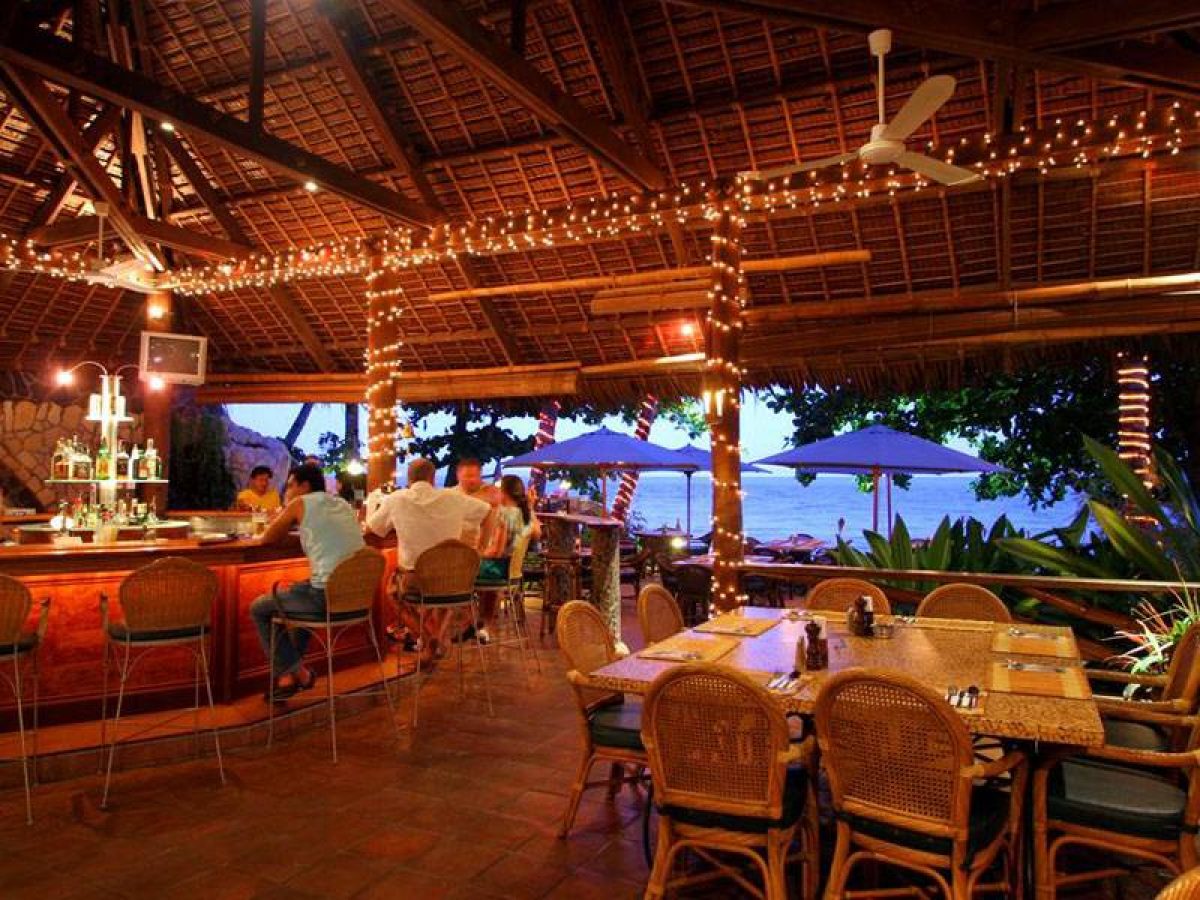 ---
Atlantis Dive Resort – Puerto Galera
Plunge into the Philippines' unchallenged dive oasis, here on the island of Mindoro Oriental. Located just 70 miles south of Manila, Atlantis Dive Resort – Puerto Galera is truly one of the last great undiscovered dive destinations in the world.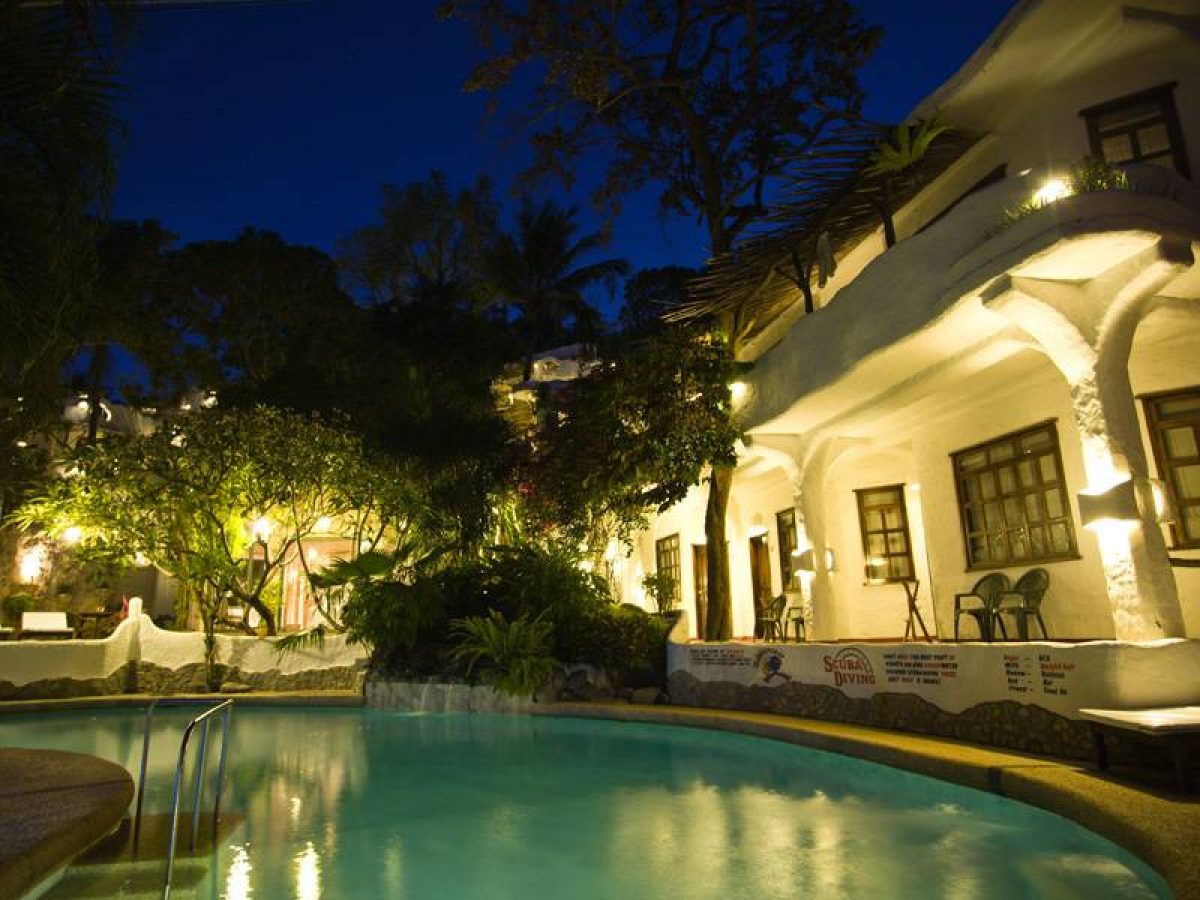 The two-mile-long reef and sur rounding area boasts a biodiversity exceeding two times that of the Great Barrier Reef and the entire Caribbean combined. Mandarin gobies, ghost pipefish, pygmy seahorses, flamboy ant cuttlefish and mimic octopuses are just a few of the thousands of species routinely spotted. Thirty-five world-class dives within 15 minutes of the resort await you and the day trips to Verde Island are a must.
Atlantis features 40 ultra-stylish, spacious guest rooms and suites, a private swimming pool, the renowned restaurant, Toko's, with its daily changing menu, and a spa where you can get totally pampered with a massage, manicure or pedicure.
Local dives leave in comfortable skiffs up to 5 times per day with a choice of sites each time. Dive guides, many of whom are instructors, cater to the diver's personal needs — especially photographers; you carry only what you want. Enjoy a reasonably priced massage at the in-house spa after all the diving, and it's easy to see why Atlantis has long been a favorite of divers. Add some of the friendliest English-speaking locals in Southeast Asia, a myriad of day trips and activities and a renowned party atmosphere, and it's easy to see why Atlantis Puerto Galera's reputation is quickly spreading. Experience the Atlantis difference in exciting Puerto Galera. Great for combos with the Atlantis dive yacht, Azores.
Resort Dive Packages Start at $1770 per person
Gallery: Atlantis Dive Resort – Puerto Galera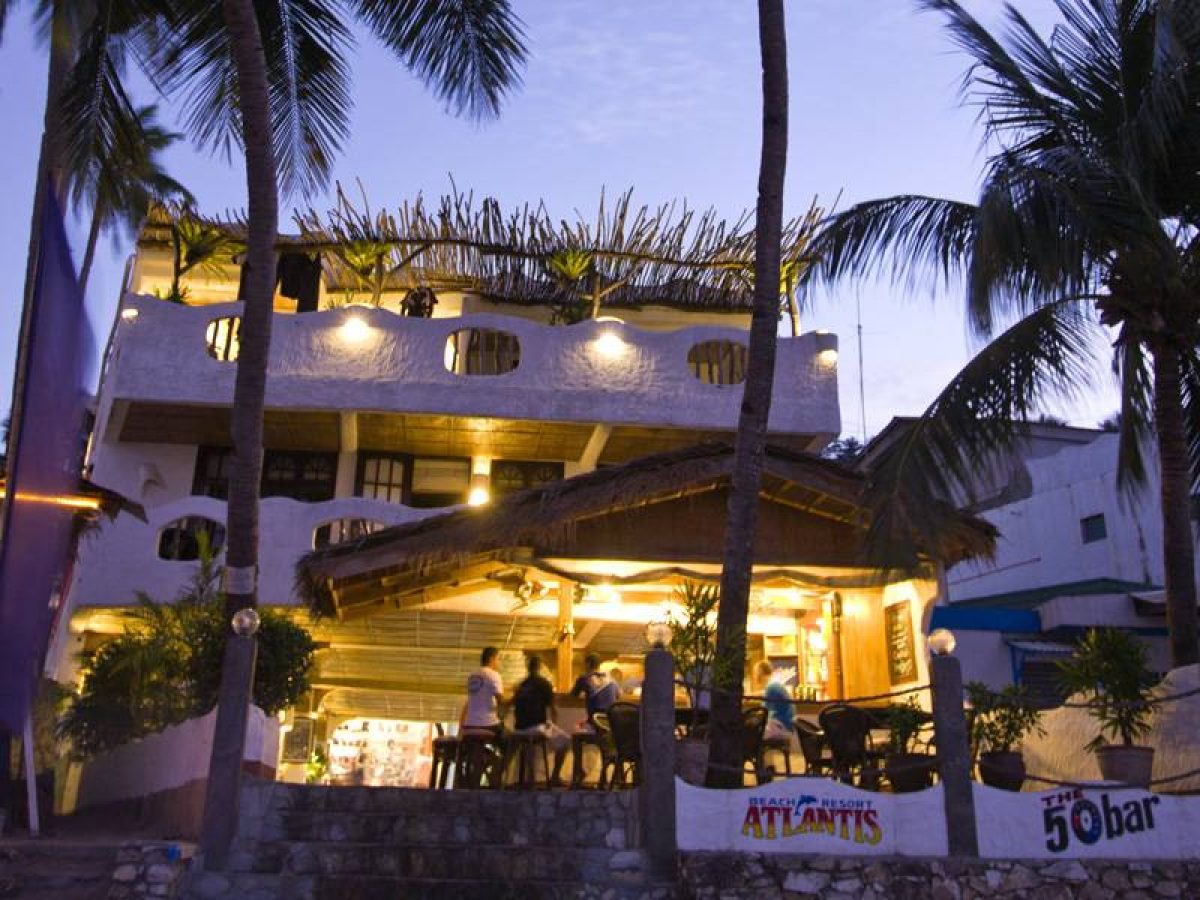 ---
El Galleon Dive Resort
The beautiful beaches, coves and spectacular dives sites of Puerto Galera have been bringing in people from all over the world. These waters are flushed by the current of the South China Sea, resulting in strong currents of up to 6 knots. This makes the area well known for its spectacular, exhilarating drift dive and abundant sea life. The Verde Island Passage is very deep so clear water is very common to the dive sites of Puerto Galera, along with a fantastic variety of underwater flora and fauna.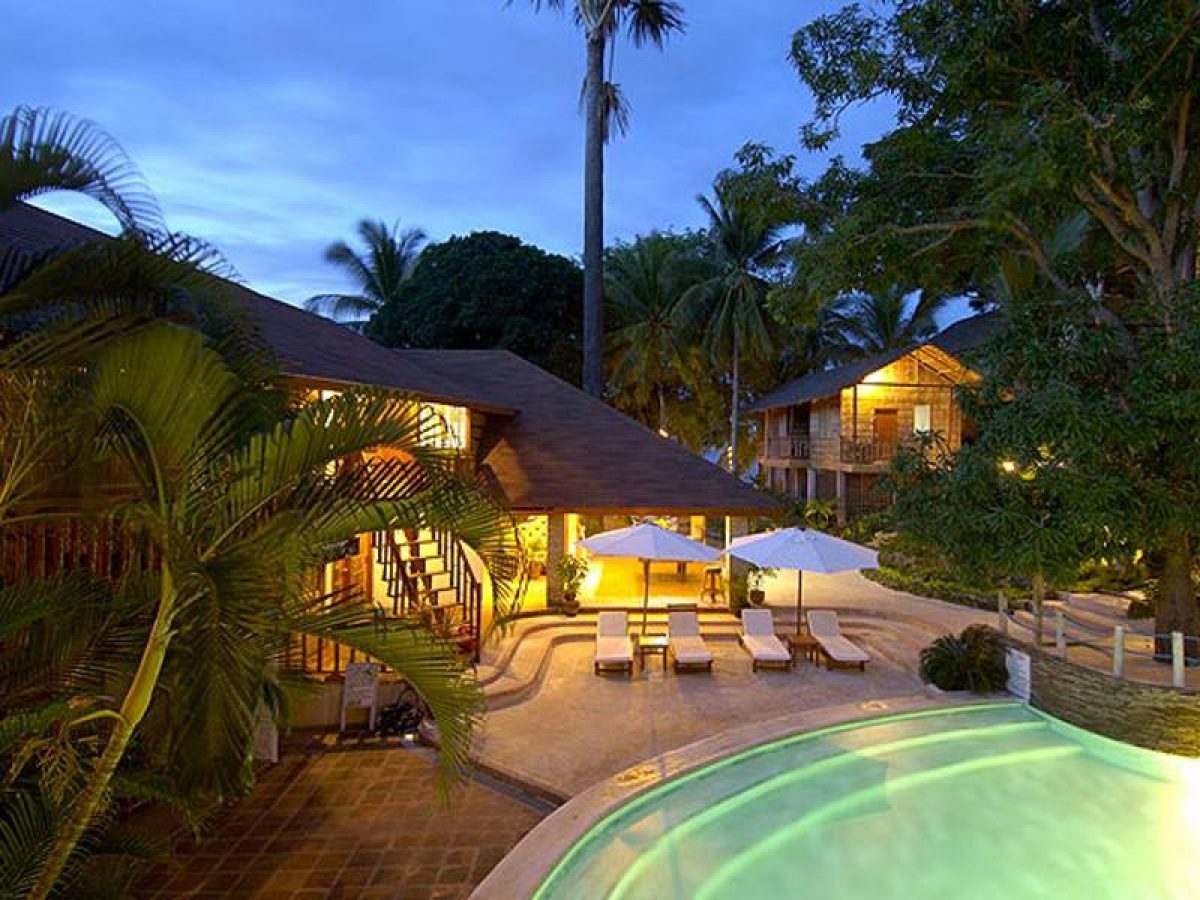 The El Galleon Resort offers a wide variety of accommodations ranging from simple elegance to pampered luxury. Seaview rooms, Family Rooms, Budget Rooms, Penthouse Suites, Luxury "Waimea" rooms, Studios, and even house rentals.
Check out Arthur's Restaurant and the Point Bar for you dining and beverage desires. Don't forget about the Barrel Bar, or enjoy the spa/massage or pool!
Puerto Galera offers some of the best recreational scuba diving in the world and El Galleon Beach Resort provides the ideal base from which to do it. Our dive center is operated by Asia Divers, a PADI Career Development Center, the largest and most professional scuba diving school in the area.
Qualified scuba divers can enjoy over 30 dive sites and further their scuba certification to all levels. Beginners can take an introduction to SCUBA or full PADI Open Water Diver course – either way, they will be under the expert supervision of our divemasters and dive instructors at all times. Courses are taught with the latest PADI materials and available in several languages.
Resort Dive Packages Start at $1382 per person
Gallery: El Galleon Dive Resort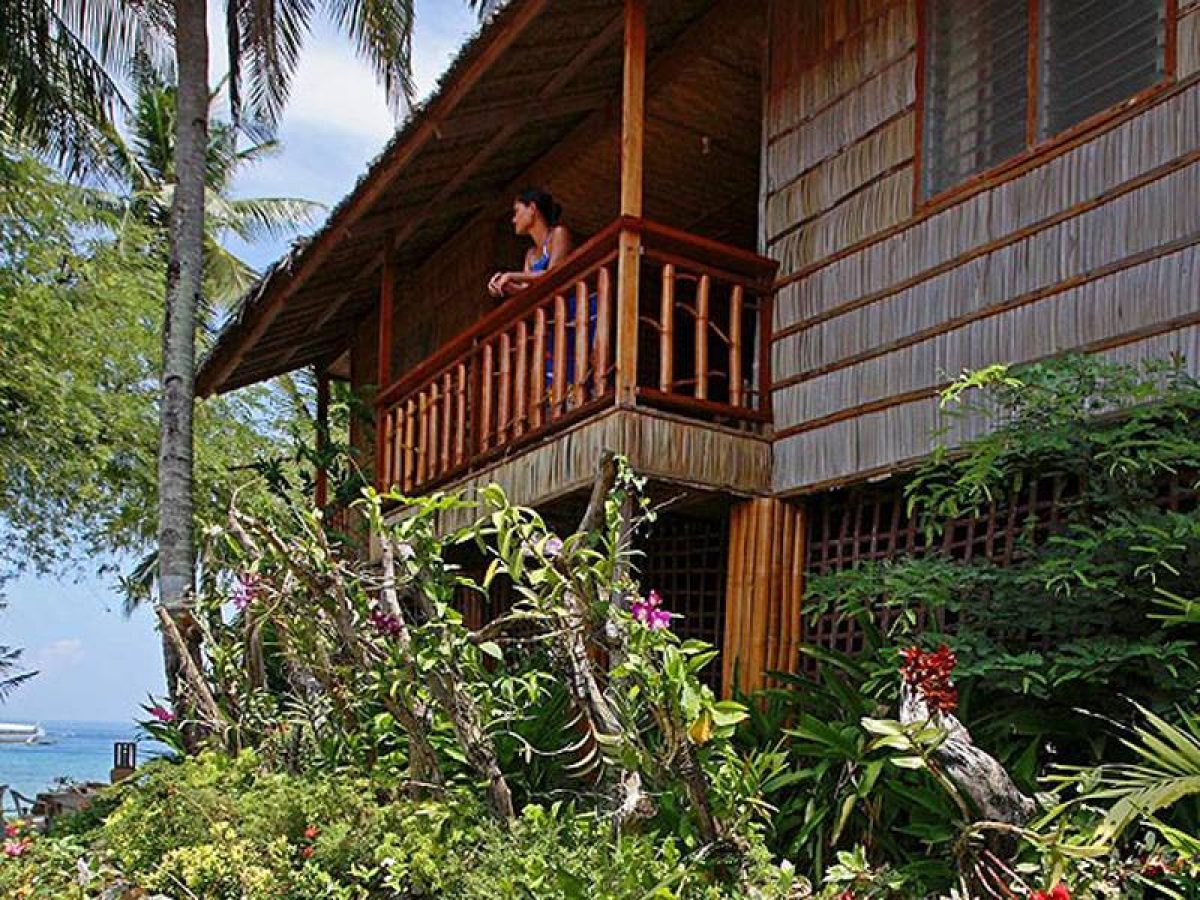 ---
Magic Oceans Dive Resort
Magic Oceans Dive Resort is situated on the east coast of Bohol, in the town of Anda, far away from the busier touristic areas and featuring a fabulous house reef.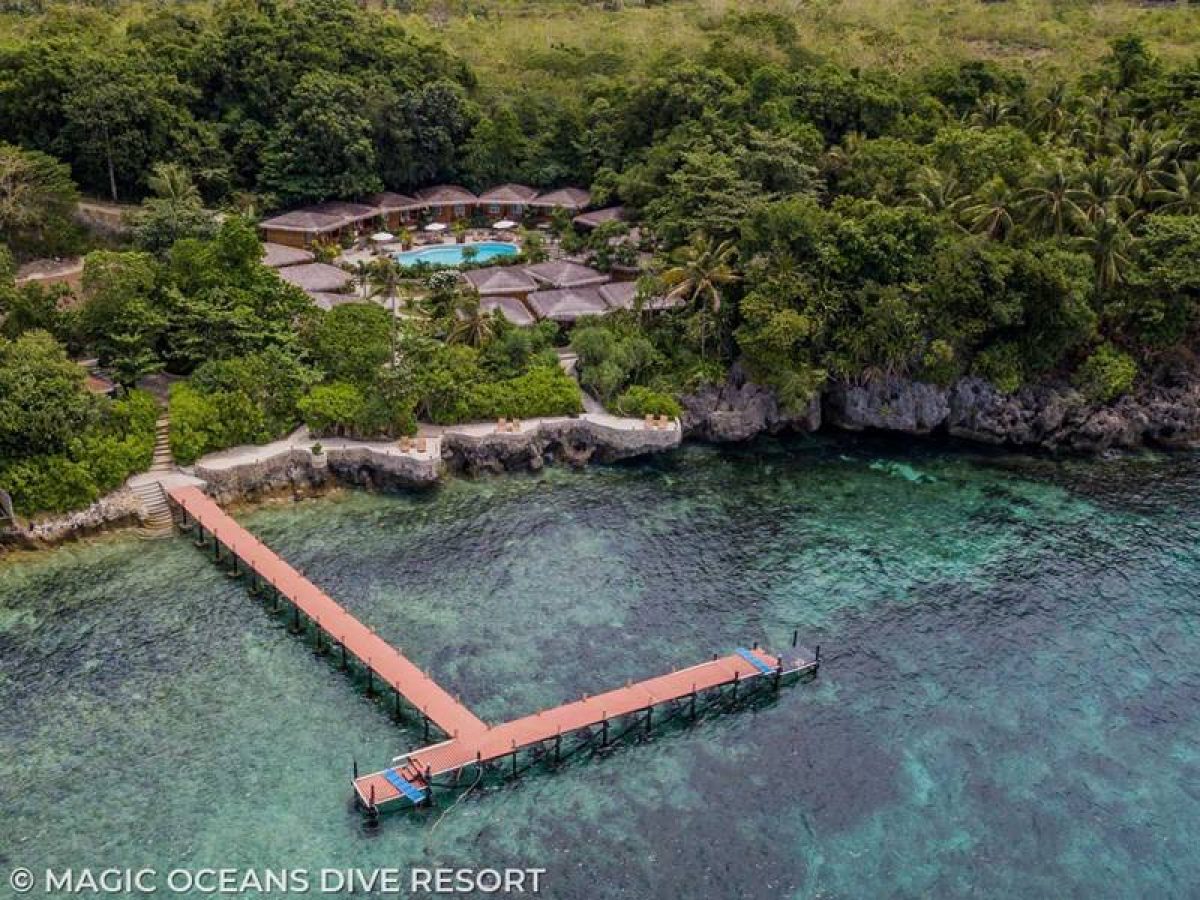 The resort features detached bungalows that have flower gardens all around. The balconies are big and cozy with bamboo seats and a towel rack, along with amazing views of the sea and land. Each room also has their own router, allowing you to email, surf the web, or let the world know how great your vacation is, right from your lazy chair on the balcony. The energy saving air-conditioning is also whisper silent!
The restaurant offers a wide range of local dishes mixed with other Asian style and western food. One thing is for sure, all the dishes are made with fresh ingredients and love. The bar has awesome cocktails with and without alcohol as well as beer, fresh fruit juices and more.
Being 19 meters long and 9 meters wide, the pool is perfect for doing your morning exercises or just relaxing. There is a seating area in the pool to sunbathe or read a book and there is a deeper part where dive lessons can be carried out. The pool is surrounded by sunbathing beds, parasols and lots of plants and trees.
You can enjoy a relaxing massage in one of the tranquil and secluded spaces, surrounded by tropical flora. A complete spa is scheduled to open in 2016 to provide even more relaxation options.
All over the resort you'll find terraces – some large, some small; some with sea view, others hidden in green surroundings; some with sun others in the shade. In short, there is a spot for everyone's wishes.
Resort Dive Packages Start at $1392 per person
Gallery: Magic Oceans Dive Resort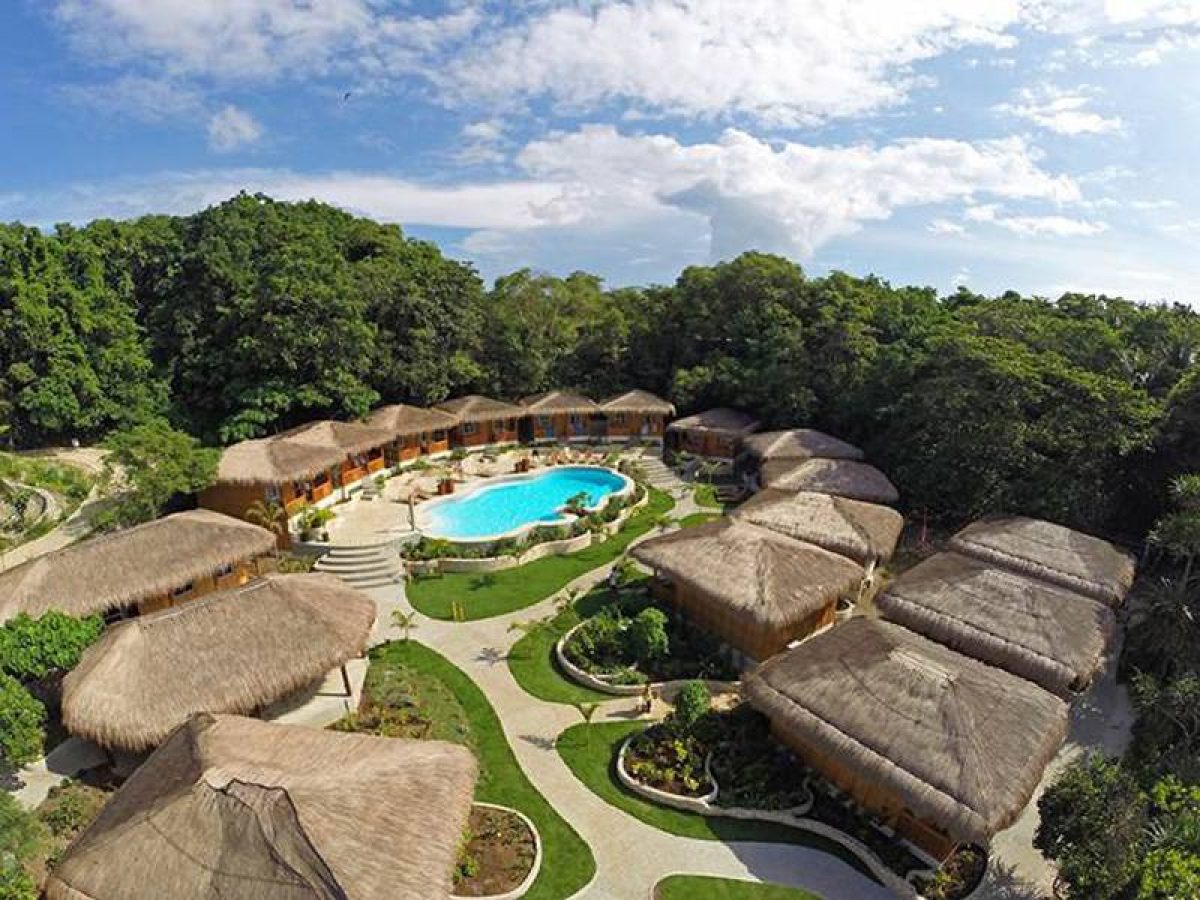 ---
Malapascua Exotic Island Dive Resort
Built in 1997, and the first dive resort on Malapascua, Exotic Dive Resort has grown a lot. It is now a world-renowned 5-star IDC Resort. The dive shop has expanded rapidly over the years and now has 4 big "banka" boats, 1 smaller dive boat, 2 flat boats, nitrox facilities, multimedia classroom, and a large team of experienced instructors and Divemasters.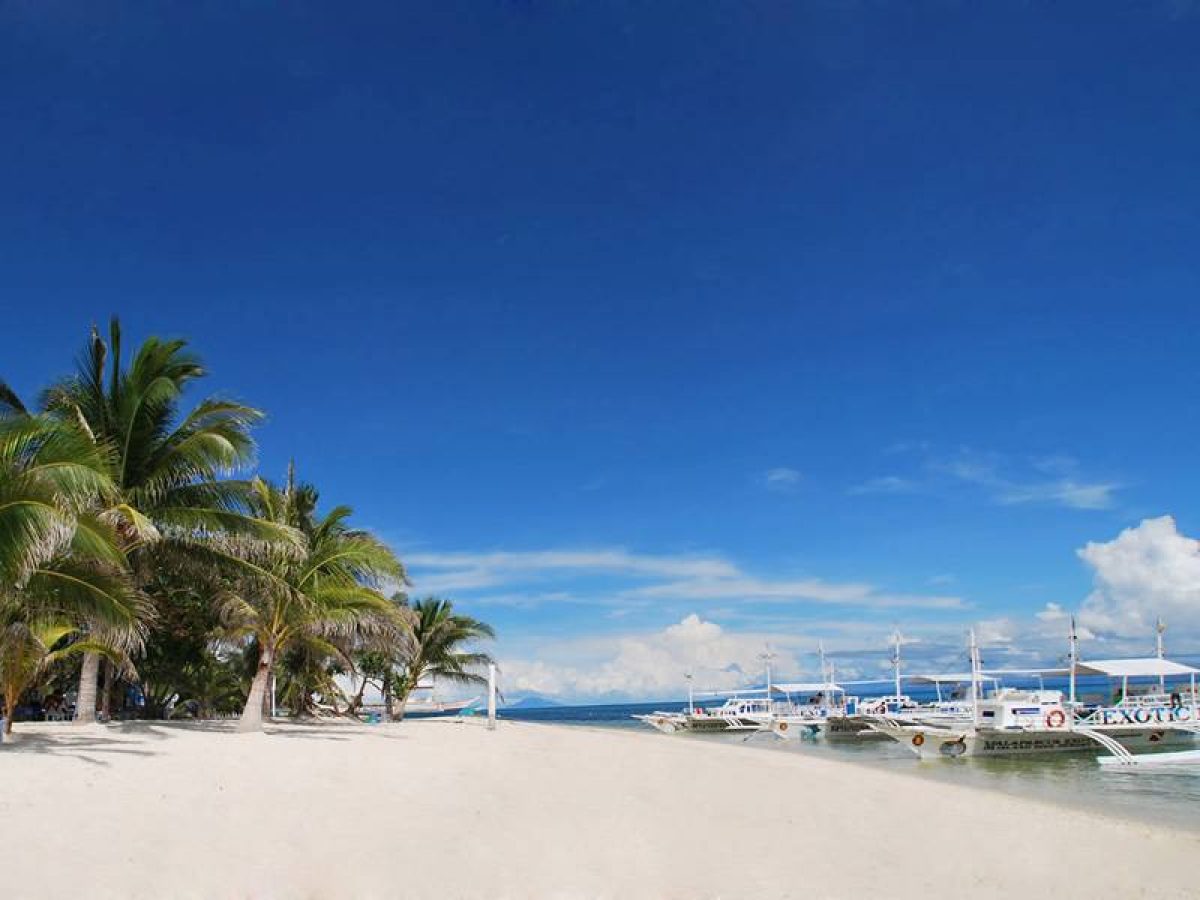 The resort is located on the best part of Bounty Beach, one of the nicest beaches in the Philippines. It's within easy walking distance of the main tourist beach but far enough away to give it a secluded, relaxing island atmosphere.
On property are 5 different types of well-maintained rooms, all of which have private bath, balcony and 24 hour power year round. Most of the rooms can accommodate 2 persons though it is possible to add an extra mattress to sleep 3.
Their highly acclaimed international restaurant offers an extensive range of mouth-watering dishes from fresh salads and sandwiches served on freshly baked bread to local Philippine and international specialties. The Sea View Bar and Restaurant is the ideal place to relax and have a beer or sample one of the Exotic Special Cocktails or fruit shakes. "Happy Hour" from 5:00PM to 7:00PM! There is also excellent Spa Services.
Malapascua is known for some of the best shark diving in the Philippines, famous for the thresher sharks which can be seen at any time of year at Monad Shoal and Kemod Shoal. This area is reputedly the only place in the world where the thresher shark can be seen within recreational diver limits on a regular basis. At other times of the year it is also possible to encounter schooling hammerheads and giant manta rays that also frequent the cleaning stations at Monad and Kemod Shoal.
Malapascua also has a reputation for first-class macro diving. It is almost guaranteed that you will witness, amongst other things, a plethora of nudibranch, frog fish, mandarin fish, cuttlefish, sea horses, sea moths, octopus, gurnards and pipefish diving here.
Gallery: Malapascua Exotic Island Dive Resort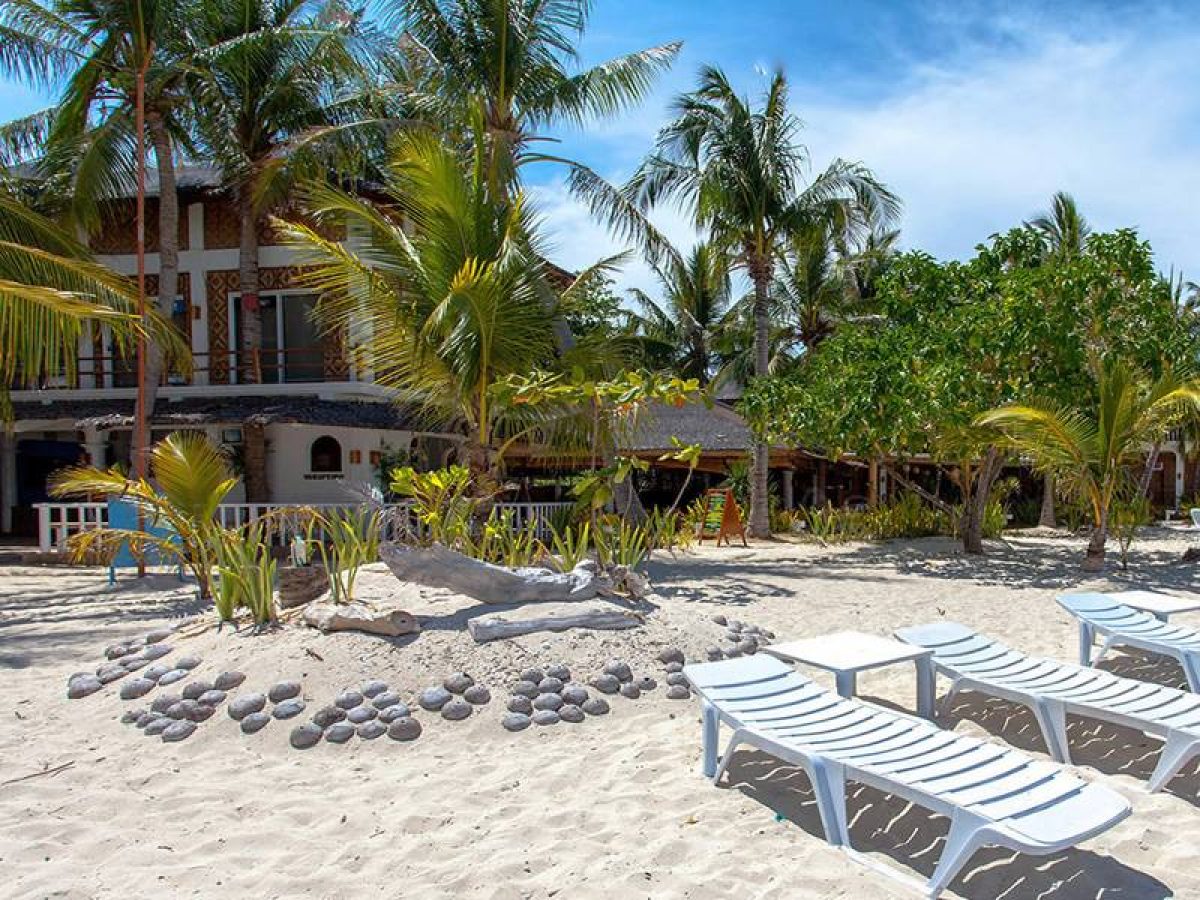 ---
Mike's Dauin Dive Resort
Mike's Beach Resort is a family run venue that's also the newest resort in Dauin, just 15 minutes south of Dumaguete. Their eight rooms are only meters from the Beach as is our lagoon pool with waterfall. Most guests board the private boat to visit the stunning paradise of Apo Island, only a short ride away. Closer still are the dives at Dauin, rapidly gaining respect as one of the best macro-photography sites anywhere.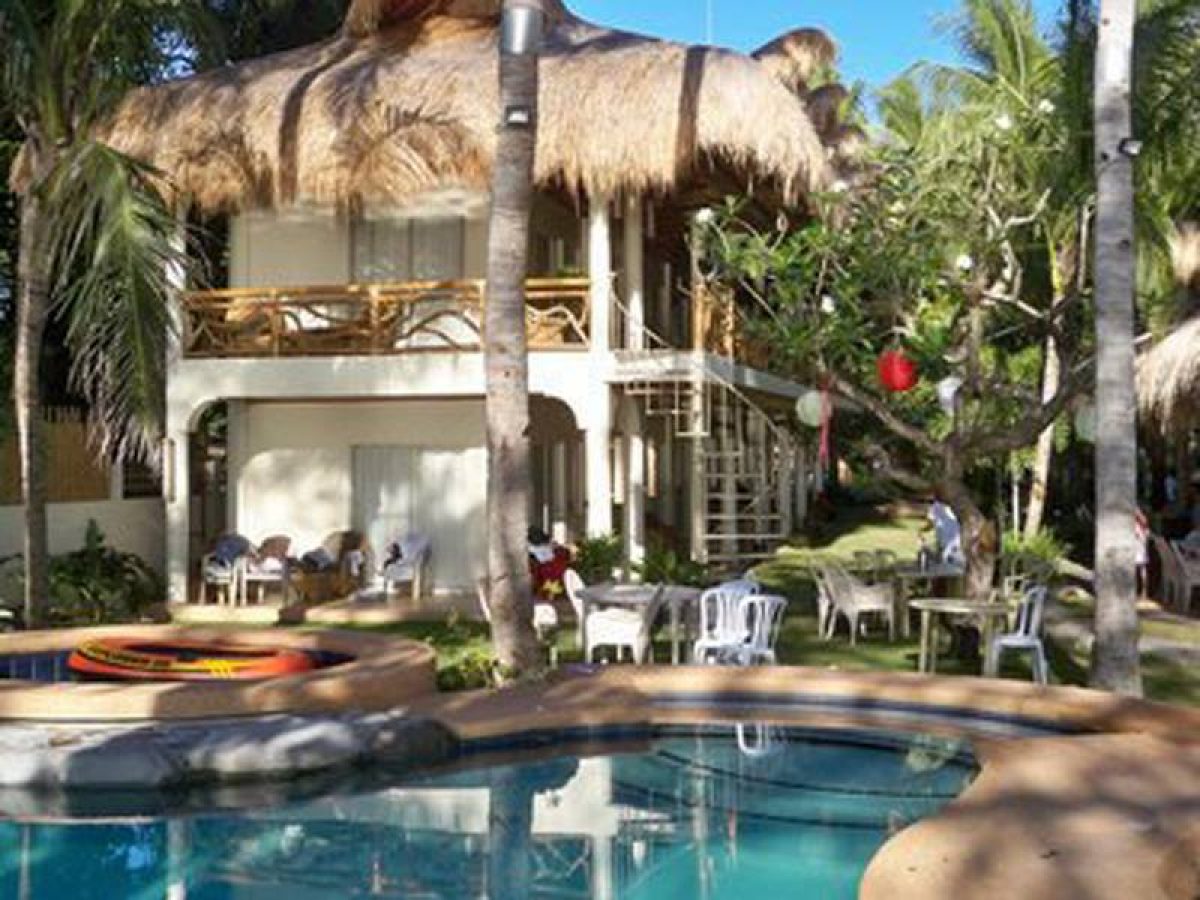 While diving these fabulous waters of the "Coral Triangle" is their specialty, you can also explore the green mountain jungles of Negros Oriental. If you like adrenaline you can take a rappelling adventure through the canyons and plunging waterfalls. Everyone seems to love exploring the hard-to-find caves just a few hours drive away.
Dauin Beach Resort has 6 Standard and 2 Deluxe Rooms. With daily housekeeping you're assured that your room is always fresh and clean. All rooms have ocean and pool view, large private washroom with hot water shower, aircon, free WiFi internet access and cable TV. The Deluxe Rooms are bigger and have a direct beach view.
The "Adventure Dive Shop" takes the hassle out of your diving experience. From finding rare species such as endangered hawksbill or green sea turtles, to tracking down a shimmering, silvery wall of up to 1,000 jack fish, their local knowledge is top notch.
The personal service at the resort creates a family atmosphere where you will feel welcome as soon you arrive. Mike and Joann will personally make your vacation memorable.
Resort Dive Packages Start at $1213 per person
Gallery: Mike's Dauin Dive Resort