Overshadowed by its neighbors, modest Malaysia is Southeast Asia's most underappreciated dive destination. Hard to fathom, since the country has some unforgettable dive sites that need to be seen to be believed.
Sipadan is the crown jewel, world-famous for dense schools of pelagic fish and a countless number of sea turtles. But Malaysia also hides lesser-known destinations where you'll find huge and healthy coral reefs with incredible biodiversity.
The world has begun to take notice of Malaysia, so you should get out there sooner rather than later while the tourism is light and the prices are low.
You might consider Malaysia for your next dive vacation if you…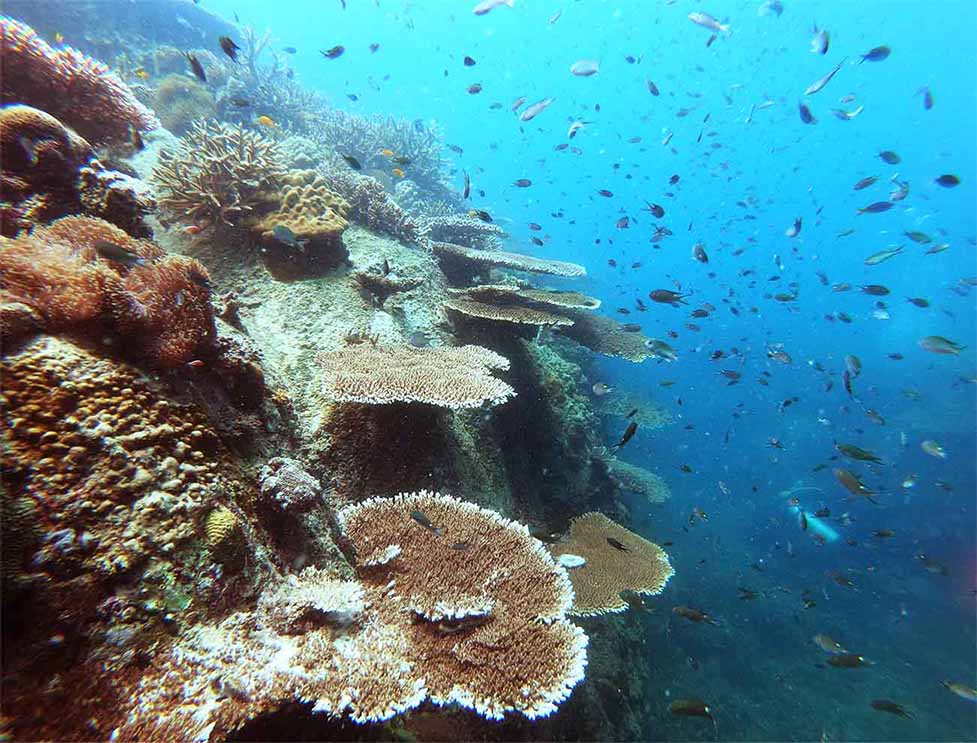 If You Enjoy Leisurely Diving
The diving in Malaysia is as easy-going as the locals. The dive sites are very simple, with few currents and good visibility in season. There's nothing to distract you from the beautiful reefscapes and bustling marine life.
Sipadan does require the Advanced certification and most dive resorts there prefer that you've logged at least 50 dives — not because the diving is hard, but to protect the coral from poor buoyancy. Sipadan is actually quite easy; you dive deep, but you're mostly drifting along the island as the current carries you from one spectacle to the next.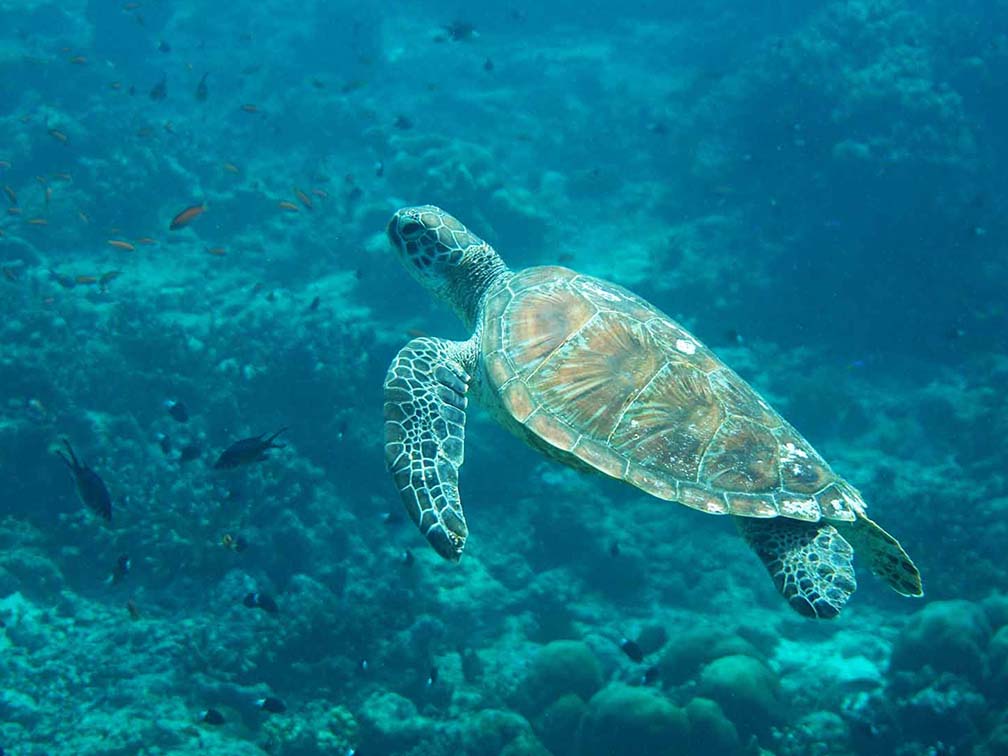 If You Enjoy Checking-Off Your Bucket List
Sipadan is a bucket-list destination for good reason — there are few places on Earth that offer such a mesmerizing experience. If you're an underwater photographer or you appreciate weird and colorful fish, then you'll also like the critter diving at the surrounding islands.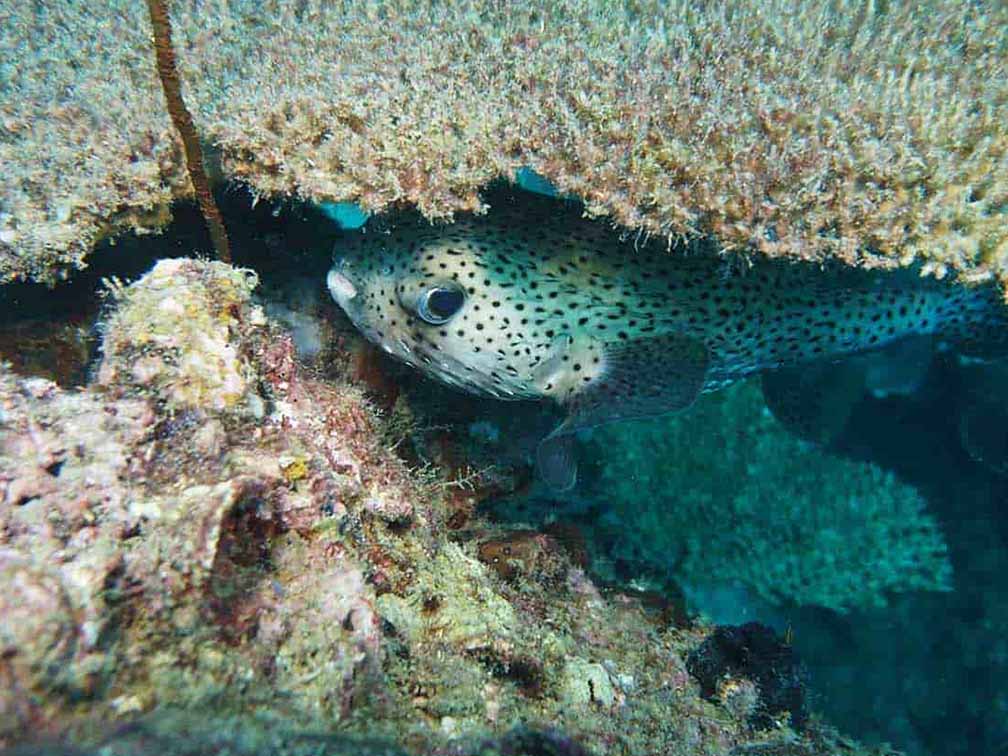 Malaysia boasts amazing coral reefs that aren't visited by too many divers, and the prices can be shockingly cheap. Tioman Island is the perfect example; our dive groups are routinely dazzled by the island's sweeping coral meadows and eye-popping numbers of fish.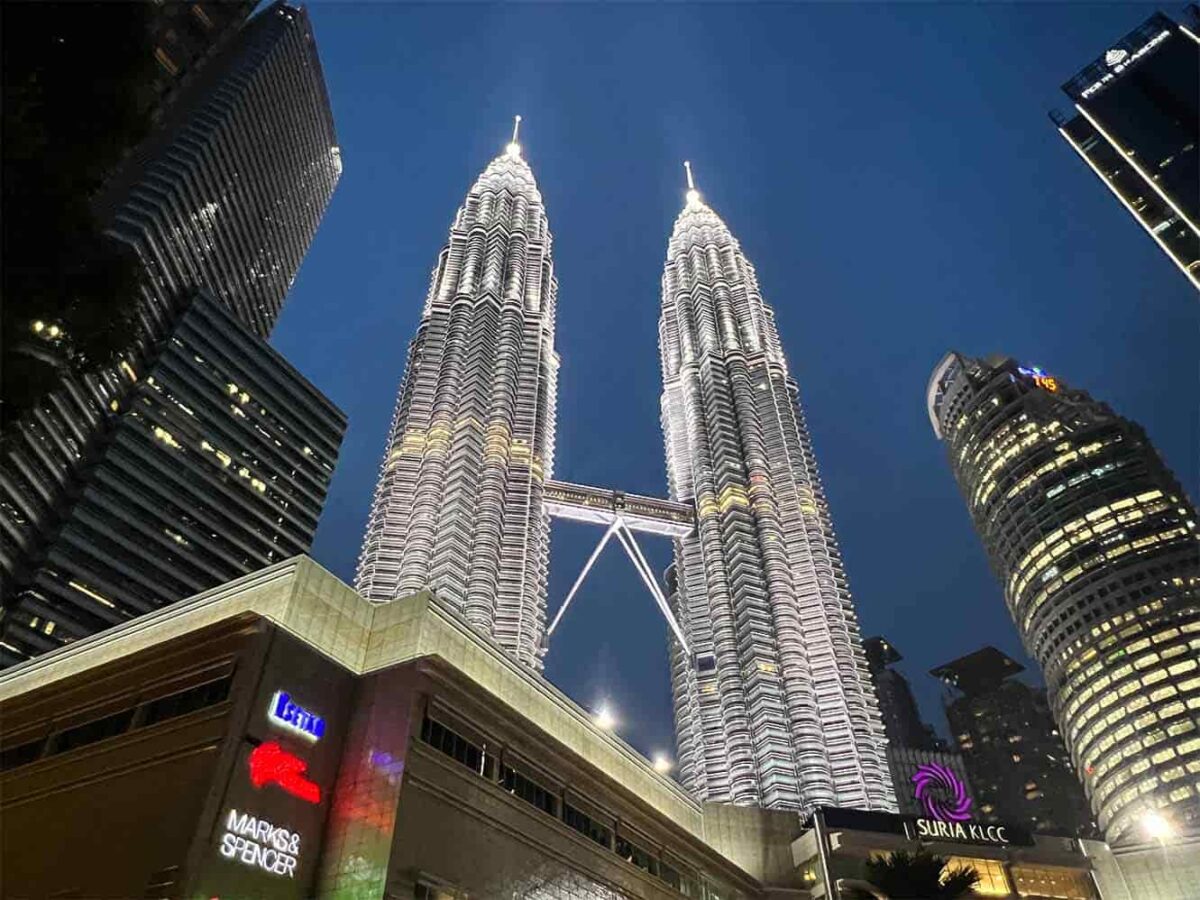 If You Enjoy Rainforest and Cultural Exploration
When you're not diving, you can explore Malaysia's ancient rainforests that are crawling with wildlife (Borneo is one of two places on Earth where you can see wild orangutans). You'll also enjoy diving into Malaysian culture. The Malaysian people are friendly, welcoming, and hospitable (and they've got the best cuisine in Asia, in our opinion). A couple nights in Kuala Lumpur is a must if you're diving in West Malaysia.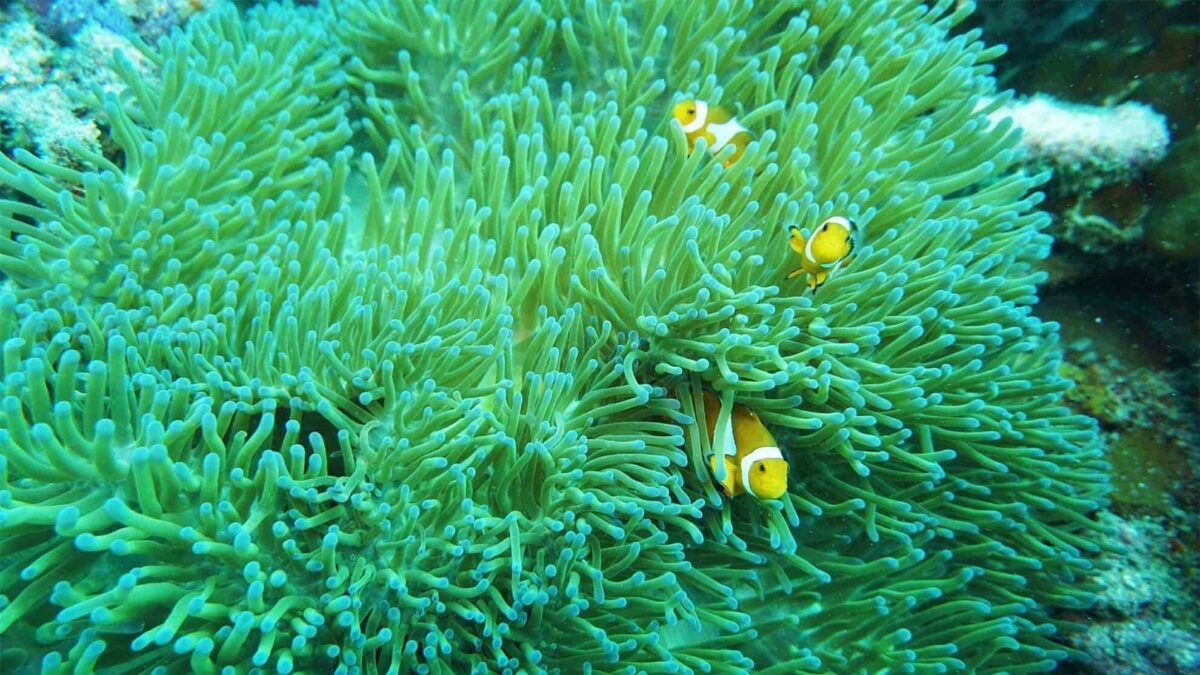 Our Favorite Dive Destinations in Malaysia
Sipadan is the definition of a natural aquarium. This tiny oceanic island is stuffed with marine life, and is home to schools of pelagic fish like jacks, barracudas, humphead parrotfish, and hammerhead sharks.
The whitetip reef shark is the most common shark sighting, but whale sharks and thresher sharks make appearances at certain times of year. Sea turtles use Sipadan as a nesting ground, so it's not uncommon to spot between 15 – 30 of them on a single dive. They're everywhere.
Sipadan is a heavily-protected dive site so you'll only be granted a few days of diving there. When you're not at Sipadan you'll be doing critter diving at the neighboring islands of Mabul and Kapalai, which offers a nice contrast to the big animals at Sipadan.
Learn more about Sipadan in our blog:
There's plenty of good diving in West Malaysia, but most of the islands have subpar accommodations, which makes them difficult to recommend for a dive vacation. Tioman Island is the exception.
Tioman is a low-key "backpacker island" that's less of a resort destination and more of a nature getaway., It's got an excellent dive resort, though, which is nestled between the beach and the island's looming jungle.
The underwater topography is mostly hard rock, which fosters expansive coral meadows and amazing reef formations that are fun to explore. If there's a destination with better swim-throughs than Tioman, we have yet to find it. The swim-throughs make playgrounds out of the dive sites.
We've sent a few dive groups to Tioman and they were each astonished by the clouds of reef fish that fill the water column. That's a testament to the health of the coral. There are few places left where you can dive such a thriving coral reef for such a low price.
Learn more about Tioman in our blog:
Our Favorite Dive Resorts in Malaysia
Borneo Divers Mabul Resort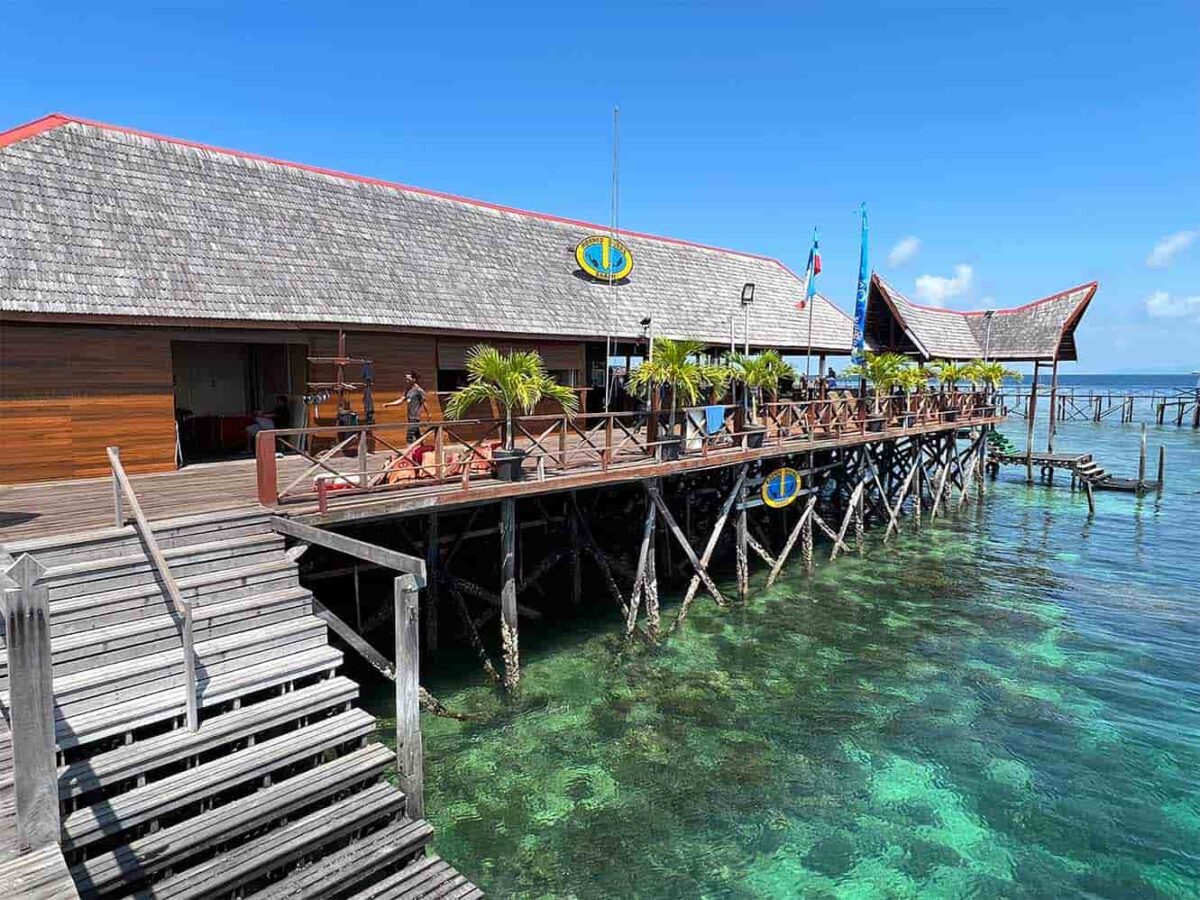 Sipadan Kapalai Dive Resort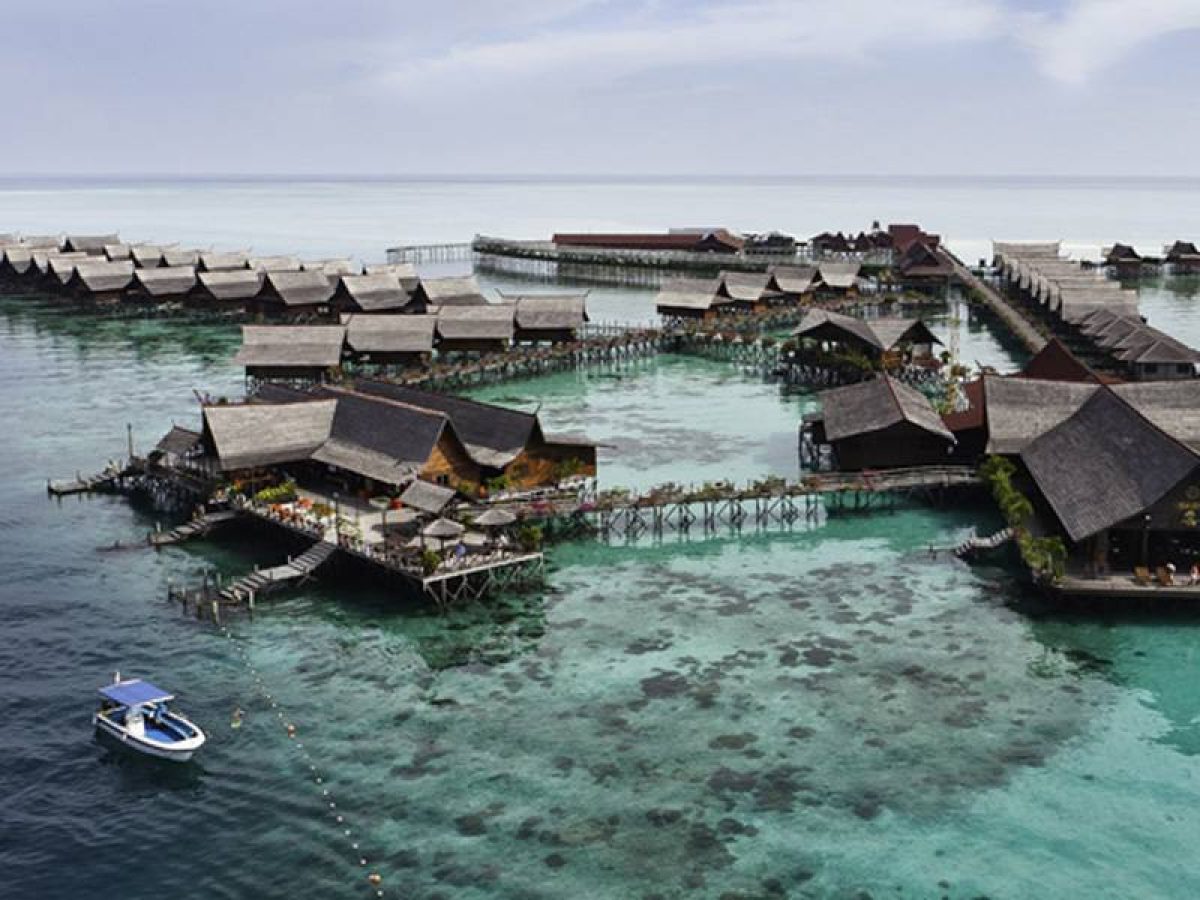 The Travel Turtle says:
"Scuba Travel Ventures has been working with Malaysia dive resorts and tour operators for years. We can help you make the most of your budget and itinerary."