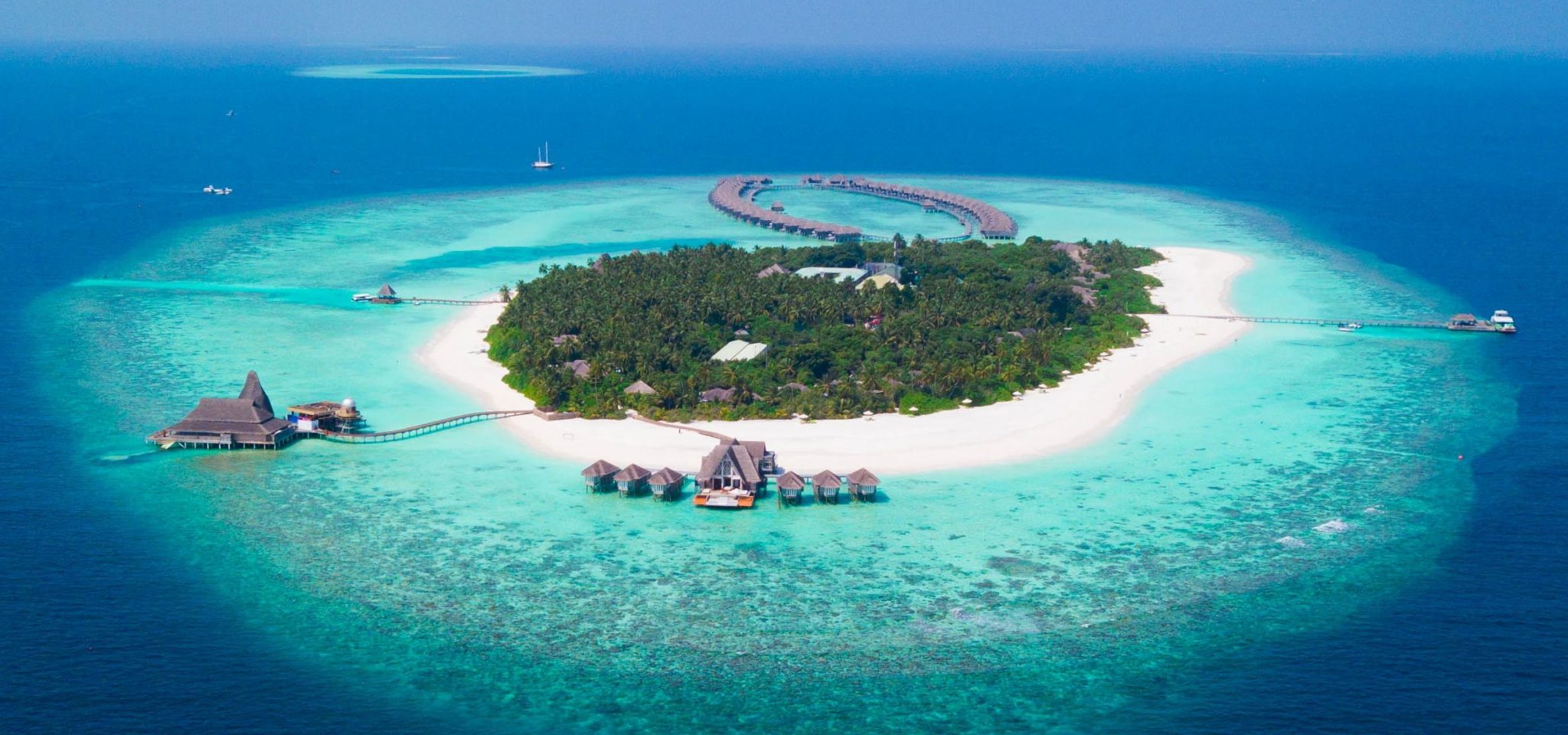 Fiji
Scuba Diving in Fiji
Viti Levu, Fiji's main island and home to the international gateway of Nadi and the frenetic capital city, Suva, is also where you'll find the shark-laden, world famous Beqa (BENG-gah) Lagoon, in the Coral Coast region. Sharks are central to the spiritual traditions of the island's native people – in ancient times, a shark god was highly esteemed – and today, many varieties can be seen. In the waters off Kadavu, another island south of Viti Levu, schooling hammerheads and gray reef sharks are common sights in the Great Astrolabe Reef. That area constitutes the one of the world's largest barrier reefs. But Fiji's marine biodiversity also includes other animals of all shapes, hues and sizes, from huge humpback whales and majestic manta rays to turtles and ghost pipefish.
Bligh Water, the oceanic region between Viti Levu and its northern sister island, Vanua Levu, is also rich with wildlife. So is the Namena Barrier Reef, off of Vanua Levu's southwestern shores. Between these areas and others, near the islands of Ovalau, Taveuni and Gau, if you're not getting mesmerized by the dazzling rainbow spectrum of unspoiled soft corals, you're diving with your eyes closed. Whether you're plunging in from a land-based resort or a live-aboard boat, Fijian diving is some of the world's best.
Out of the water, tropical treasures await. Venturing on a guided tour to a village to partake in a kava drinking ceremony or watch a performance of the traditional meke or firewalking dances is like time-traveling to centuries past and is not to be missed. Elsewhere, bili-bili rafting down a jungle river on a bamboo craft fills the senses as much as the sights and sounds of the colorful outdoor marketplaces as those found in Fiji's larger towns.
Our Favorite Dive Resorts
Looking for the best dive resorts in Fiji? Check out our Dive Resort Guide for Fiji.
Fiji Liveaboards
Nai'a
NAI'A has set new standards of live-aboard diving luxury in every way, especially in comfort and service. NAI'A was completely refitted in 1993 and again in 2000 and 2010 with the latest technology and facilities specific to the needs discerning dive travelers. This extremely spacious ship provides for 18 guests (maximum) with all the creature comforts of a quality land-based resort – including hot showers and cool staterooms – but with superior diving and a new view every day! NAI'A's sophisticated sailing rig affords her the range, comfort and stability of a true expeditionary vessel. Her large, diver-savvy Fijian crew is world-famous for their dedicated service, kava-inspired music and can-do attitude that makes for great flexibility as well as a great time!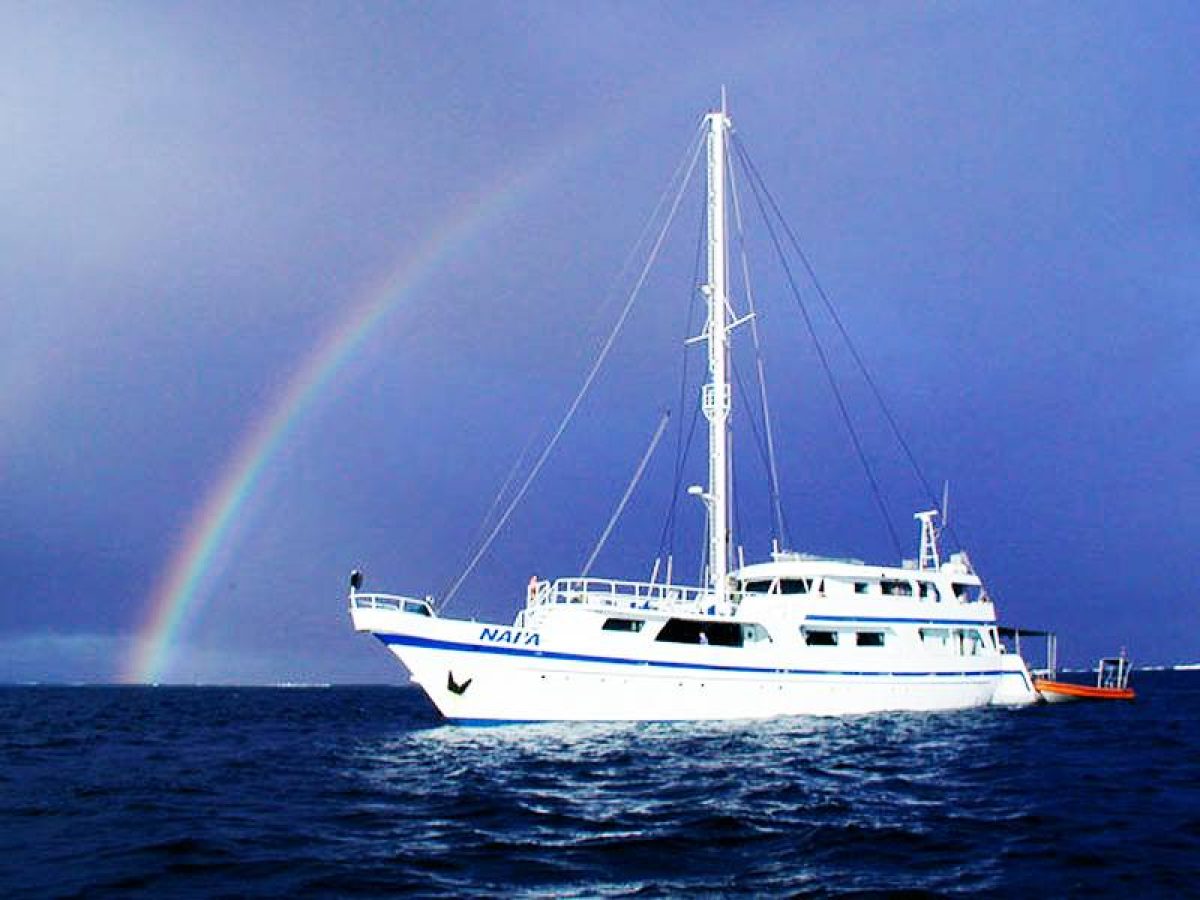 While the main salon above decks is perhaps her most eye-catching feature, with the golden grains of native Fijian hardwoods, the serious diver will appreciate the thoughtful lay-out of her roomy dive deck, complete with a dedicated dry camera and video room to suit the most discriminating photographers.
Delicious and beautifully prepared meals of locally grown produce and meats and fresh fish await the hungry diver with a widely varied parade of delights served from the galley of our chefs. Truly the core of the NAI'A family is her Fijian crew, ten of the friendliest and most able sailors anywhere. Book a charter with us and you will agree; NAI'A stands head and shoulders above the rest.
The Nai'a Dive Packages Start at $3378 per person
Gallery: Nai'a