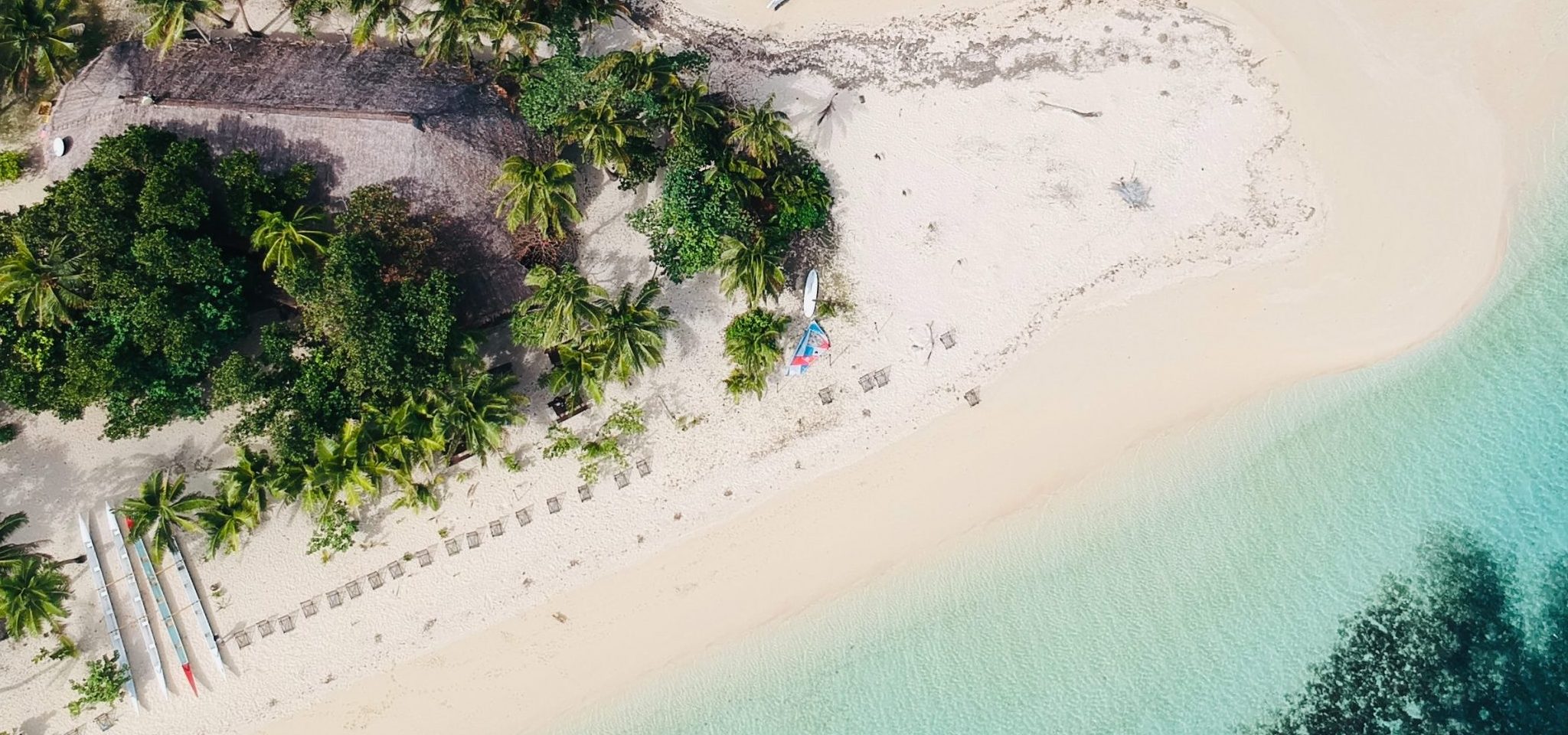 Solomon Islands
Scuba Diving in the Solomon Islands
This idyllic group of more than 900 different islands lies in western Melanesia in the wide swath of Pacific Ocean between Fiji to the east and Papua New Guinea to the west. The main city is Honiara, on the island of Guadalcanal, where one of World War II's bloodiest battles was waged.
The Solomons are known for phenomenal diving, from the hundreds of impressive and historic World War II wrecks to beautiful reefs. Some of the best islands to dive in include Nggatokae, Ghizo, New Georgia, Tulagi and Uepi. All the islands are worth experiencing.
Honiara offers the greatest sheer number of wrecks, while Gizo, about an hour-long flight from Honiara, is a standout both on the surface and under. Wall dives can be done here and manta ray sightings are common. History buffs can indulge themselves in wreck diving – a vessel carrying John F. Kennedy long before his election as a United States president wrecked here. Topside, you can enjoy kayaking, waterskiing, biking, hiking and snorkeling.
Several land-based resorts exist on all these islands and one major live-aboard company, Bilikiki Cruises, offers comprehensive trips to many of the different islands.
Solomon Islands Liveaboards
Bilikiki Cruises
Bilikiki Cruises Ltd. is the premier dive operator in the Solomon Islands. Operating two live-aboard ships, MV Bilikiki and MV Spirit of Solomons, divers are offered superb diving opportunities, from ships consistently rated among the best live-aboards in the world.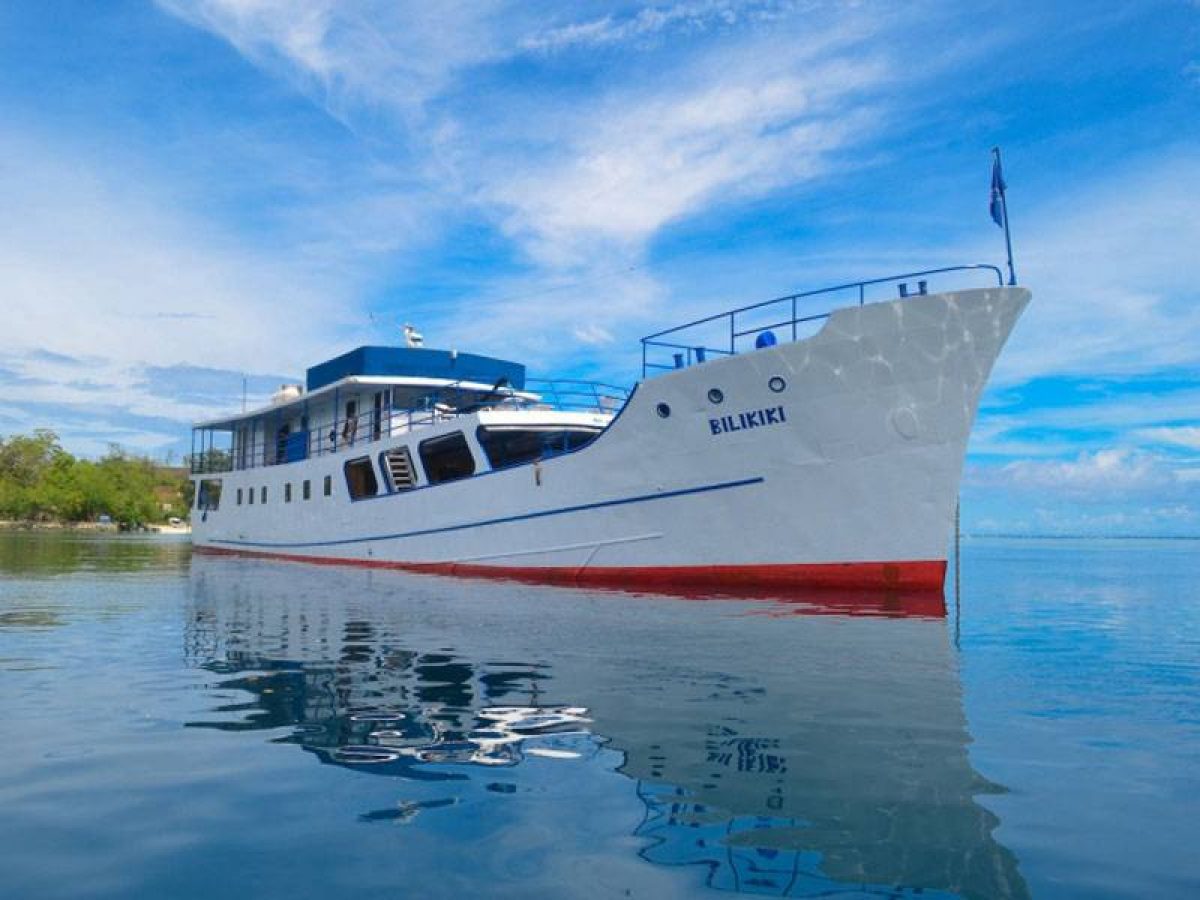 Both MV Bilikiki and MV Spirit of Solomons are 125 ft long, and have a 24 ft beam, making them very large and stable ships designed for South Pacific conditions. Both ships offer immense sundecks, plenty of covered areas and airconditioned accommodations. Bilikiki offers 10 deluxe cabins with a full double bed and a single above, and all cabins have private showers and toilets. Spirit of Solomons offers 7 cabins like Bilikiki's, and 6 additional cabins which have 2 single bunks, and share 3 showers and 2 toilets. These smaller cabins are often booked on a single occupancy basis. Both MV Bilikiki and MV Spirit of Solomons operate from Honiara, on Guadalcanal Island, to dive sites in the Florida Islands, the Russell Islands, Mborokua (Mary) Island and Marovo Lagoon in the New Georgia Islands.
The walls, reefs, pinnacles and coral gardens of Solomon Islands support an amazing variety and quantity of sea creatures. The varieties of fish are staggering. Within a few yards of each other, individually or in schools can be seen anemone fish, angel fish, butterfly fish, humphead parrot fish and other reef dwellers while just a short distance away schools of barracuda, big-eye trevally and other pelagics cruise in the blue waters.
Bilikiki Dive Packages Start at $3465 per person
Gallery: Bilikiki Cruises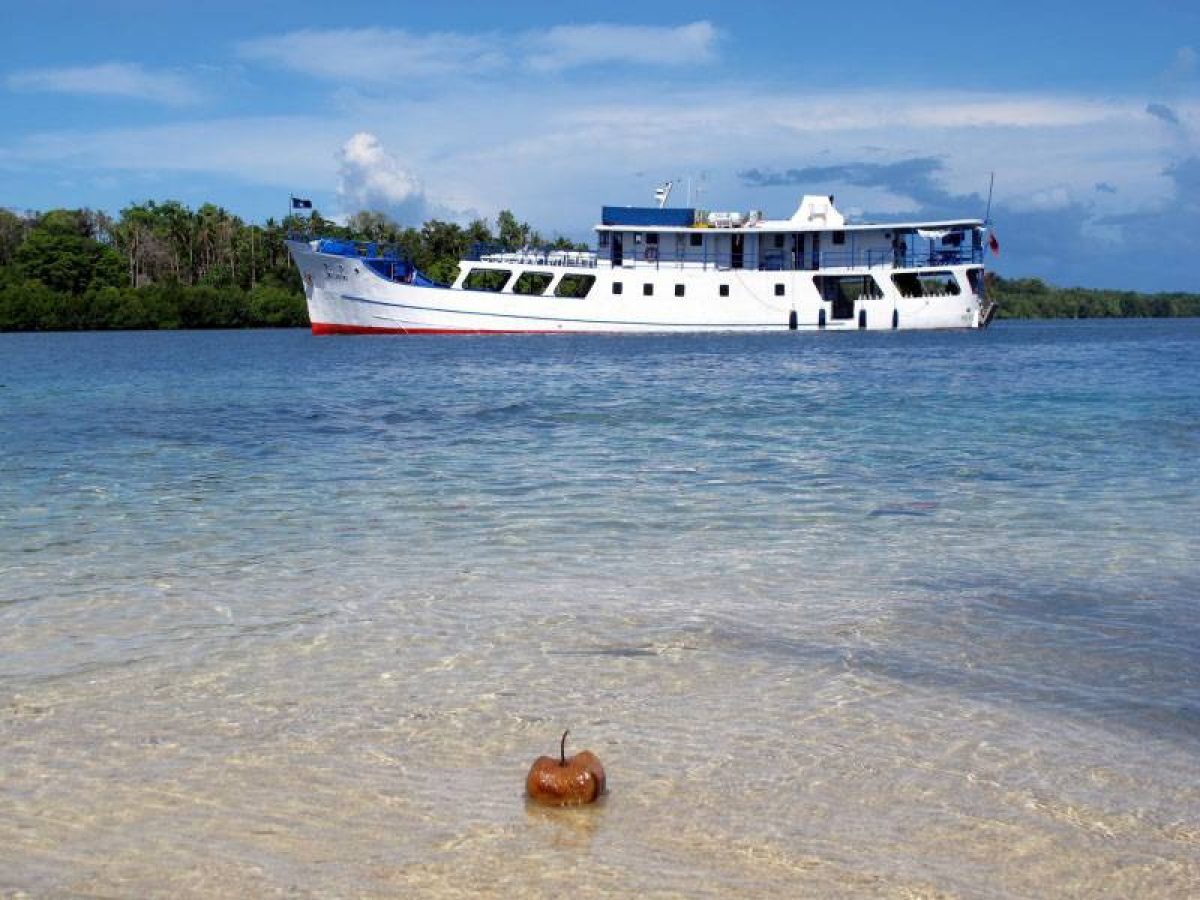 ---
Taka Liveaboard
Taka is a 30 metre (100 foot) mono hull live-aboard dive vessel. Built in 2004 and custom designed for diving, she is spacious inside and out and in addition to generously sized cabins, it has lots of shared space both inside and out for lounging and mingling. All upper deck cabins have en-suite toilets and showers. All rooms are also fully air-conditioned.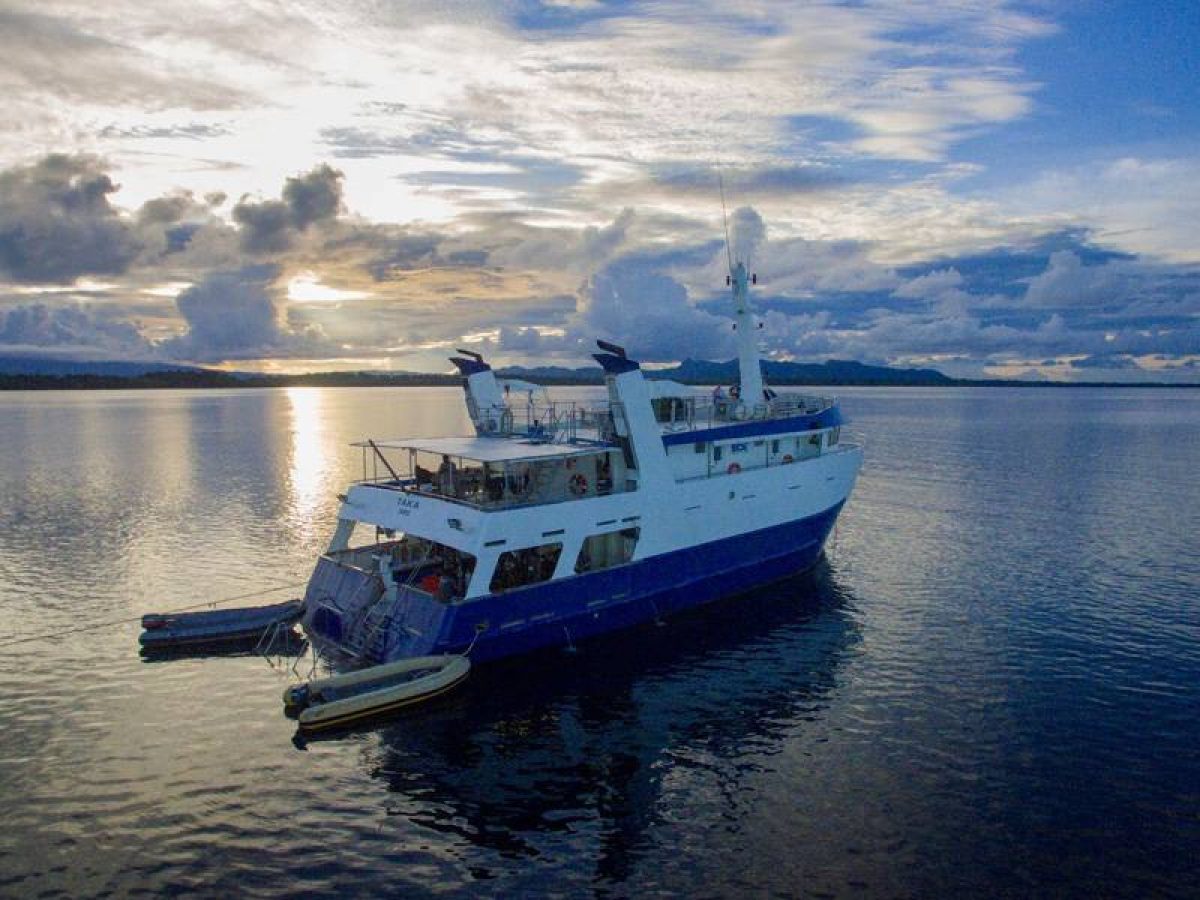 The large and open dive deck offers excellent storage capacity for all of your dive gear. They have specifically designed camera facilities to ensure your delicate equipment is treated gently. The majority of the dives are done directly off the deck rather than off skiffs meaning we can offer more dives and longer dives than any other operator.
Their chef has designed a menu that showcases the local cuisines while featuring recipes from our international menu. Local, fresh and abundant are the key themes in our galley.
Taka Dive Packages Start at $2911 per person
Gallery: Taka Liveaboard