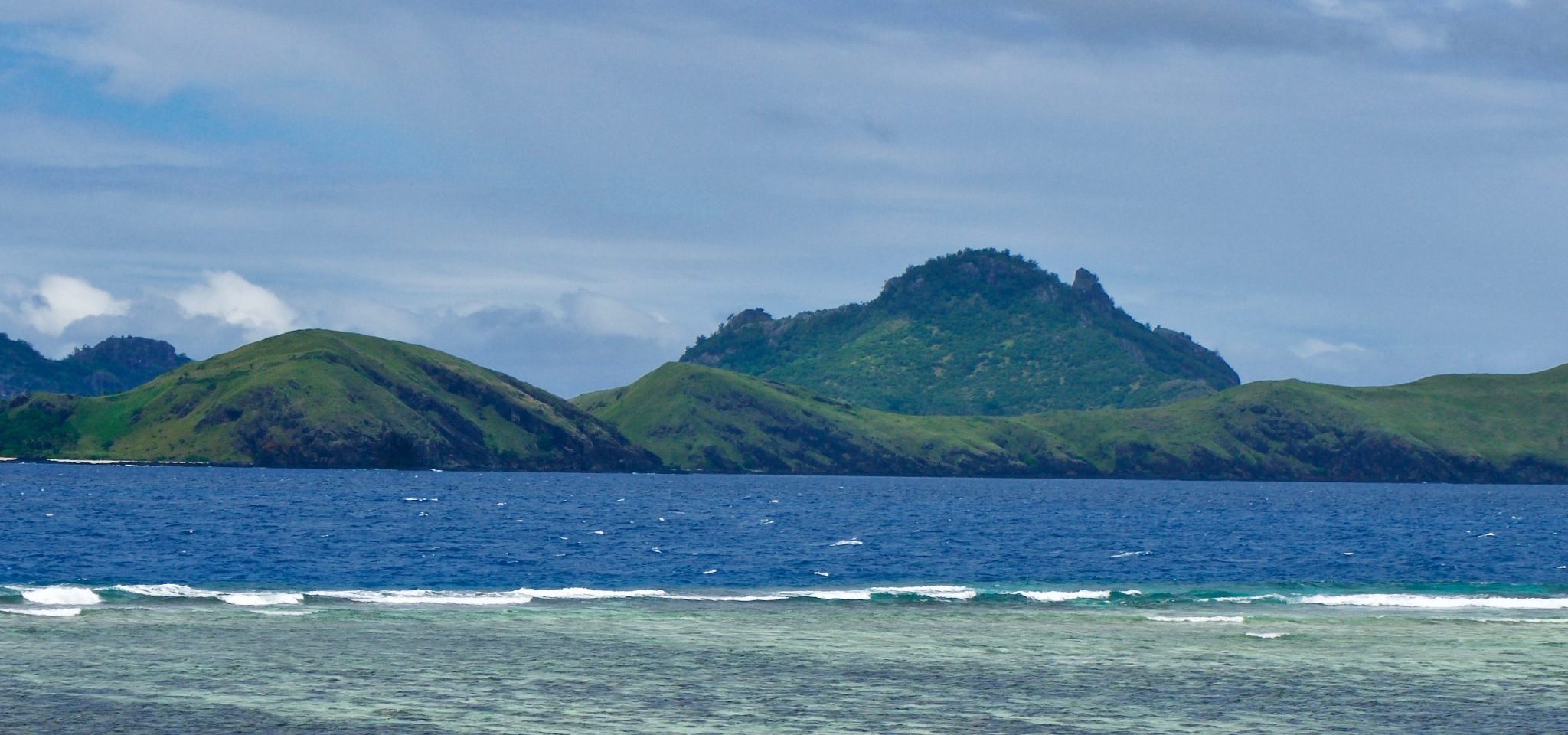 Micronesia
Micronesia consists of thousands of small islands covering thousands of miles, scattered across the Pacific, a few hours' flight west of Hawaii. The most popular dive destinations in Micronesia are the independent countries of Palau and Micronesia (also the name for this entire region of islands).
Prepare to slow down once you arrive. Not all these islands have daily flights from far-flung destinations arriving at its airports. With the distinctive and myriad diving attractions on each island, it's best to combine visits to a few of them, rather than travel halfway across the Pacific to visit just one.
Micronesia
The most popular dive sites are at the Yap Islands and Chuuk Atoll:
Yap: Here on this tiny pebble of an island east of Palau, if you don't see manta rays here, you're diving with your eyes closed. Life has few guarantees, but you're as sure to see manta rays – perhaps on every dive – as the sun rising each morning. In fact, there are so many mantas here, at least one resort's dive shop has catalogued and named them based on the distinctive markings on their underbellies. Sharks also populate the waters and there are channels and reefs to explore.
Chuuk: World War II wreck capital, which until recently was known as "Truk." You won't find a greater number of sunken Japanese World War II vessels anywhere else on Earth, especially in and around Chuuk Lagoon. The U.S. Armed Forces turned the tide in its war against the Japanese by laying waste to vessels here, during Operation Hailstone and today, you can dive into this history. With repetitive dives at depths beyond conventional recreational limits, it's a good idea to take specialty courses to earn the necessary certifications and learn which operators here may supply mixed gases and rebreathers.
Palau
This intricate island maze of lush limestone sits west of Guam, and for the diversity of dives, this country easily matches with any other on the planet. If you want wrecks to explore, take your pick of heaps of sunken World War II Japanese planes and ships, which can be dived and snorkeled. If you're into pelagics, you'll find plenty here, from sharks to eagle rays. Drift dives? No problem. Head to Peleliu Express, attach a reef hook on a piece of dead coral and then watch the big fish traffic push on past. How about a blue hole with incredible drop-offs? Palau has that, too, with the magnificent Blue Corner. For something totally different, try a cave dive at Chandelier Cave.
Dive Resorts and Liveaboards in Micronesia
Palau Pacific Resort
Palau Pacific Resort is the ultimate tropical getaway in Micronesia on the western shore of Ngerkebesang Island, Koror, Republic of Palau. PPR is nestled in 64 acres of lush tropical gardens with the great Pacific Ocean caressing its pristine white sand beach. This luxury resort in Palau features 160 rooms decorated in an island motif setting including amenities of a world class resort.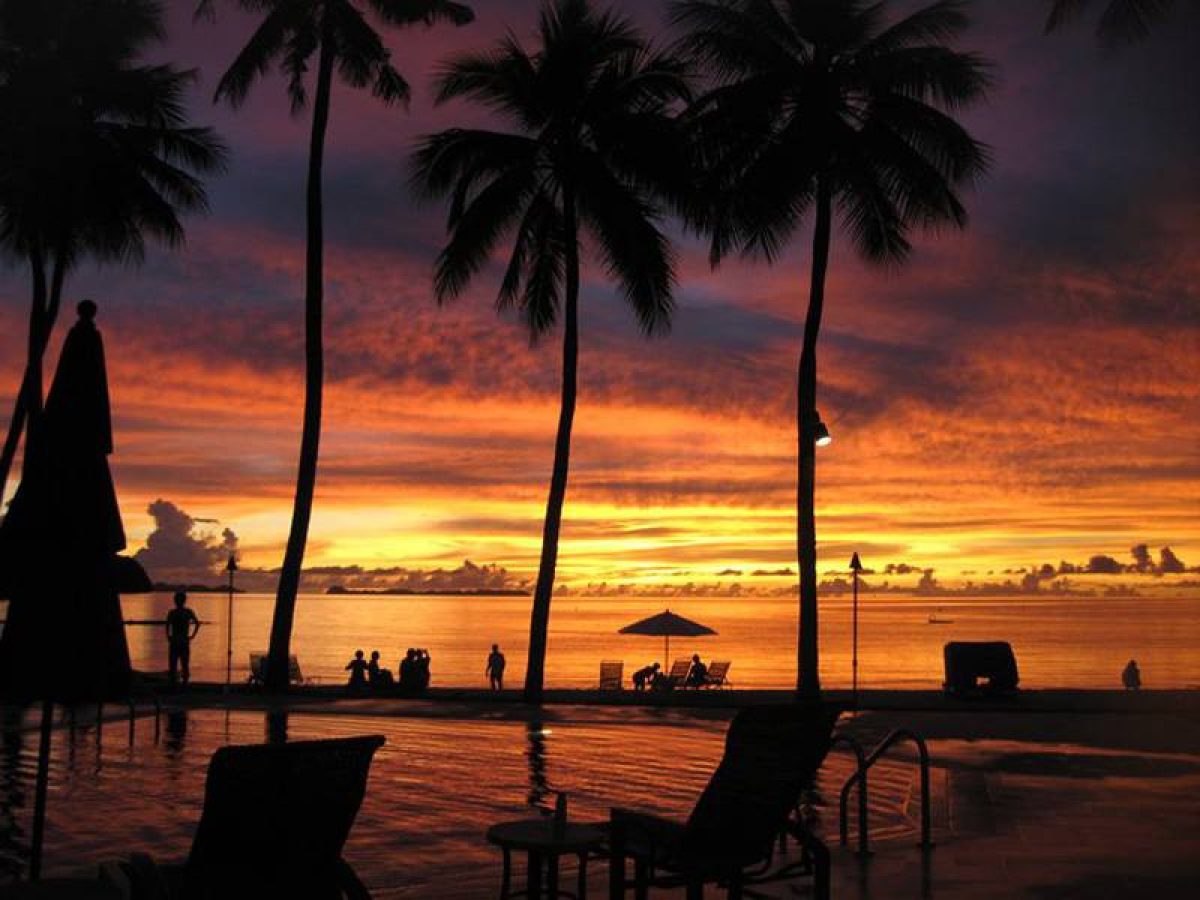 PPR offers an array of leisure activities and resort facilities right on the property making it convenient for staying guests. Awarded "2012 Republic of Palau's Leading Resort" by World Travel Awards and "Best Diving Resort" by Dive & Travel Awards for 11-consecutive years. Each room has a long list of amenities including a private balcony/patio, AC and ceiling fans, WiFi, TV, just to name a few.
Sam's Tours is our dive operator of choice. Enjoy one of the world's greatest diving destinations!
Palau Pacific Resort is an island haven for divers and non-divers alike. It is truly like no other island dream…
Gallery: Palau Pacific Resort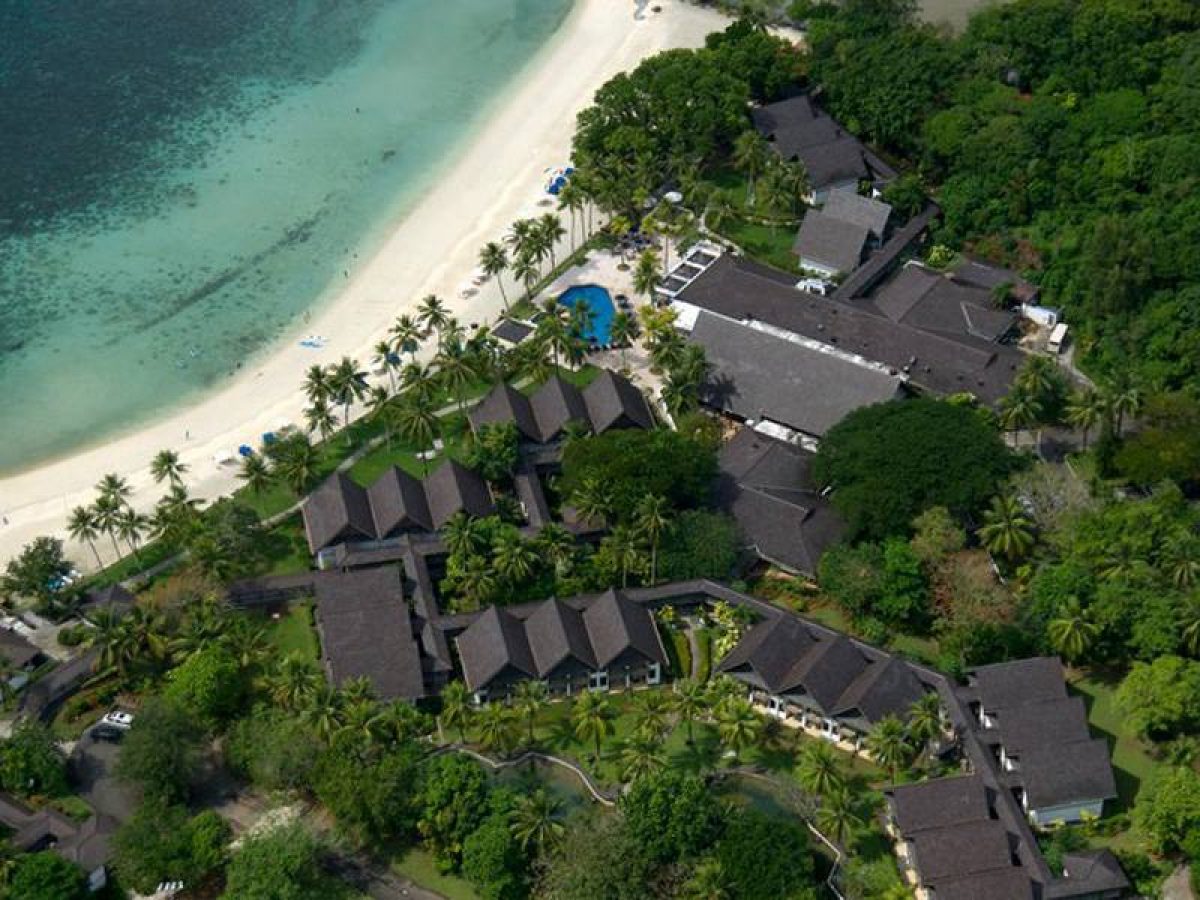 ---
Palau Royal Resort
Palau Royal Resort provides a variety of facilities and services to help make your resort experience as enjoyable and relaxing as possible.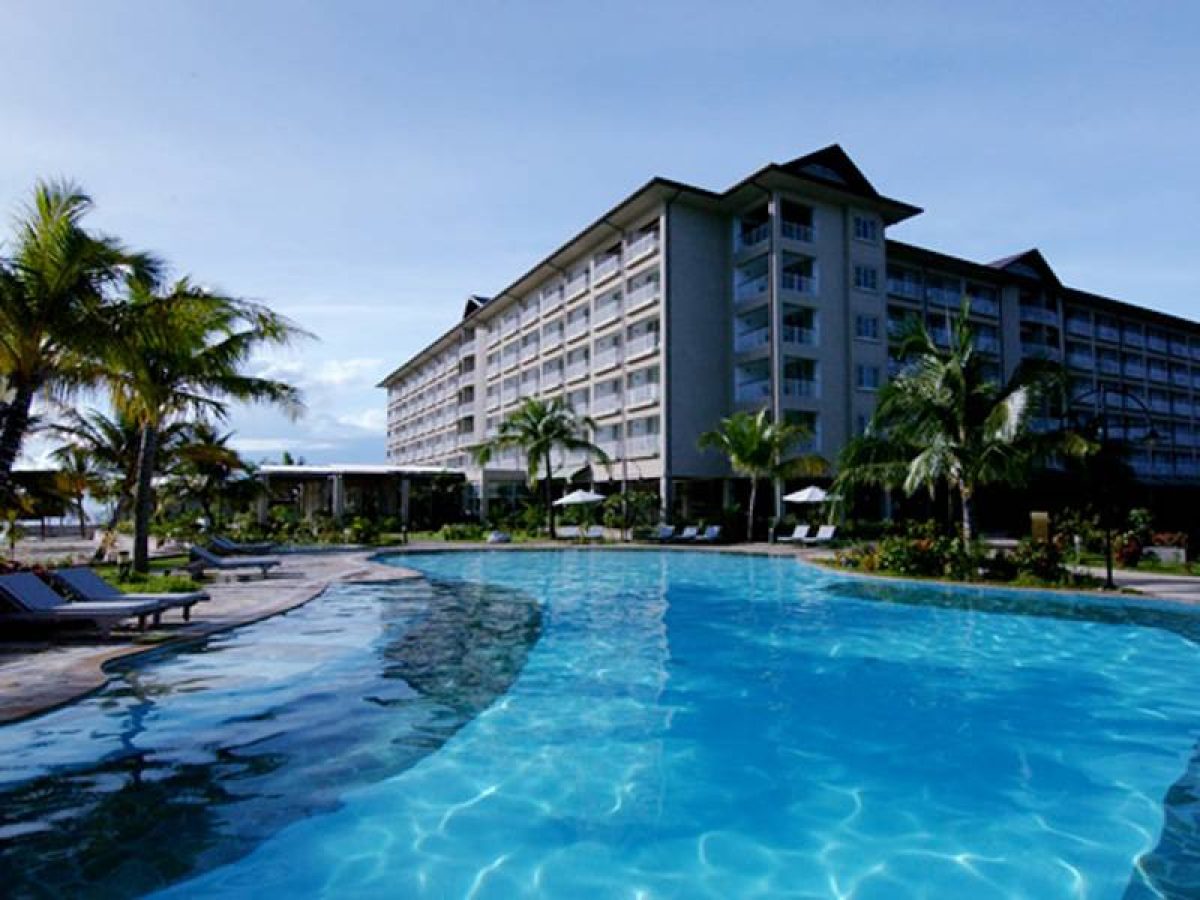 At the Palau Royal Resort, they have their own private beach. Relax and enjoy the blue sea and white sand. Naturally, one of the best ways to enjoy the beach is to go for a swim, but we also recommend kayaking, snorkeling, and lying in a deck chair with a drink in one hand and a book in the other.
In addition to the beach, there are swimming pools. They also have shallow pools for families with young children. When you stay, don't miss the beautiful sight of the pool lit up at night. Palau Royal Resort has one restaurant and two bars. Waves – is your all day dining restaurant, with Breeze and Coral being the bars.
All guest rooms at the Palau Royal Resort have balconies with a view of the ocean. Enjoy the view of the sparkling emerald sea, waving palm trees, and Palau's famous Rock Islands.
Palau Royal Resort Dive Packages Start at $2099 per person
Gallery: Palau Royal Resort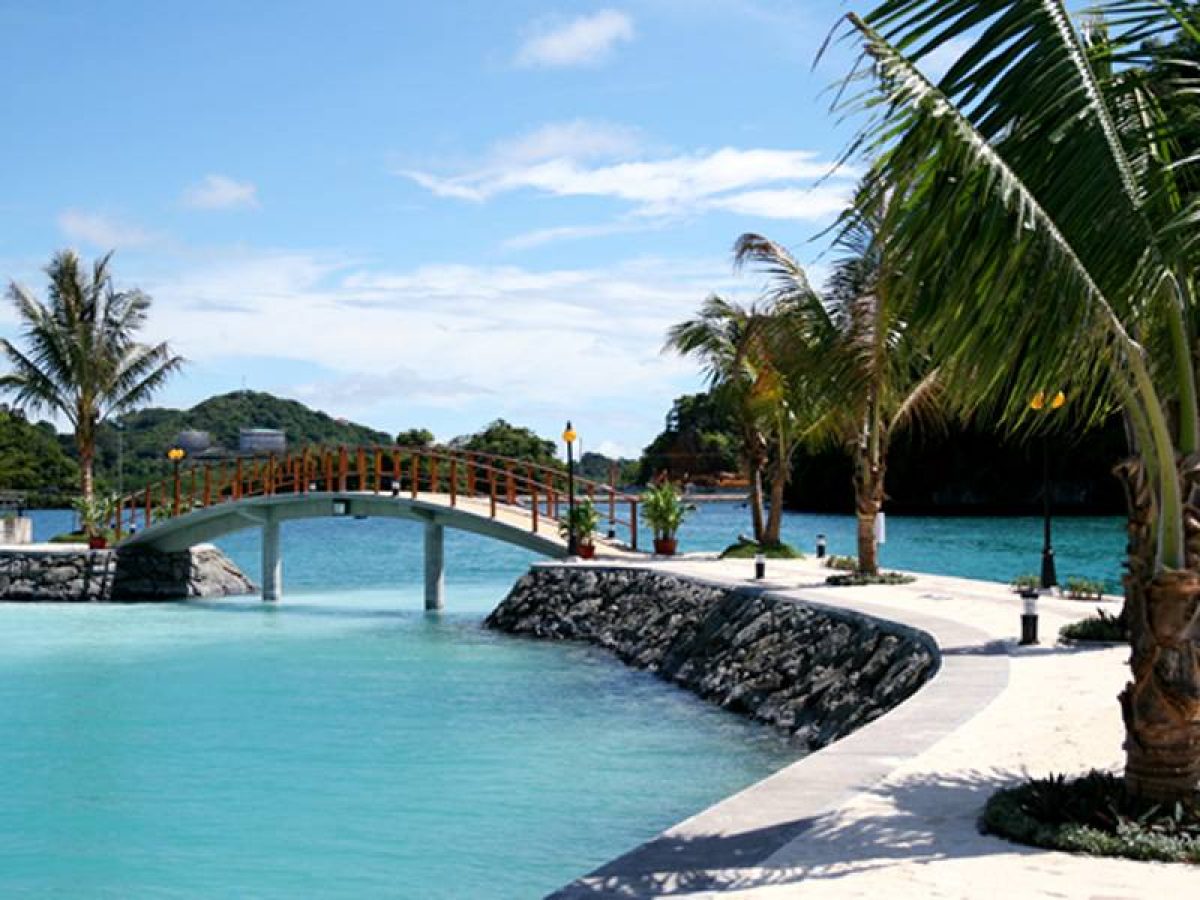 ---
Manta Ray Bay Resort & Yap Divers
Yap is gifted with it's manta ray presence – it's still one of the only places in the world where you have a great chance of diving with a manta ray any day of the year. In the winter months the Manta diving is exciting, this is the time when you see small groups of rays and their courtship behavior, mantas dancing.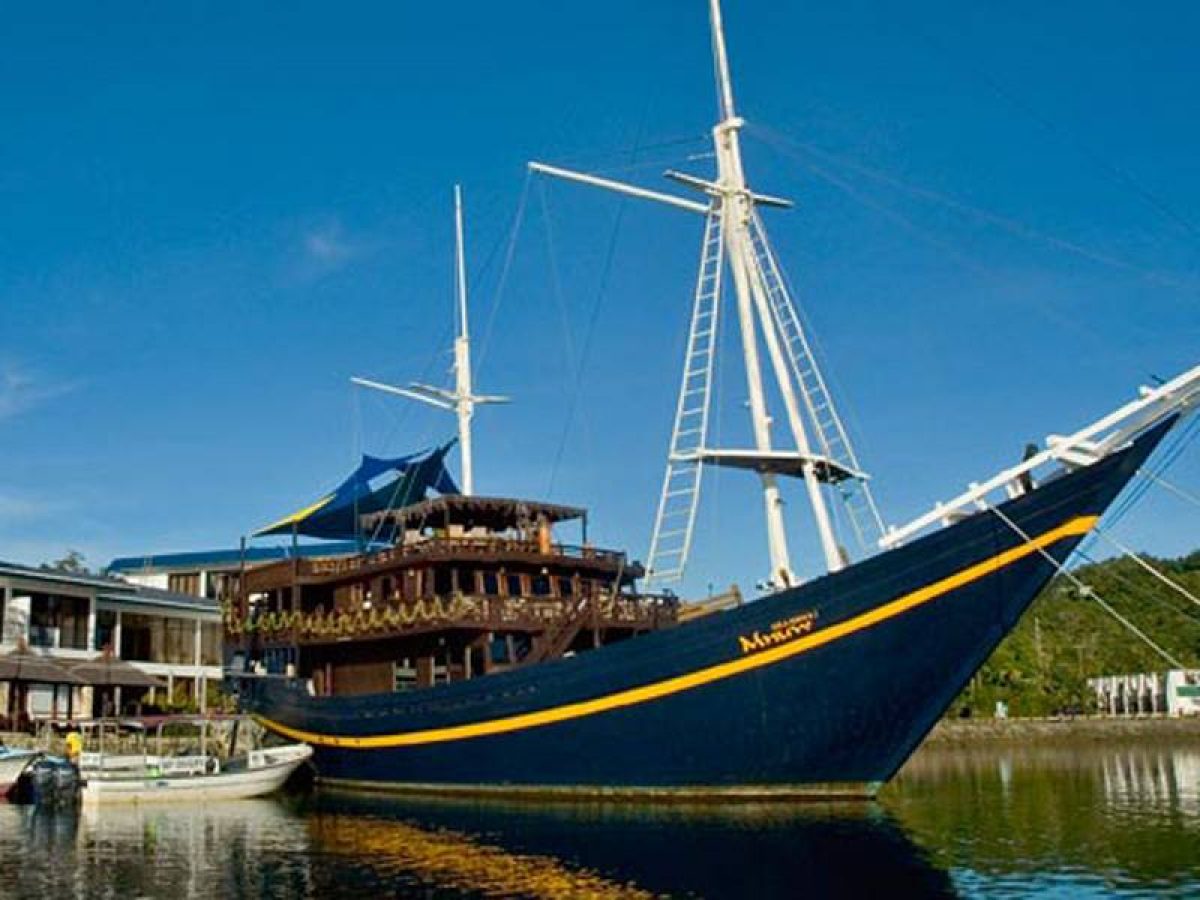 The motif of the entire hotel is marine life with each of the rooms individually decorated in tropical elegance. Each room bears a fish name, and is decorated accordingly, with photographs and paintings of that fish, hand-carved door, hand carved key chains and handmade bedspreads.
With Yap Divers, you can be assured of clean, pure air, safe diving, and a full range of instruction available from Open Water through Divemaster. They also offer a number of specialty dive certifications for those who want to expand their formal dive training, and we are home to the only place in the world where you can do the PADI certified Manta Ray Awareness Course. This makes for a perfect combination to enhance the Yap Island vacation.
The dive traveler is offered all that he or she could ever ask for in terms of dive experiences with regularly scheduled drift dives, wall dives, cavern dives and night dives, as well as their specialty – Giant Manta dives.
Manta Ray Bay Dive Packages Start at $1419 per person
Gallery: Manta Ray Bay Resort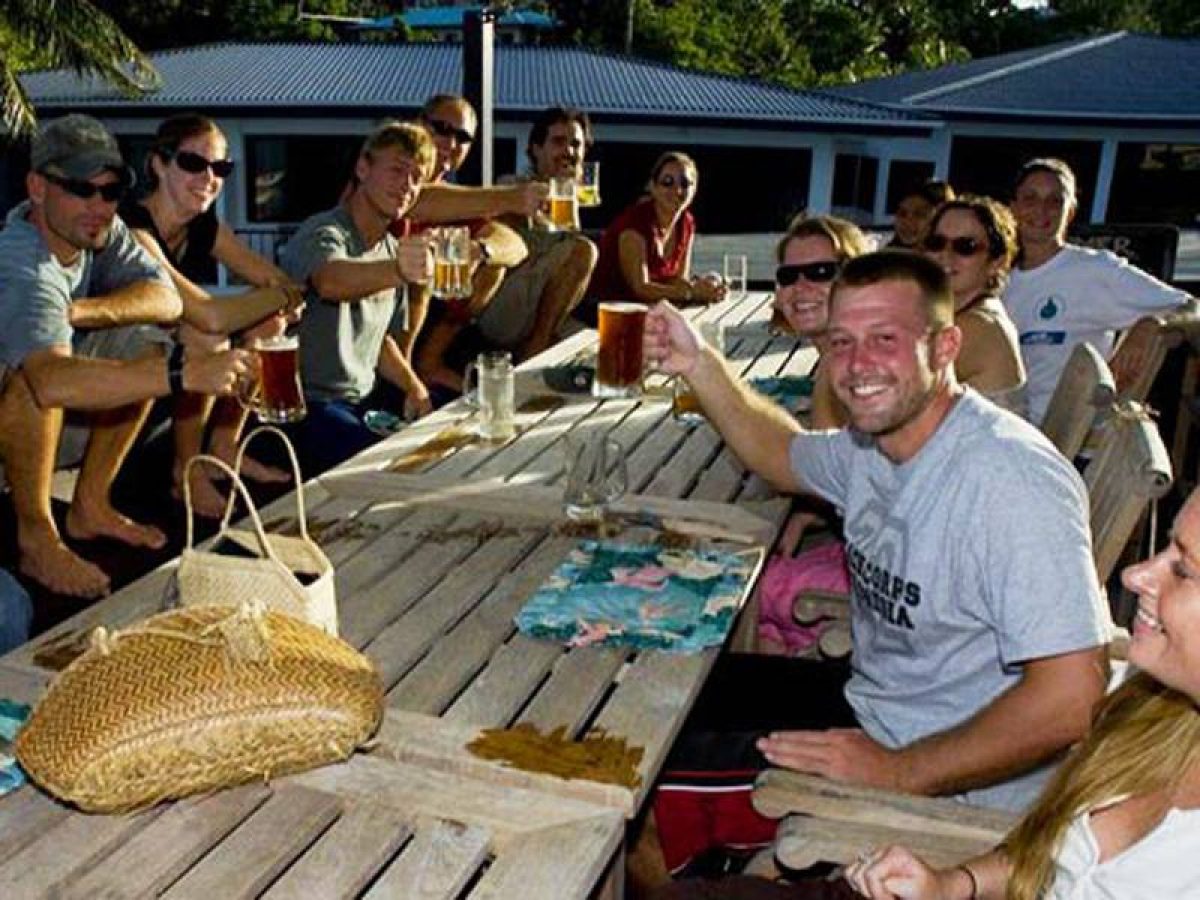 ---
Truk Blue Lagoon Resort
Blue Lagoon is located at the epicenter of "Operation Hailstone" the US Navy atack on Truk Lagoon that took place in February 1944, during WWII. Many WWII relics left by the Imperial Japanese Navy remain on the premises today, including defensive "pillboxes".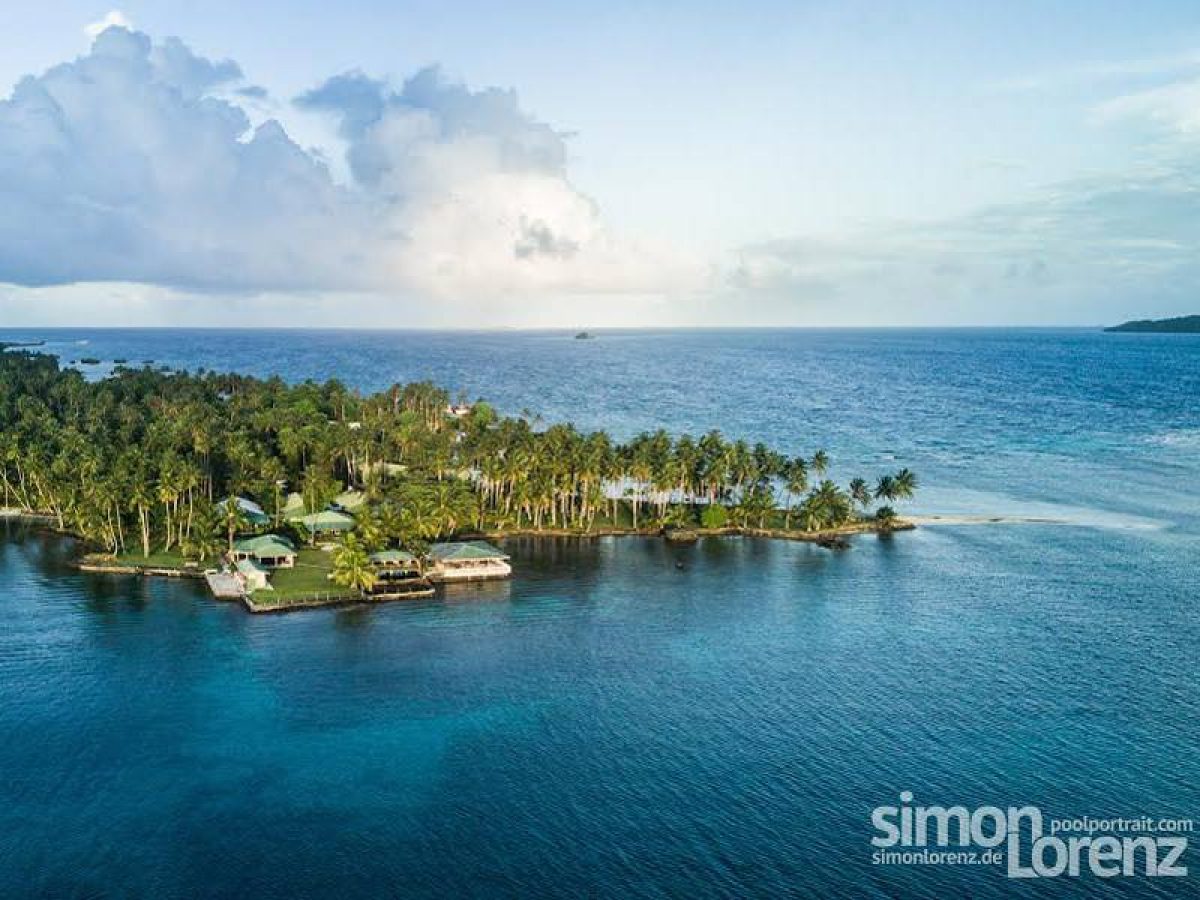 Wreck diving in Truk Lagoon is like no other place in the world. The Blue Lagoon Dive Shop is Truk's first dive shop, and have enjoyed the honor of diving these waters and showing guests the beauty both underwater and topside.
The dive shop can accommodate the novice diver, the casual sport diver, and the high intensity wreck/tech diver. They offer air, Nitrox, and mixed gas.
"No bus tour diving. No routine dive schedules. No everyone in at the same time." – The dive guides and dive boats are ready when you are: More dive boats = no rushing, more flexibility, and more fun!
Blue Lagoon Resort has 54 air conditioned rooms, each with a private balcony and "ocean view" that overlooks Truk Lagoon. Rooms are large and comfortable. Enjoy resaurant style dining with menu ordered meals.
Blue Lagoon Resort Dive Packages Start at $2099 per person
Gallery: Truk Blue Lagoon Resort