With gorgeous resorts, crystal clear water, and plenty of exciting nightlife and topside adventures, the Bahamas is the poster child of Caribbean vacations.
There are over 3,000 islands and cays in the Bahamas. The most populous island is New Providence, which is home to the capital city of Nassau.
So far as scuba diving goes, the Bahamas is most famous for the shark diving at Nassau. If you want to enjoy a more varied dive itinerary, you can hop on a liveaboard and cruise down to the remote Exuma Cays, far from Nassau's bustling crowds and cruise ship ports, or Andros Island in the west.
No matter where you go in the Bahamas, you'll almost always enjoy excellent visibility that rarely drops below 80 – 100 feet. The hi viz makes it easier to appreciate the country's spectacular wrecks and coral walls that are scattered throughout the archipelago.
You might consider the Bahamas for your next dive vacation if you…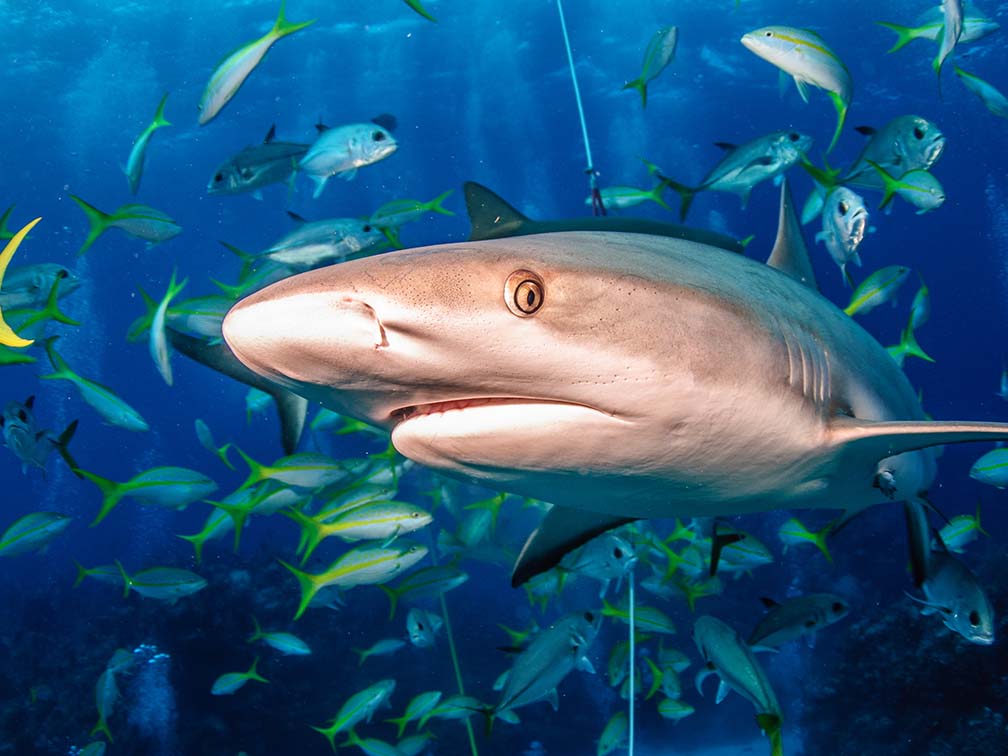 Shark diving is the most famous attraction in the Bahamas. You'll have the opportunity to see a variety of big sharks up close, including Caribbean reef sharks, tiger sharks, and great hammerheads. Many of the dives — like those at Tiger Beach — involve shark feeding. However, some dive operators offer excursions to dive sites that simply get a high a number of passing sharks, no bait necessary. Some of the deeper dive sites in the Exumas are renowned for thresher shark encounters.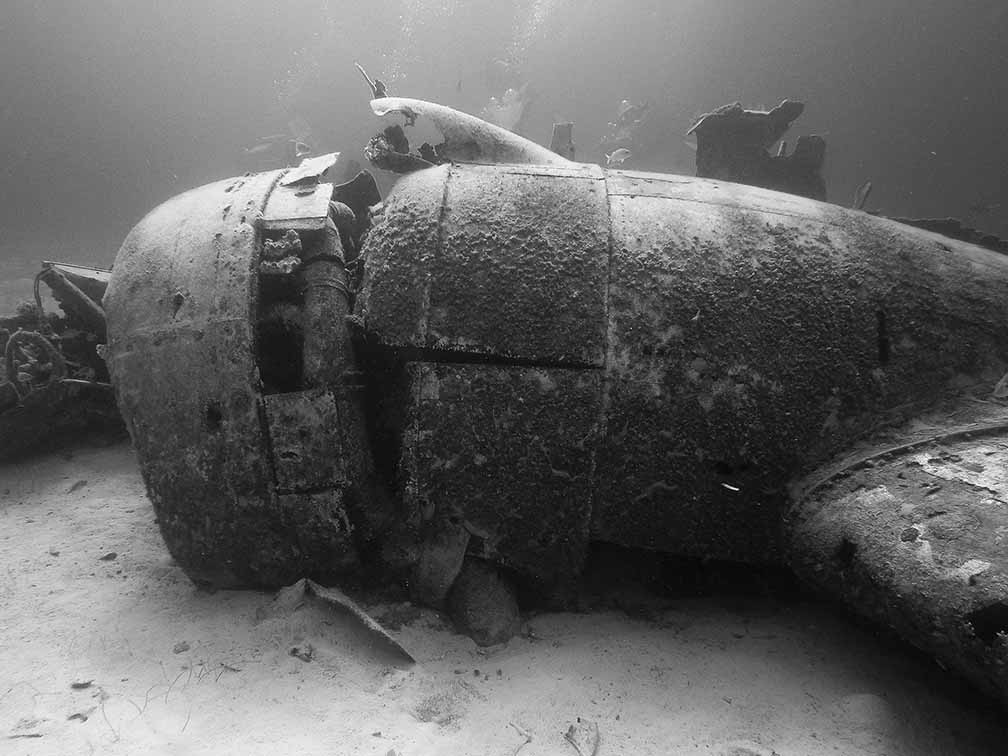 There's interesting wrecks to explore in the Bahamas, and they're easy to enjoy thanks to the far-reaching visibility. The wrecks tend to be long and shallow, and attract sharks, sea turtles, and schools of pelagic fish. You can dive not one, but two wrecks featured in the James Bond films (both wrecks are located at a dive site aptly named "James Bond Wrecks").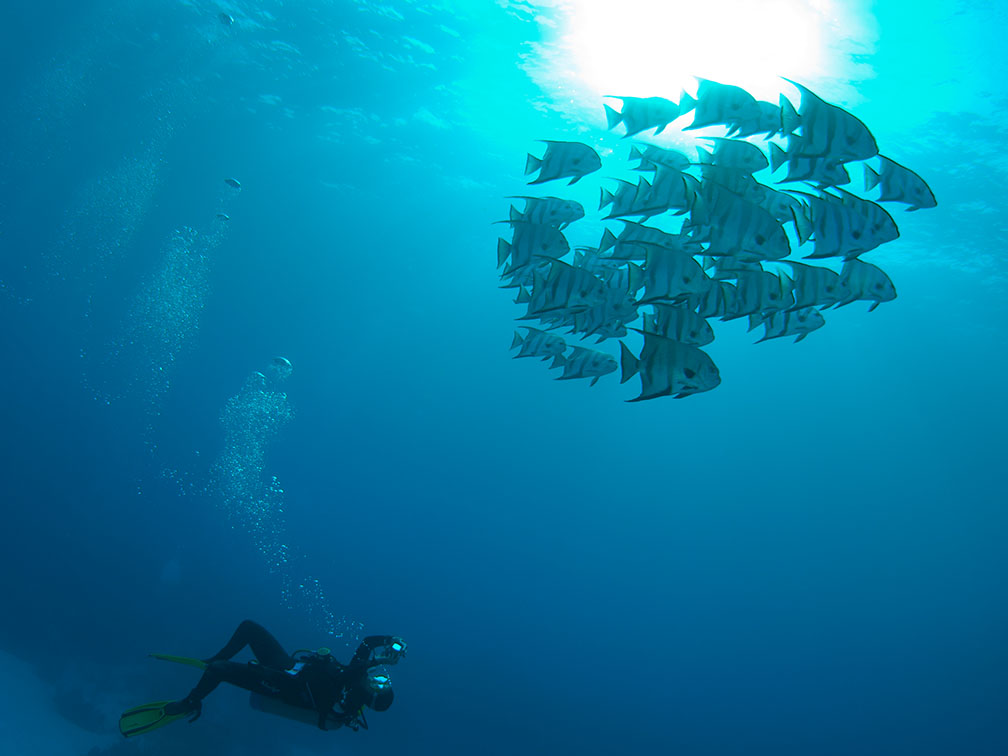 If You're Looking for Excellent Conditions
The Bahamas has amazing visibility and smooth, serene seas. It never gets very intense here, apart from the shark divingm so divers of all levels can have a good time. However, there's a few adventures reserved for advanced divers. Advanced divers will enjoy plunging into the blue holes of Andros and there's mild drift diving along the walls of the Exumas. Deep diving is required if you want to see thresher sharks.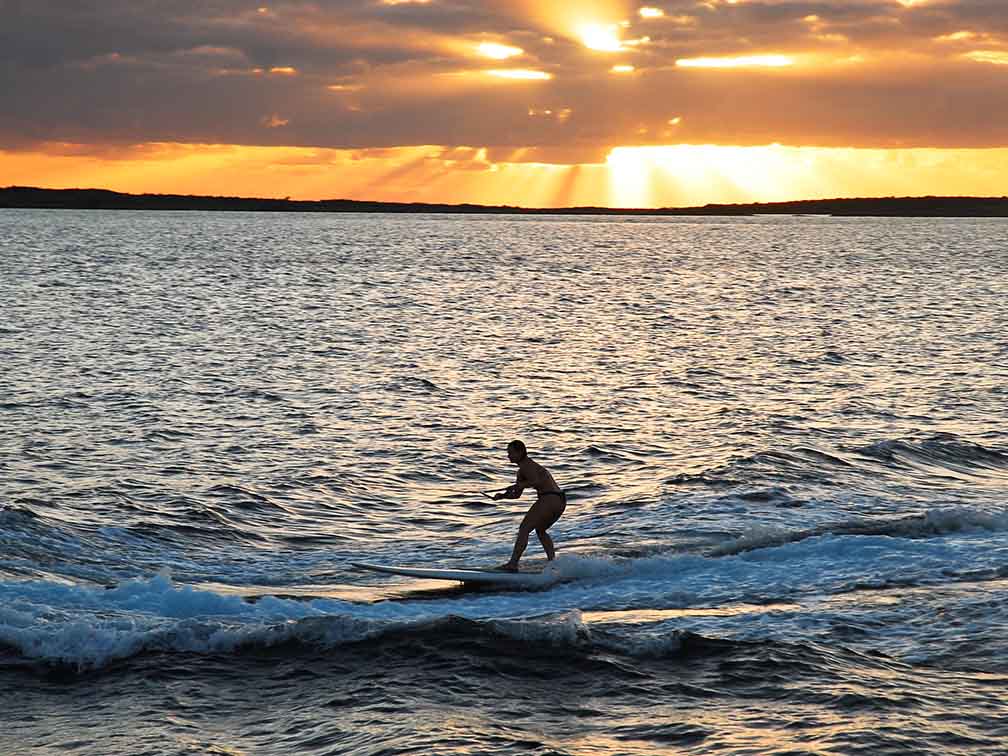 The Bahamas is a rare destination that can give you any type of vacation you're looking for. Nassau has wonderful beach resorts and superb nightlife, but nature lovers can slip away to the other islands and enjoy quiet seascapes and secluded beaches (such as the famous Pig Beach in Exuma — a white sand beach home to a colony of docile pigs). For scuba diving, liveaboards undoubtedly give you the most variety: wrecks, shark and dolphin encounters, blue holes, and lovely walls carved by caves and swim-throughs.
Our Favorite Dive Resorts in Bahamas
Our Favorite Liveaboards in Bahamas
Departs from Nassau and explores the Exuma Cays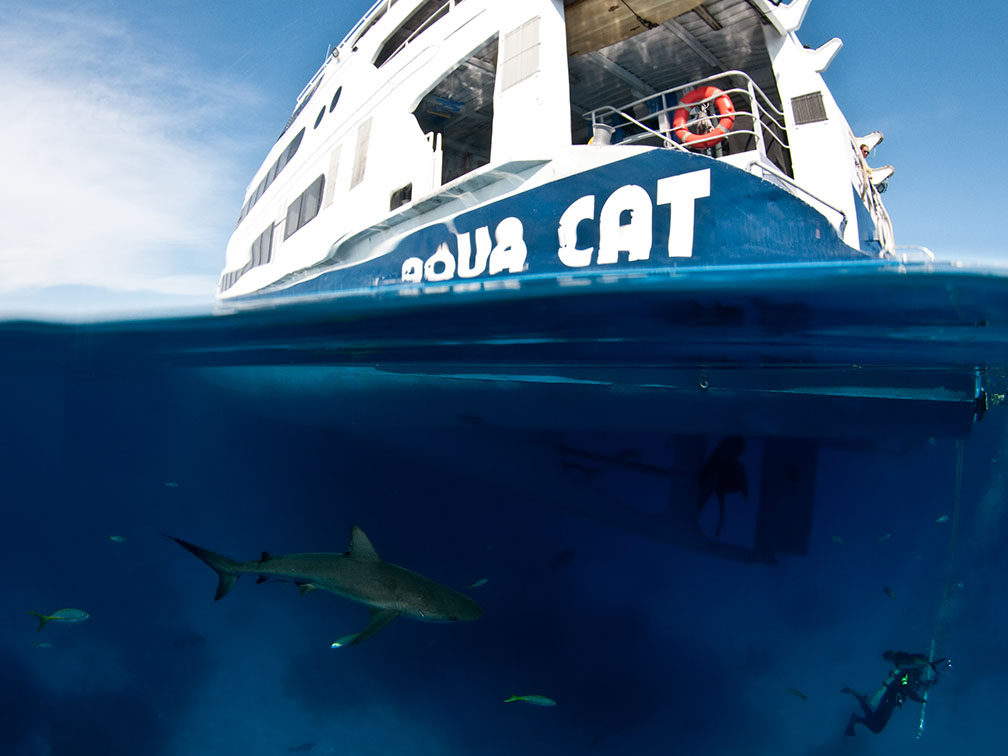 Travel Turtle says:
"Beach resort? Liveaboard? Both?? Scuba Travel Ventures can help you book your perfect Bahamian dive adventure, with all the sharks you want."