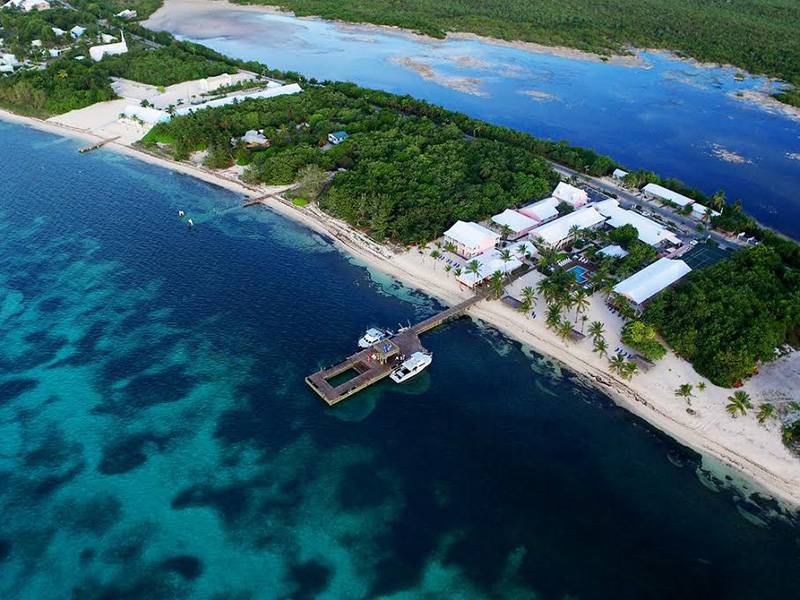 Cayman Islands Dive Resorts
Best Dive Resorts in the Cayman Islands: Our Picks
We think the following dive resorts offer the best amenities and dive packages:
Cayman Brac Beach Resort

Cobalt Coast

Compass Point Dive Resort

Little Cayman Beach Resort

Sunset House
Cayman Brac Beach Resort
The sun sinks into the ocean, silhouetting the swaying palms and setting them ablaze. There are a variety of textures before you – the fiery clouds over the horizon, the mellow tides of the sea, a blanket of milky white sand, and a curvy swimming pool of steadier water.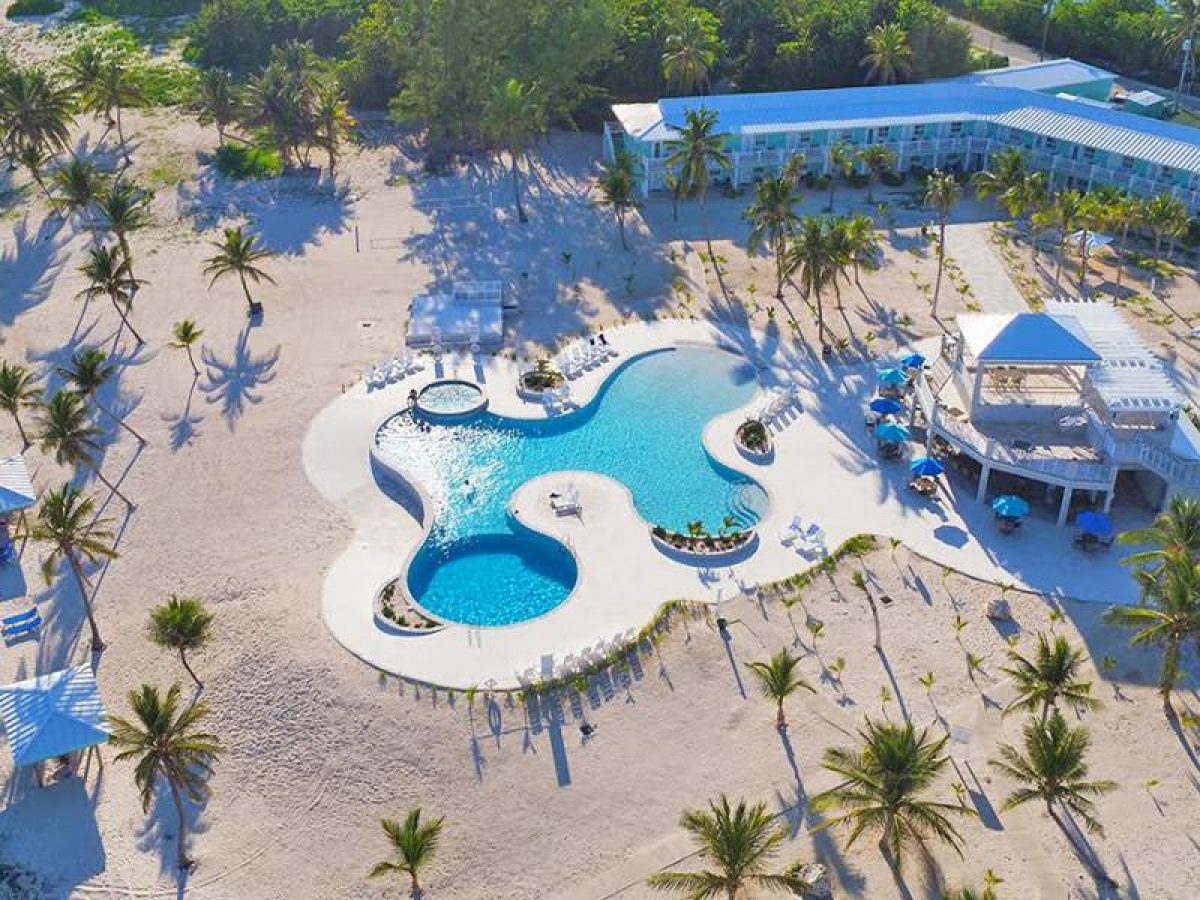 This is Cayman Brac Beach Resort, a family-owned getaway that's sprouted upon a private beach at the southwest end of Cayman Brac Island. Tropical foliage surrounds the resort's charming Caribbean architecture, effectively creating a paradise within paradise.
Cayman Brac runs a valet dive service, so all you've got to do is hop on the boat and enjoy the ride to the dive site – the dive staff will handle all of the equipment preparation, and they've got a good system in place to protect your personal gear. Expect your prototypically great Caribbean diving, with warm waters, great visibility, and few strong currents. One of the world's best wreck dives is here, a massive Russian missile frigate named the "MV Capt. Keith Tibbets". Also offered are weekly trips to the Bloody Bay Wall. Notable marine life include turtles, spotted eagle rays, reef sharks, Nassau groupers, moray eels, stingrays, horse-eye jacks, barracuda, flying gurnards, and more than 500 other types of fish and 100 different hard and soft corals. There is spectacular snorkeling available for non-divers, as well.
Cayman Brac Beach Resort also features a spa, boutique, and fitness center. The Palms Caribbean Restaurant offers both tropical and American cuisine, and the Tipsy Turtle Pub is a popular gathering place for luscious drinks. The resort throws lots of fun activities are during the week, including movie screenings, bingo, a barbecue and live music, trivia nights, craft markets, and crab races.
Additional activities on Cayman Brac Island include bird watching (over 200 species of birds, such as the rare Brac Parrot), hiking, biking, tennis, kayaking, and fishing. You can also go rock climbing and cave exploring, through which you can check out some beautiful stalactites and stalagmites up close!
Gallery: Cayman Brac Beach Resort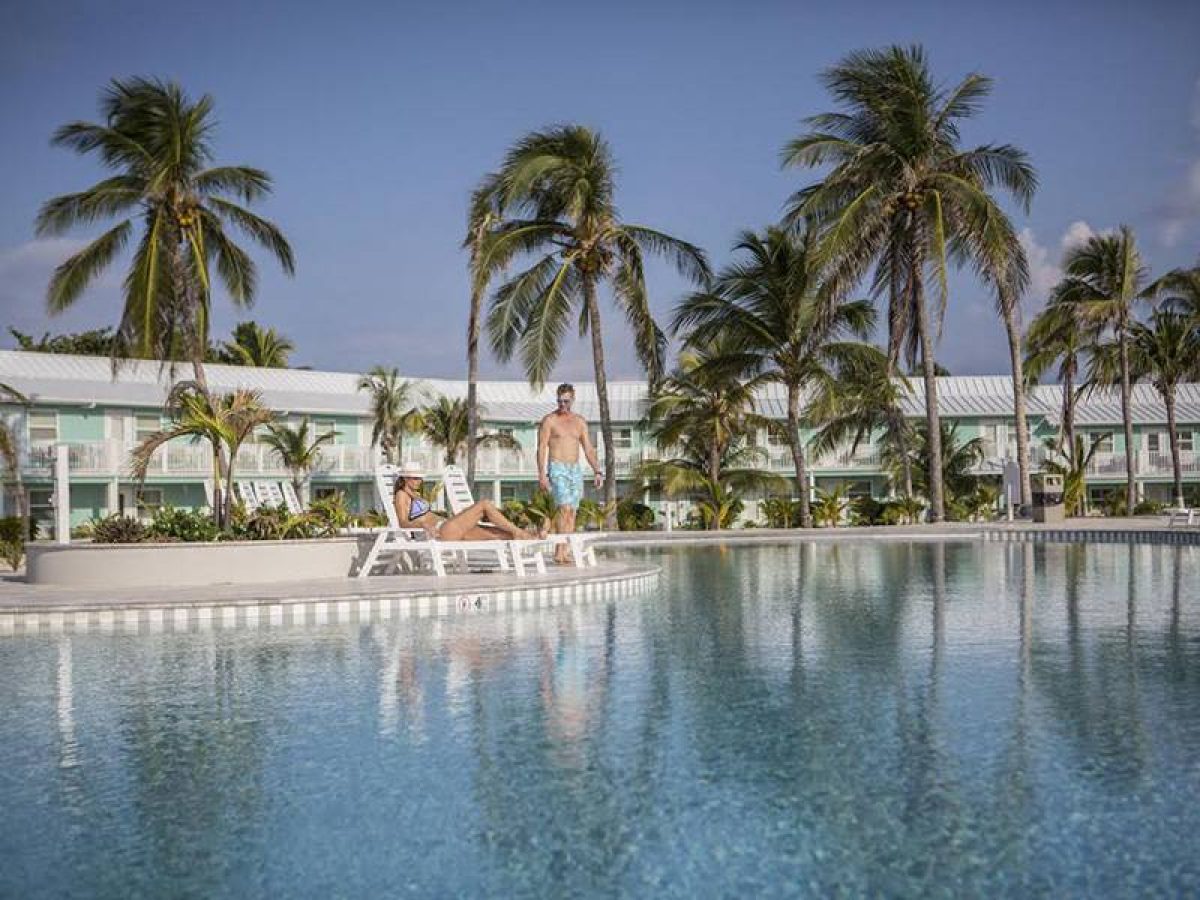 ---
Cobalt Coast
Cobalt Coast Dive Resort on the Northwest shore of Grand Cayman is located in a secluded tranquil setting with spectacular views overlooking the inviting waters of the Caribbean Sea. Cobalt Coast Dive Resort is in Boatswains Bay, near the Cayman Island Turtle Farm and Boatwains Beach, just a few miles north of the hustle and bustle of Seven Mile Beach, yet still off the beaten track. Come and experience the best scuba diving, snorkeling and shore diving on Grand Cayman's famous North Wall. Enjoy your meals at our Restaurant serving American breakfast, lunch and continental 3-course dinners.
Shore diving is available right off our private ocean dock. Unlimited shore diving is included in all boat diving packages with 3 or more days of 2-tank boat dives. Both air and nitrox scuba tanks are available for you 24 hours a day, 7 days a week. This Cayman Dive Resort is unique in that it is conveniently located with spectacular shore diving access just a few steps from your oceanfront suite.
Cobalt Coast Dive Resort and Divetech, our award-winning dive operator, are very proud to have been voted #1 scuba diving resort in the Caribbean by Rodale's Scuba Diving Magazine readers. Readers also voted our resort and dive staff as being #1 in the world! Stay and dive with us and you too will see why so many divers return.
Cobalt Coast Dive Resort has a reputation for laid back comfort and true price value. Cobalt Coast Dive Resort successfully combines the friendly simplicity of Island life with modern facilities offering fully air conditioned ocean rooms and suites. Modern conveniences include FREE high speed wireless internet access (laptop computer with wireless card required), in-room safes and pool towels always available at the Dive Resort and on the dive boats.
Cobalt Coast Dive Packages Start at $1500 per person
Gallery: Cobalt Coast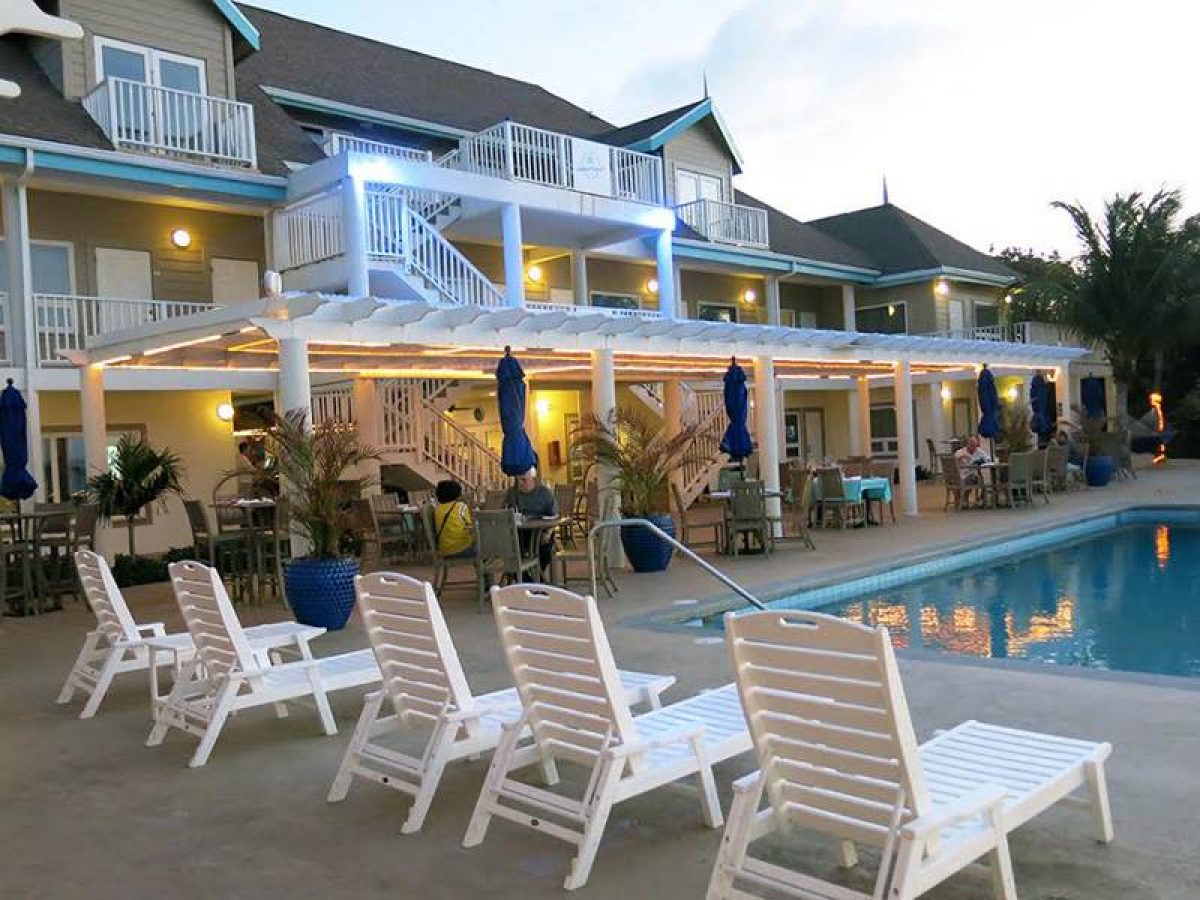 ---
Compass Point Dive Resort
Located on the east end of Grand Cayman sits the laid back, tranquil resort of Compass Point. The east end of Grand Cayman offers exciting reef and wall diving. Catch a boat from the dock, just steps away from your room, and head out with the award winning dive staff of Ocean Adventures. There are 55 dive spots they offer, all within a short boat ride. Ocean Frontiers is delighted to introduce you to the spectacular diving of the East End and to ensure that you have a safe and enjoyable dive experience.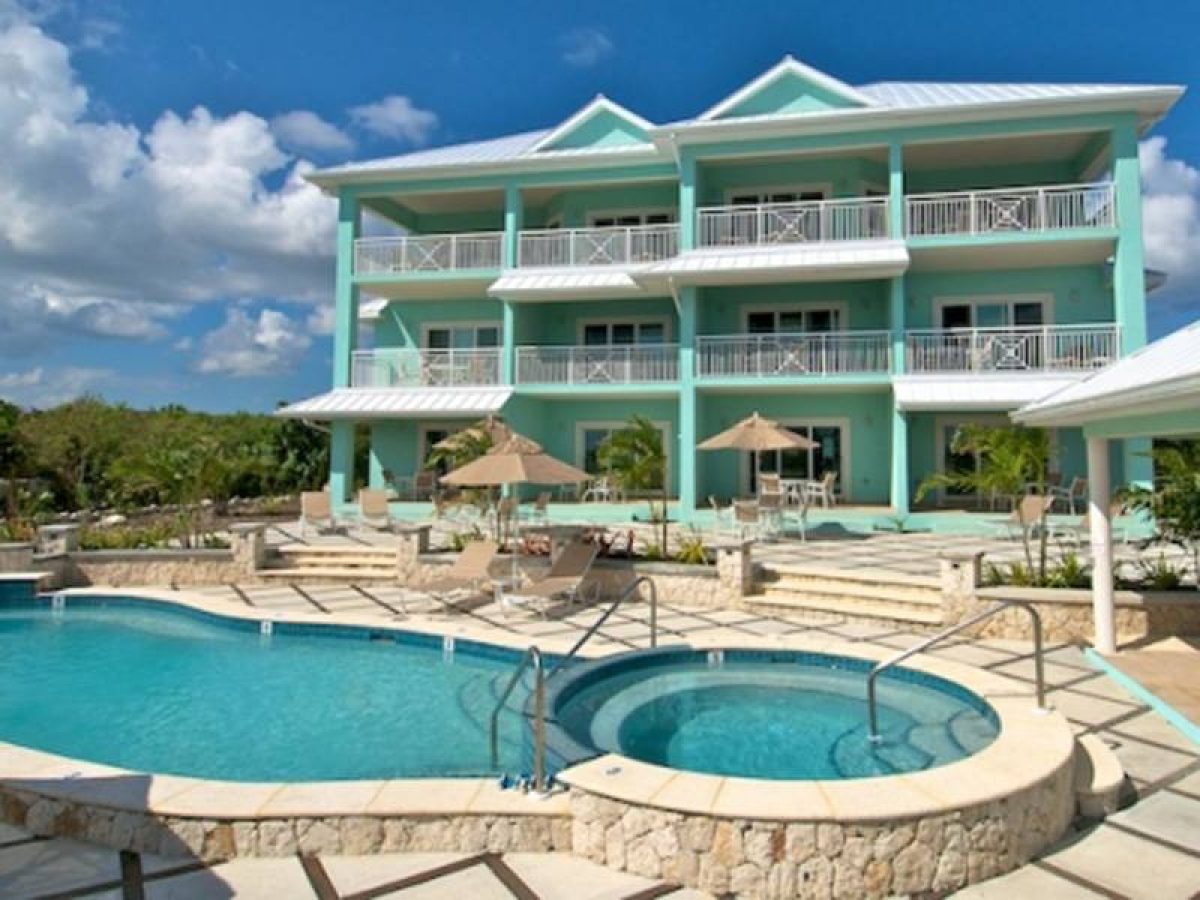 With Ocean Frontiers at Compass Point, you won't have to do anything except dive. They handle all the gear storing, rinsing, and handling. Their "dive valet" is for your freedom and safety. Coral, canyons and sand chutes lead you into deep waters of the outer reef before plunging to 6,000ft. These exhilarating walls are covered with brightly hued sponges, corals and sea fans. The Caymans' trademark turtles are common sight and eagle rays, angelfish, reef sharks and grouper count among the 500 species of fish that have been documented here.
The resort offers 28 one, two, and three bedroom condominiums, poolside or ocean front, each with a private balcony or patio. There are two pools, free WIFI, cable TV, kayaks and bicycles free of charge, a private dock, and Ocean Frontier's dive shop.
Compass Point is the perfect place for whatever type of vacation you are looking for. Laid back, relaxing, beachfront island life. Or adventurous, non stop action. You can unplug from the world, napping on hammocks listening to the birds chirp. Or stay plugged in with WIFI and cable TV. There is one consistent feature… Ocean Frontiers Compass Point is there for you!
Compass Point Dive Packages Start at $1510 per person
Gallery: Cobalt Coast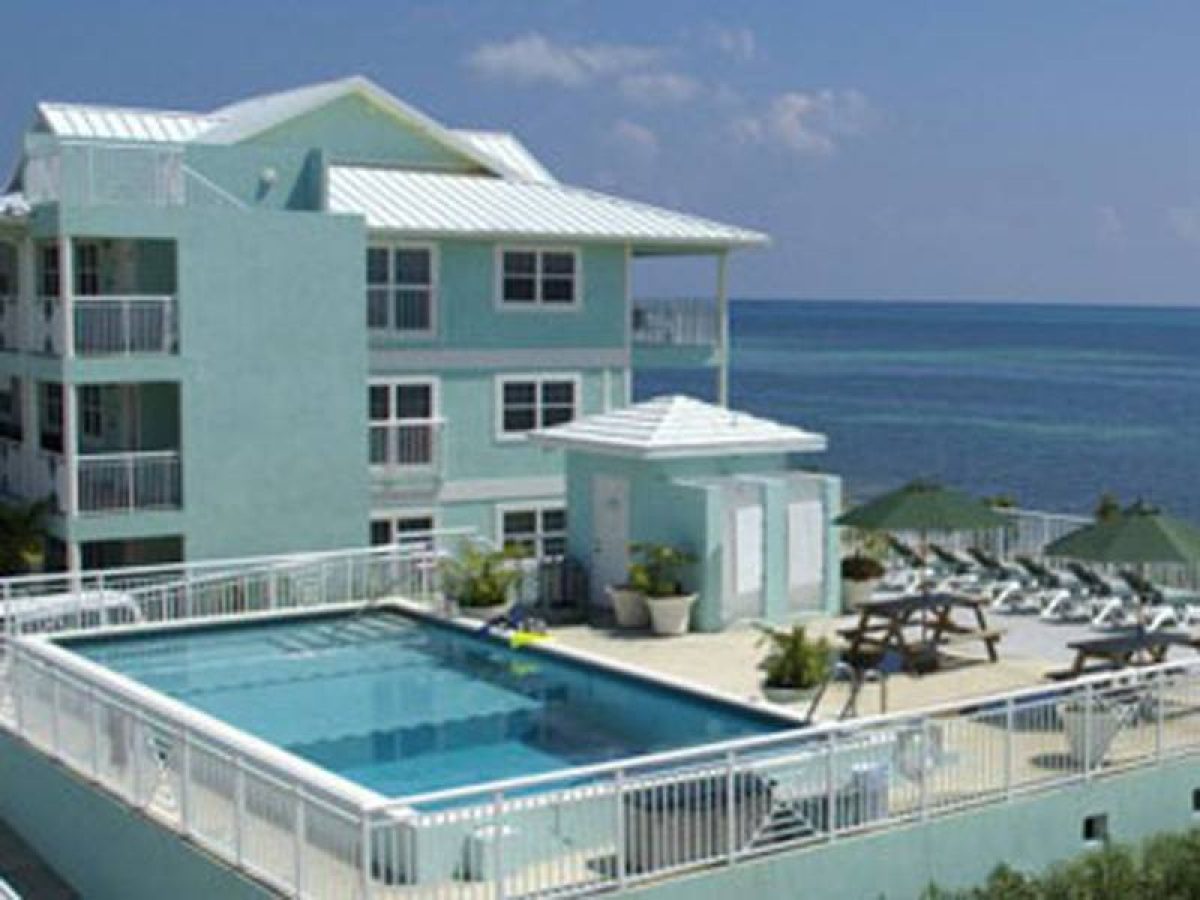 ---
Little Cayman Beach Resort
Little Cayman Beach Resort captures the warmth and beauty of Little Cayman through its Caribbean-themed artwork and furnishings. The resort's architecture is pleasantly simple and evokes a sun-kissed and leisurely atmosphere. It lies on a beautiful white beach with many hammocks spread about it so that you may nap or unwind right beside the ocean blue. The resort also has a large pool area should you prefer to enjoy the view and sounds of the ocean without all the salt and sand.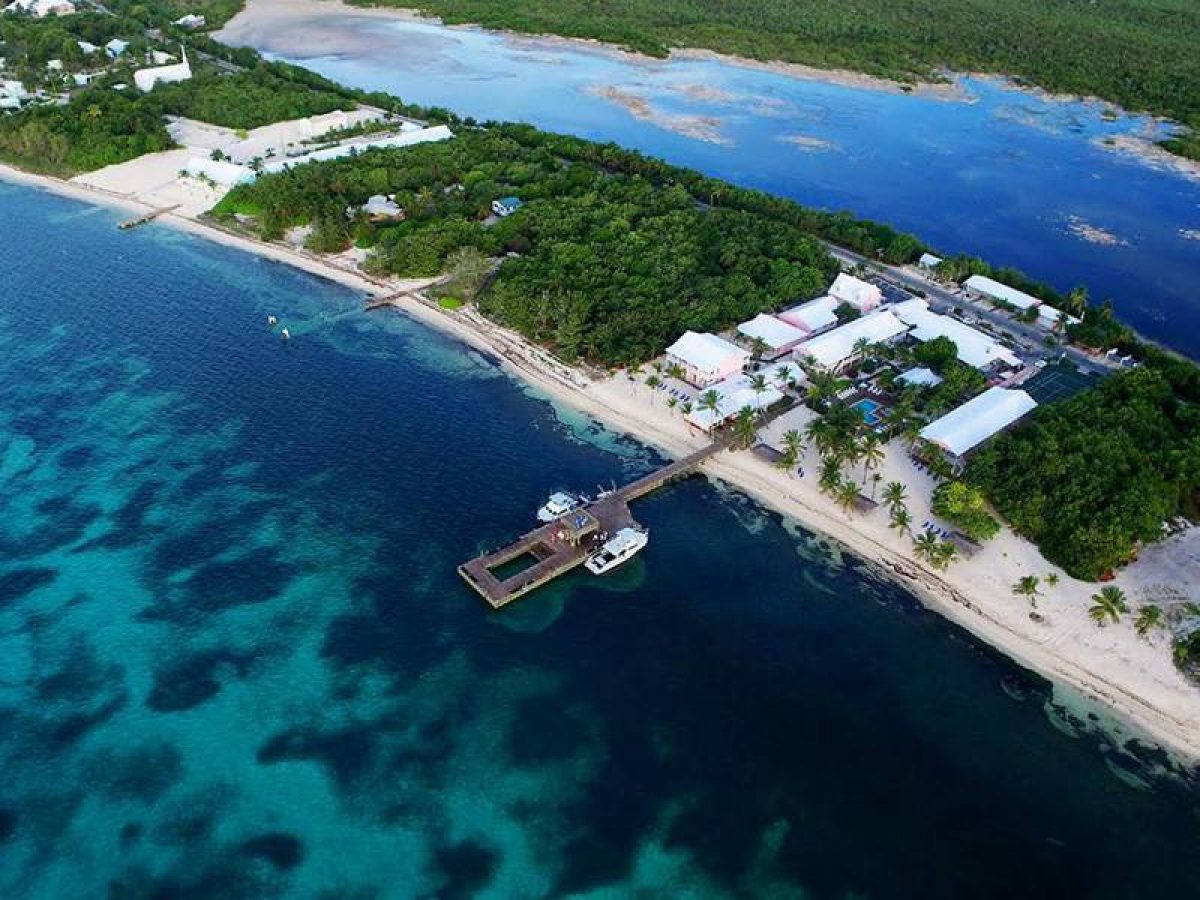 There are 28 Poolview Rooms here. These rooms feature either 2 Doubles or 1 King sized bed, and they're equipped with individually controlled air conditioning and a ceiling fan. They also have a flat screen TV, alarm clock, refrigerator, coffee-maker (with Wolfgang Puck brand coffee), a beverage center, and a private bathroom – complete with a shower, hairdryer, and a deluxe bath amenity package. There's also a room safe and free Wi-Fi.
12 Oceanfront Rooms lie directly on the beach, offering spectacular views of Little Cayman's turquoise water and the nearby reefs. Additional amenities included in these rooms are either a private balcony OR a patio with sun loungers. They also have a microwave, wet bar, cozy seating area (with a couch and coffee table), and a docking station for music players.
The Cayman Islands have strict Marine Conservation Laws, and many of the 57 dive sites are protected within Marine Park Zones. As a result, Little Cayman's reefs are incredibly healthy and sustain an abundance of marine life. The most famous dive attraction here is the legendary Bloody Bay Wall, where divers swim through the coral canyons and sand chutes to the blue waters of the outer reef – before suddenly PLUNGING to 6000ft (1800m). The walls themselves are gorgeous, as they're covered in bright sponges, corals, and sea fans.
At 80°F (26.6°C), the diving is warm and comfortable, and the great visibility makes for excellent underwater photography; the Little Cayman waters are perhaps some of the most photographed in the Caribbean. 500 species of fish have been documented here, as well as eagle rays, angelfish, reef sharks, groupers, and the Caymans' trademark turtles.
The resort also offers a Nature Spa and boutique store. Additional non-diving activities on the island include fishing (for anglers of all levels), kayak and paddleboard adventures, biking, and tennis. Travellers may also hike the Salt Rocks Nature Trail at the western end of the island, where they may be able to spot migratory birds, rock iguanas, butterflies, orchids and tropical plants, and also abandoned mines and railway tracks. There are also two museums dedicated to the history of Little Cayman and the maritime history of the island. The National Trust House offers library services, local crafts, homemade ice cream, and viewing platforms for bird watching.
Little Cayman Dive Packages Start at $1900 per person
Gallery: Little Cayman Beach Resort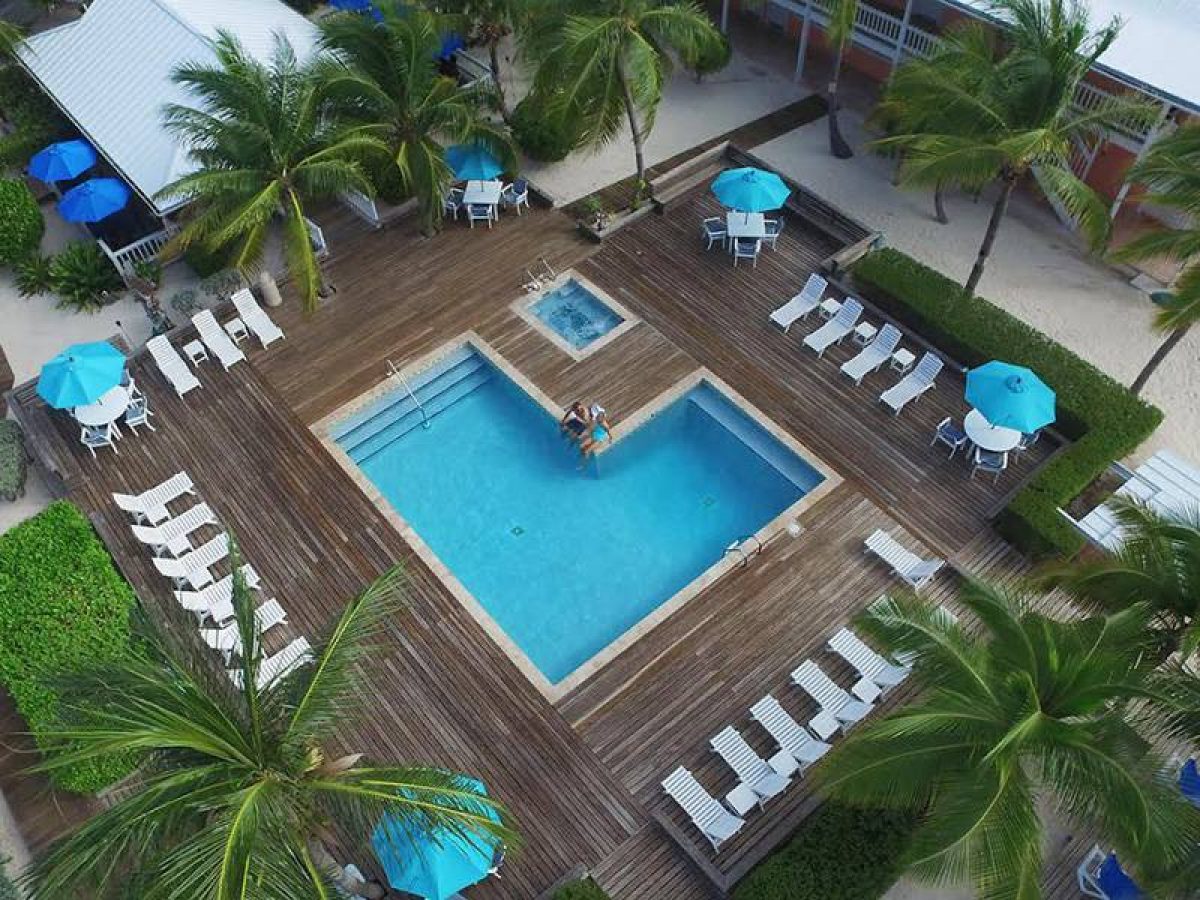 ---
Sunset House
Everything you have dreamed about for an island vacation is here at Sunset House. Gorgeous landscape, excellent amenities, breathtaking diving, and extremely friendly staff have visitors to Sunset House raving about their experience. Sunset House is on a coastal road about 3/4 miles south from George Town. This quaint resort lays on a rocky coastline, making its shore diving superb.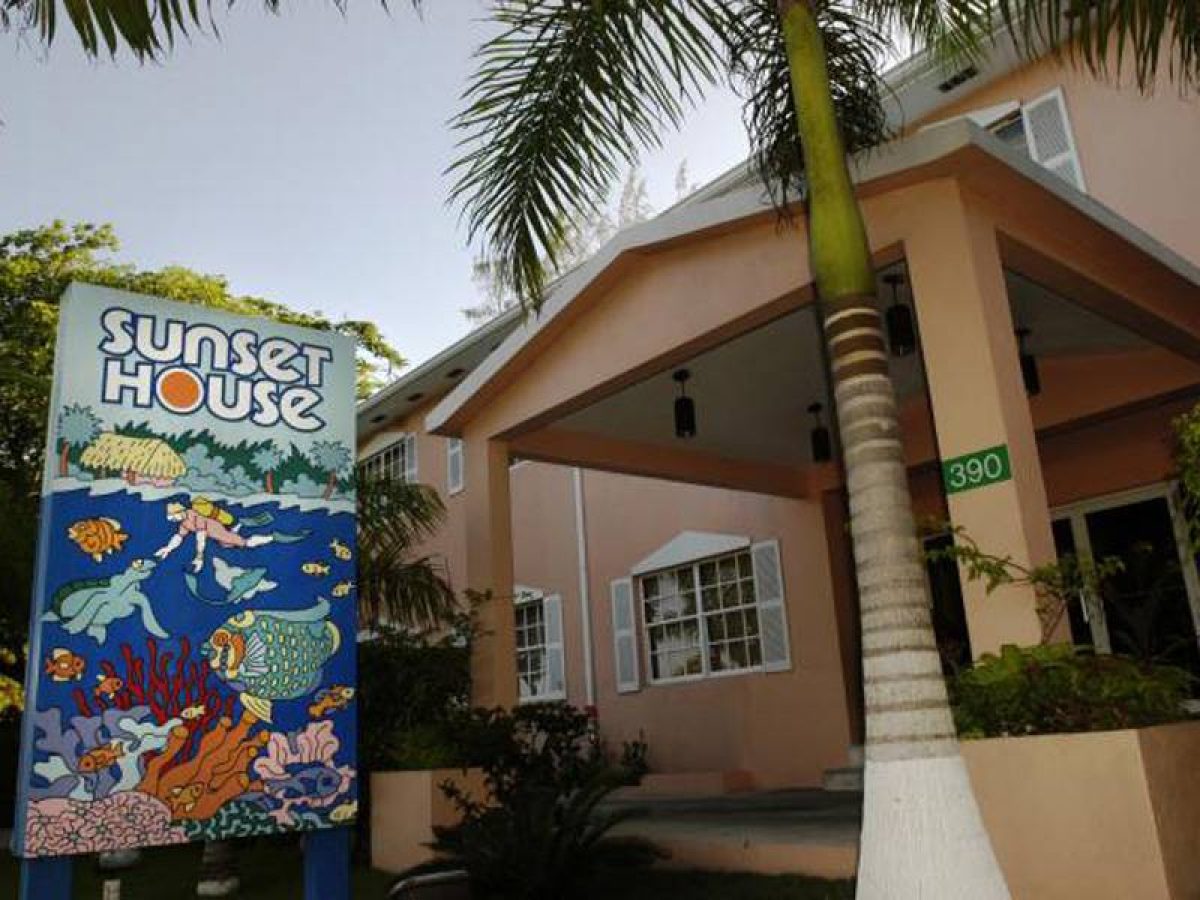 Accommodations are simple and comfortable. Pick from courtyard or ocean view rooms, apartments, or even suites. The resort features a swimming pool with a waterfall, a jacuzzi, friendly staff and highly trained dive staff. Theres also the large outside bar, simply called "My Bar". It sits on the waters edge, the ideal spot for sunset and has won the "Best Bar in the Caribbean." There's also the poolside "Sea Harvest" restaurant, serving breakfast, lunch, and dinner!
The Mermaid statue is 100ft from the shore, a snorkeling and diving must see, and great photo op. There's also the USS Kittiwake, a 251ft rescue ship, sunk purposely for dive enthusiasts. Another popular dive spot is Sting Ray City, which is pretty self explanatory! The fleet includes 5 boats all with deep ladders to ease your climb back in after diving.
With the 100ft visibility underwater and 80 degree temperature, it's hard to get out of the water! Sunset House is known as the resort for divers, by divers. About 80% of the resorts clients are divers. Once you've visited Sunset House, you'll know exactly why!
Sunset House Dive Packages Start at $1599 per person
Gallery: Sunset House