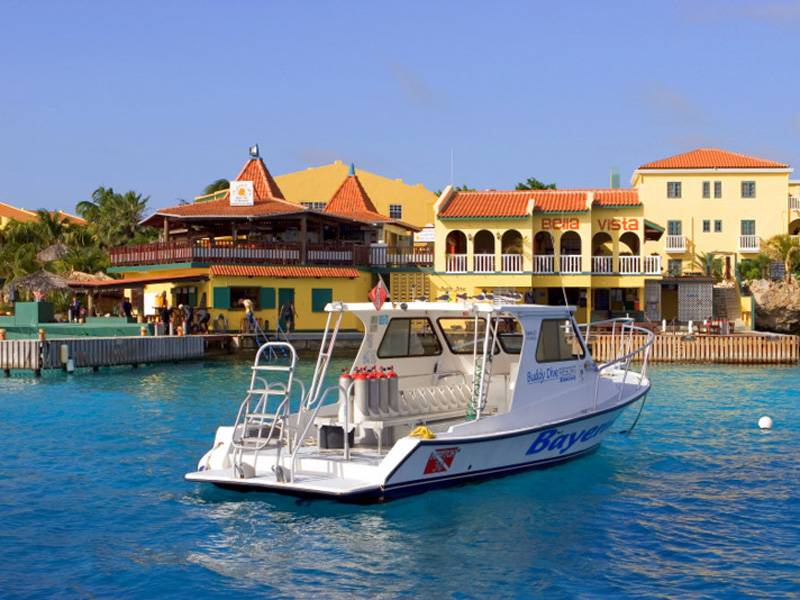 Bonaire Dive Resorts
Best Dive Resorts in Bonaire: Our Picks
We think the following dive resorts offer the best amenities and dive packages:
Buddy Dive Resort
In early 2002, Bonaire residents Martien and Ingrid Van der Valk became the proud new owners of this very special property. Today the resort is complete with eleven modern buildings housing spacious one, two and three bedroom apartments, a full service dive center, activity desk, three swimming pools, restaurant, pool bar, vehicle rentals and the famous drive-thru air and Nitrox fill station. Built with active people in mind, Buddy's knows exactly what is needed to make guests comfortable both during their busy day of diving and exploring, and after.
All levels of divers can enjoy the freedom of our unlimited shore diving package, making as many dives as they want each day, according to their own safe profiles. There are plenty of 80 and 63 cubic foot air and Nitrox tanks available at either the Drive Thru or on the dock where there are convenient benches for gear set-up and two sturdy ladders that provide easy access to the water. Rinse tanks are located at the Drive Thru as well as on the docks where there is an extensive gear storage room. This simply makes diving at Buddy's easy and enjoyable.
One can join their experienced, friendly dive staff on our morning and afternoon boat dives. Every day of the year our custom dive boats go out to explore the many dive sites on the nearby island of Klein Bonaire, a short 10 minute boat ride away, or to other spectacular dive sites not accessible from shore. Guided day and night dives are also arranged to great sites such as the Salt Pier or Town Pier, which have become a mecca for photographers. Even Klein Bonaire is visited at night on a regular boat night dive.
Buddy's is a DAN Member, as well as a PADI 5 Star Gold Palm Resort and Universal Referral Center. The Universal Referral designation enables Buddy Dive instructors to offer Open Water completion courses to students from SSI and NAUI as well as a host of other training organizations. In fact, Buddy's offers every level of instruction imaginable, conducted in several languages. In addition to all the standard PADI specialties, they also offer you the chance to become an Enriched Air Certified diver, or even try out a Re-breather!
As a full service dive center, they also have a complete inventory of rental gear available. Buddy Dive guests who prefer to purchase instead of rent will enjoy shopping at our well stocked retail shop. The on-property shop carries a wide range of dive and snorkel gear and accessories, as well as t-shirts, sandals, caps, dive lights, film and souvenirs galore!
But of all of the assets they have, it is without a doubt our incredible dive team that makes the difference at Buddy Dive. They are known to go out of their way to make every dive a safe and enjoyable experience you won't forget. It's this friendly, personal service that has become a trademark of Buddy Dive Resort.
Gallery: Buddy Dive Resort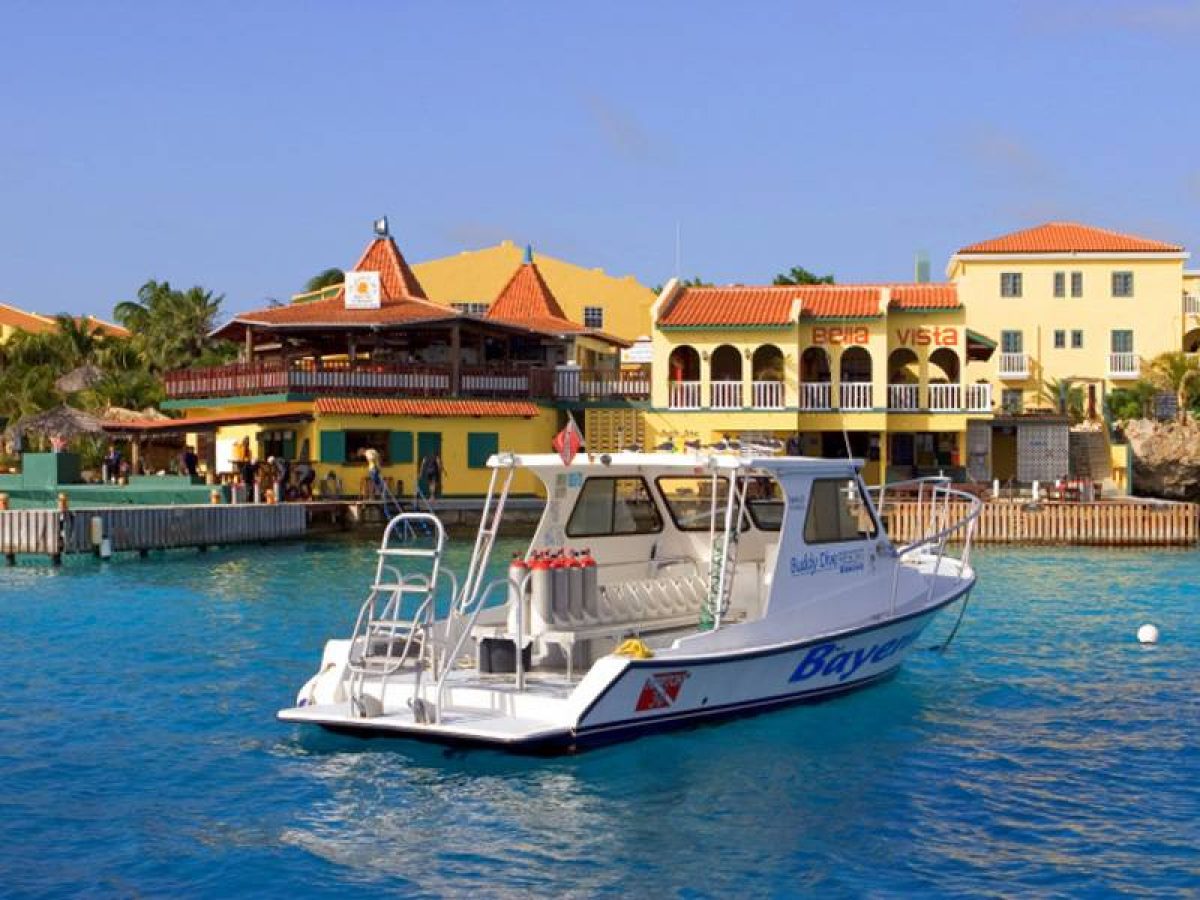 ---
Captain Don's Habitat Bonaire
On the western coast of the gorgeous island of Bonaire sits Captain Don's Habitat. Founded in 1976 with the emphasis of being environmentally friendly, this amazing resort has you right in the center of some of the best diving in the world. The resort buildings and rooms are nestled neatly among the lush landscape of the island. Walking through the resort you are sure to see the variety of animal life including dozens of species of birds, lizards, and even iguanas.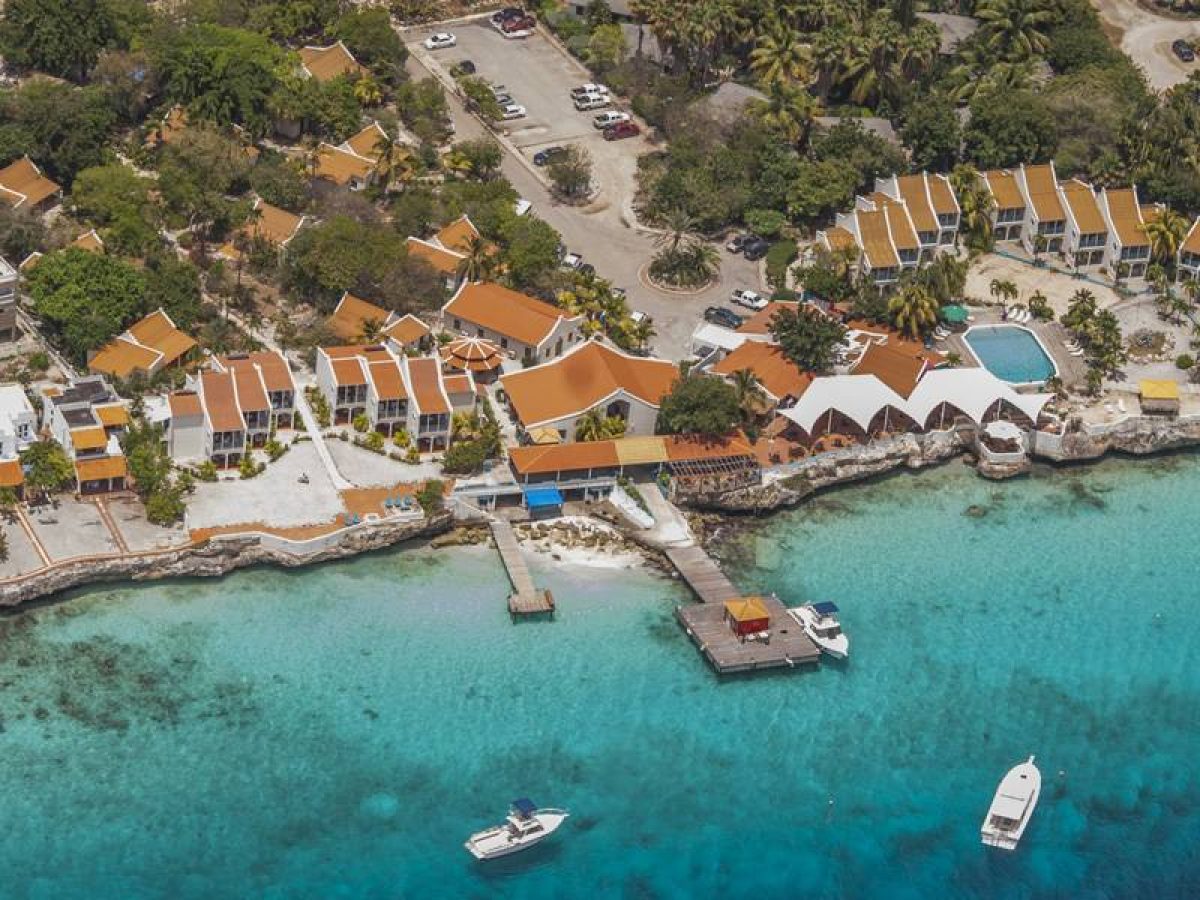 Captain Don's has a variety of accommodations to fit your desired style. From 2 bed/2 bath bungalows, 3 or 4 bedroom suites, to the cozy studio villa and everything in between.
Diving at Captain Don's is as easy as it can get. With the dive shop located centrally within the resort, its a quick step or two from any room on the property. A quick 15 minute boat ride reaches 50 world class dive spots! Captain Don's Habitat Dive Operation is a PADI 5-Star Gold Palm Resort. Shore diving is an absolute must at Captain Don's. Jump right off the diver's only "baby dock" and you enter a world of coral, aquatic life, and even a drop off just a few feet away. Grab a tank and go!
Bonaire is one of the top islands to visit in the Caribbean, and Captain Don's Habitat is sure to enhance your vacation with great diving, amenities, and service!
Gallery: Captain Don's Habitat Bonaire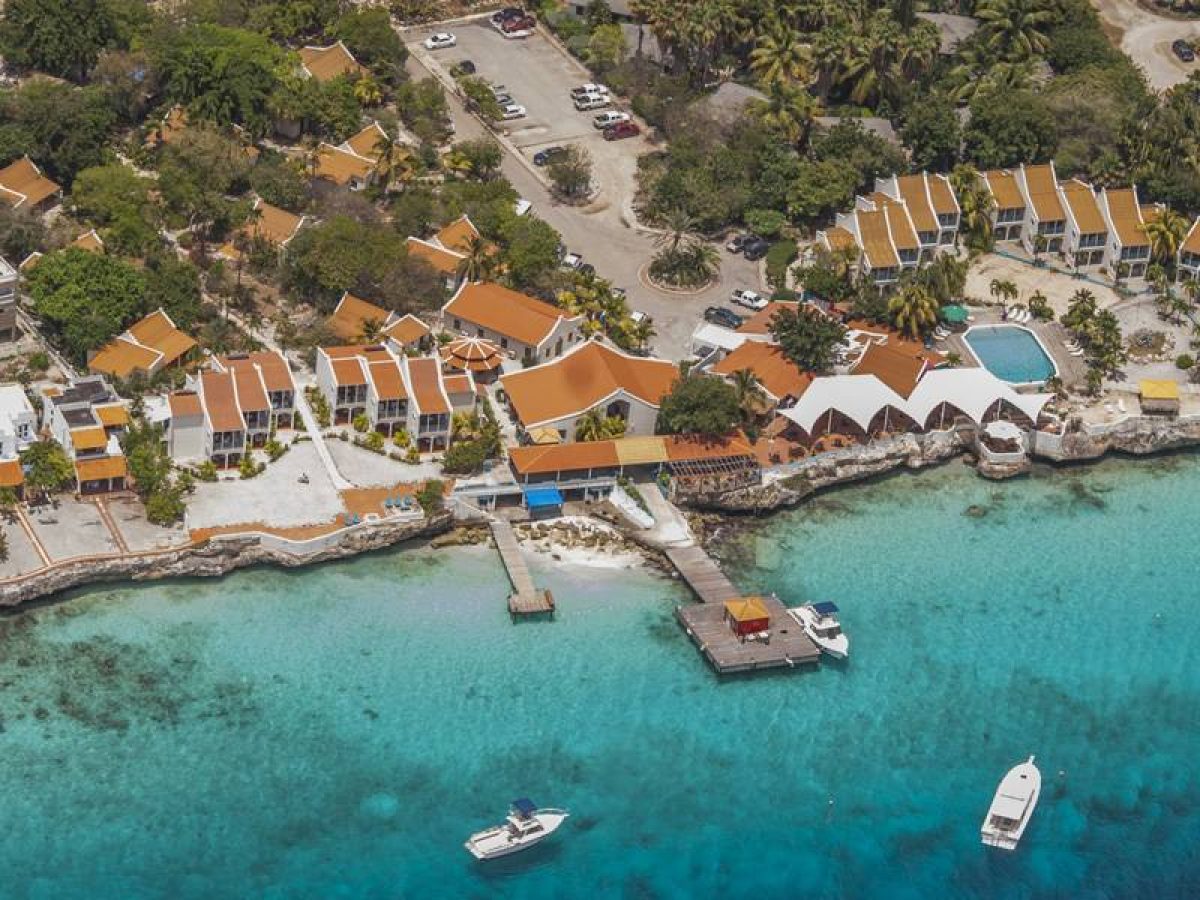 ---
Divi Flamingo Beach Resort
Imagine owning a beautiful beachside apartment that's nestled in a colorful Caribbean city of European influence. That's the vibe at Divi Flamingo Beach Resort, a large resort complex in Bonaire's capital city of Kralendijk. It's located right on the beach, so you're just steps away from both excellent shore diving and from immersing yourself into Bonaire culture in Kralendijk. Of course, the resort also operates boat trips to Bonaire's diverse and well-protected dive sites.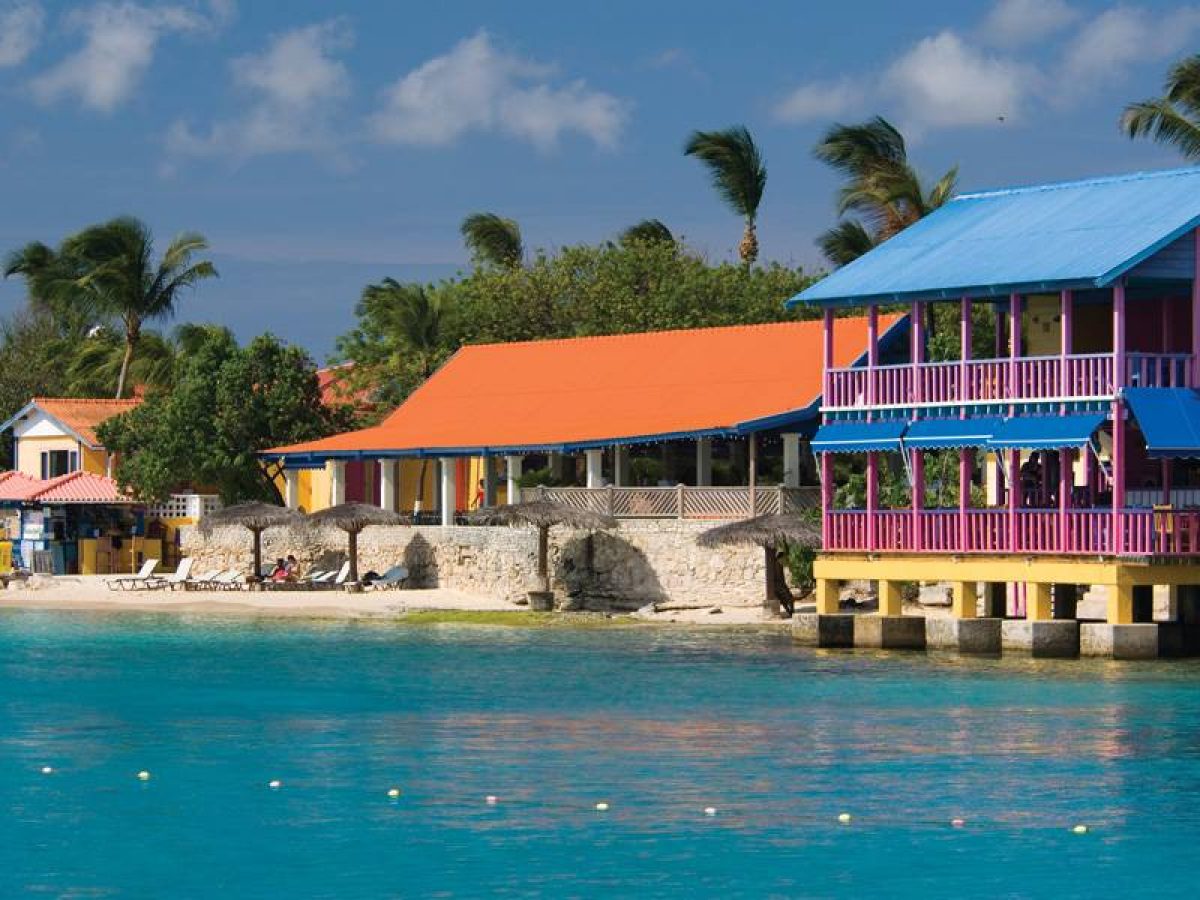 The Standard Guestrooms offer either a beautiful pool view or a private balcony. They're equipped with 1 King sized bed or 2 Double beds, with air conditioning, a refrigerator, coffeemaker, flat screen TV, and an in-room safe. The rooms are smoke free, although smoking is permitted on the patio.
The Deluxe Guestrooms provide gorgeous ocean views from a private balcony. These rooms feature either 1 King sized bed or 2 double beds, as well as air conditioning, a refrigerator, coffeemaker, flat-screen TV, and an in-room safe. These rooms are smoke free, although smoking is permitted on the balcony.
There are also charming Studio Units, which are located in a cute gingerbreadstyle complex that is equipped with a private pool. Each of these units features 2 Double beds, 1 queen sleeper, and a kitchenette with a refrigerator and coffeemaker. They also have air conditioning, a flat-screen TV, and a spacious screened porch with a lovely pool view.
The Bonaire Marine Park encompasses the waters surrounding Bonaire's coast, and the island's marine resources are protected within it. Thus, the reefs and marine life around the island are abundant, healthy, and vibrant! Divi Flamingo takes divers to numerous offshore dive sites, but it's also a great place to go shore diving. There is dive equipment ready to go for 24 hours a day, since night shore diving is popular here. And the plentitude of shore diving spots makes this a wonderful locale for snorkeling, as well.
One of Divi Flamingo's major draws is its casino, where you might try and win some money for another trip to Bonaire. The resort also features a pool, three restaurants and bars, a spa, and fun activities like sunset yoga, salsa-dancing lessons, live music, and rum punch cocktail parties.
As mentioned, Divi Flamingo is located in Kralendijk, were there is widely spoken English. The city has many a store, market, and monument, and you can also go kayaking, biking, horseback riding, hiking, bird watching, and rappelling or rock climbing. There are plenty of sightseeing tours available to easily knock out many of these island activities.
Dive Package
This package includes 7 nights accommodations, all taxes and service charges , roundtrip airport/hotel transfers, breakfast daily, 2 boat dives per day, unlimited use of tanks for shore diving, welcome cocktail, beach towels at pool & beach.
Gallery: Divi Flamingo Beach Resort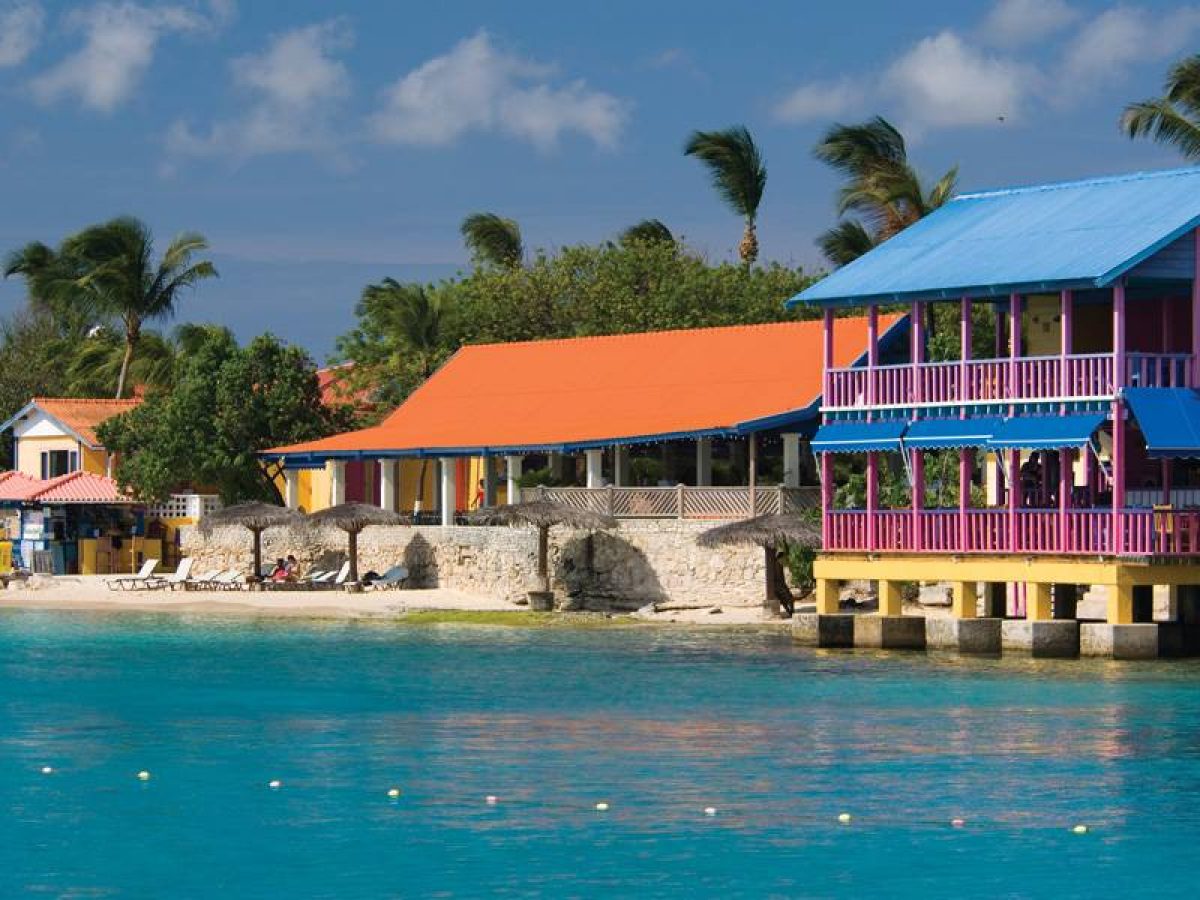 ---
Eden Beach Resort
Eden Beach Resort has one of the few sand public beaches in Bonaire. It offers all the amenities you would expect from a seaside hotel. It is located in the northwest coast, and it is very close to many diving and snorkeling sites. It offers nearby shopping and its own diving operator, Spice Beach Club, with a fabulous new design concept.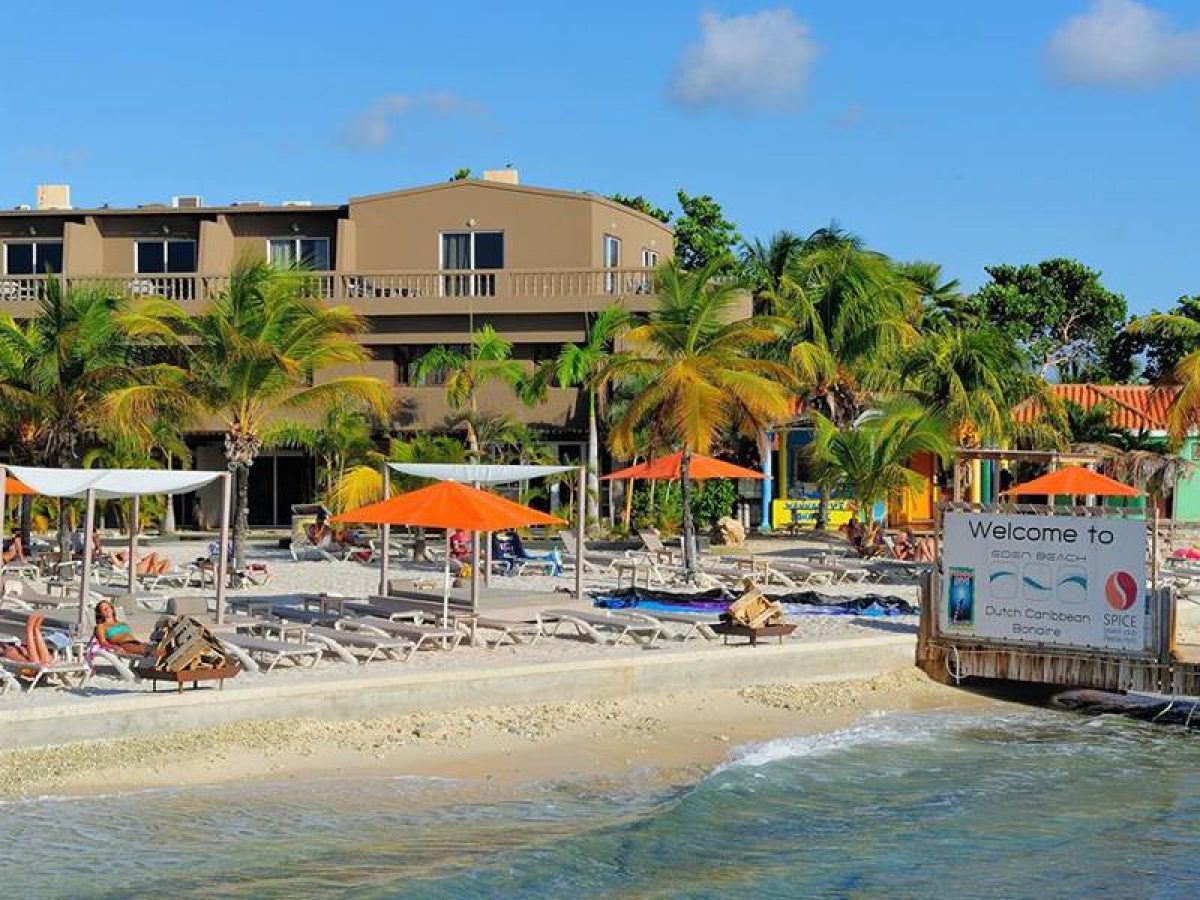 At Eden Beach Resort we want to turn your visit into a special experience. Our re-designed installations offer a combination of the luxury of a perfect environment, family atmosphere in which one and all will enjoy themselves; a magical space for couples as well as those seeking adventure and excitement.
All guests of Eden Beach Resort and Wannadive can use all of Wannadives' service points and beach locations, regardless of where they stay on Bonaire. All this at no extra cost, all hassle free, offering the ultimate ease for the best shore diving known to man. Shore diving can be booked per tank as well as a package deal.
Wannadive Bonaire provides unlimited, every day, boat diving for exploration on Klein Bonaire and the boat dive sites north on the main island of Bonaire. We don't like 'cattle boats' like most divers don't .Our boat crew is know for their professionalism and their way of providing relaxed and '5-star service'. We gladly let you experience our boat-dive freedom concept. Boat diving can be booked per boat dive as well as a package deal.
Eden Beach Packages Start at $865 per person
Gallery: Eden Beach Resort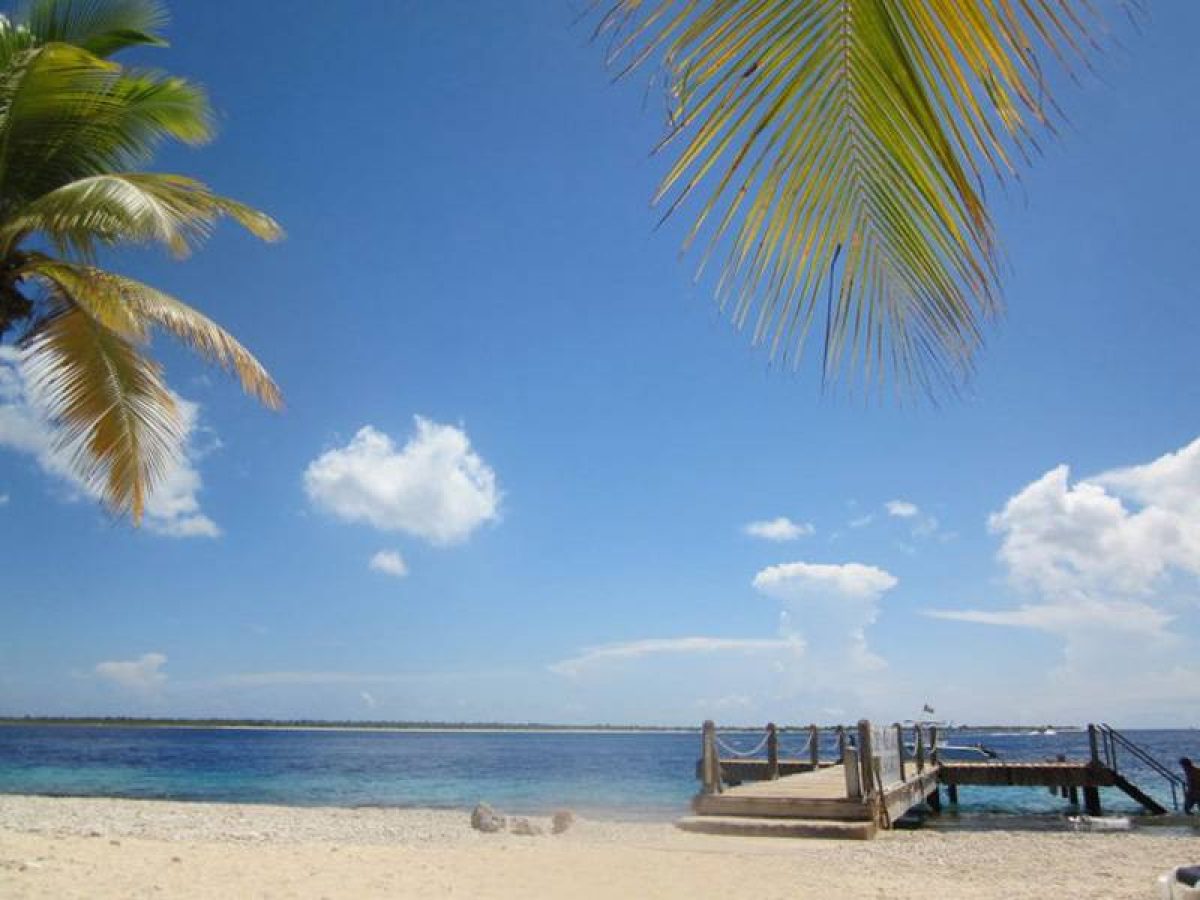 ---
Plaza Resort Bonaire
Situated on a peninsula at the mouth of a lagoon, Plaza Resort Bonaire is the definition of paradise. Just a 5 minute drive from Flamingo International Airport, Plaza Resort Bonaire gets you right into your vacation! The resort covers a vast 6 acre area with literally everything you'll need. Bars, shops, restaurants, beauty salon, laundry facilities, and spacious suites and villas. There are tennis courts, beaches, swimming pools, around the clock child care, wakeboarding, and even an activity center. Yet still the resort has over 300,000 plants and trees keeping true to the lush landscape and peaceful tropical vibes of the island.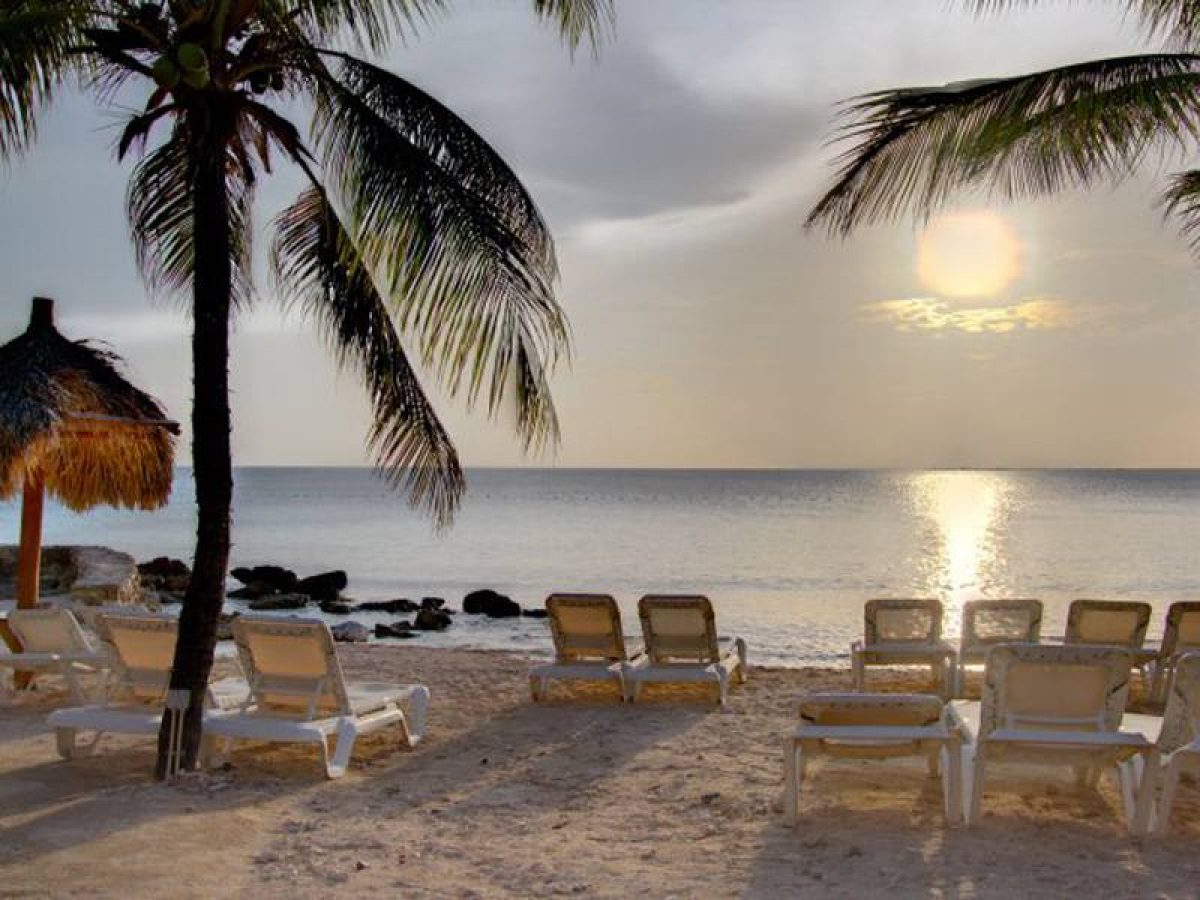 Toucan Diving is your dive headquarters. Their dive shop, friendly staff, and fleet of four boats are there for you! They also have an instruction school to learn, or brush up on some dive tips. Toucan is a five-star PADI, SDI and SSI diving center, and welcome all levels of divers!
Enjoy Bonaire's dive sites from the luxury of the comfortable, custom-built dive boats with two experienced guides to look after you. Or enjoy 24/7 unlimited tank use for shore diving. With a shore reef you're only a few kicks away from incredible sea life and beauty.
If excellent diving, ultimate relaxation, and top notch amenities are your thing, then Bonaire is the place for you, and Plaza Resort Bonaire is the resort for you!
Dive Package
This package includes 7 nights standard suite accommodations, taxes, round trip transfers, daily breakfast, 6 days unlimited shore diving, 7 day vehicle rental with full insurance plan and unlimited mileage.
Gallery: Plaza Resort Bonaire